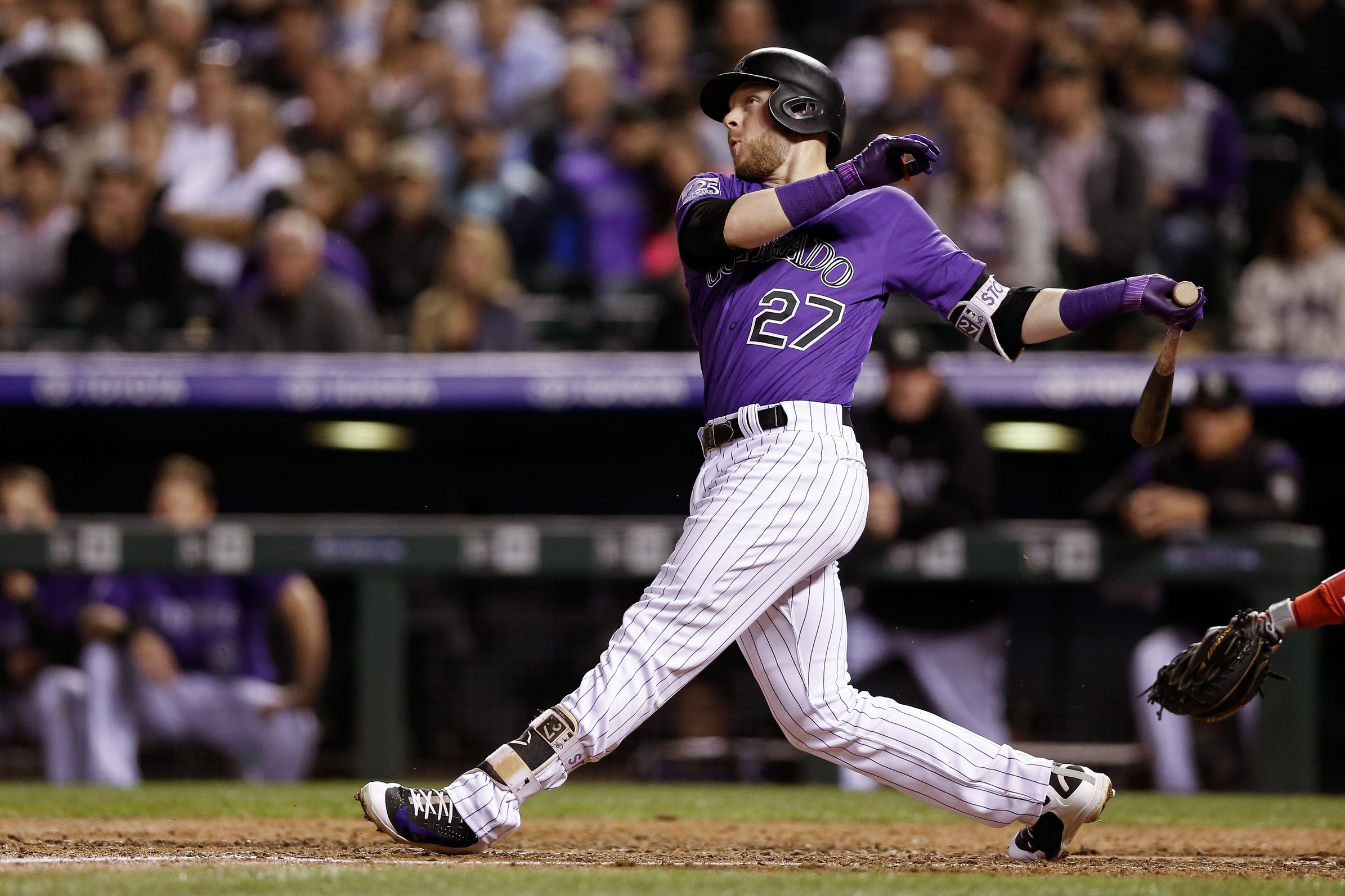 Rock and roll, baby.
The Colorado Rockies defeated the Philadelphia Phillies Wednesday night at Coors Field 14-0, extending their win streak to six straight games as they sit as the second team in the NL Wild Card race.
Rockies starting pitcher German Marquez established his dominance on the mound early by striking out the first eight batters he faced. The feat tied the MLB record for the most strikeouts to begin a game, a record dating back to 1900. Marquez also logged his 215th strikeout during the ballgame, which surpassed Ubaldo Jimenez for the most strikeouts in a single season by a Rockies starting pitcher.
Marquez mowed down the Phillies offense all night, recording seven scoreless innings while allowing three hits and striking out 14 batters.
Carlos Gonzalez scored the first two runs of the ballgame for the Rockies via a sacrifice fly in the second inning and an RBI infield single in the fourth.
The Rockies blew the game wide open in the bottom half of the fifth inning where they hit three home runs. Catcher Tony Wolters started the inning by working a leadoff walk, then advanced to second base on a sacrifice bunt from Marquez. DJ LeMahieu walked later in the inning which was followed with a three-run home run off the bat of outfielder David Dahl. Colorado's offense did not slow down from there; Nolan Arenado doubled to left field and then trotted around the bases after Trevor Story proceeded to hit a two-run home run. Gonzalez followed with a double to right center field with Ian Desmond then hitting a long ball over the fence in center field, extending the Rockies lead to 9-0.
Even the Rockies bench got in on the run barrage, with Pat Valaika and Raimel Tapia each driving home runs in the bottom of the eighth inning. Drew Butera put the icing on the cake for the Rockies, hitting a two-run home run to left field to push Colorado ahead 14-0.
With the St. Louis Cardinals losing to the Milwaukee Brewers Wednesday, the Rockies lead on the second National League Wild Card spot now sits at 1.5 games, while they're tied with the Los Angeles Dodgers at the time of this publishing.
The Rockies and Phillies will conclude their series Thursday afternoon at Coors Field with first pitch set for 1:10 MST.