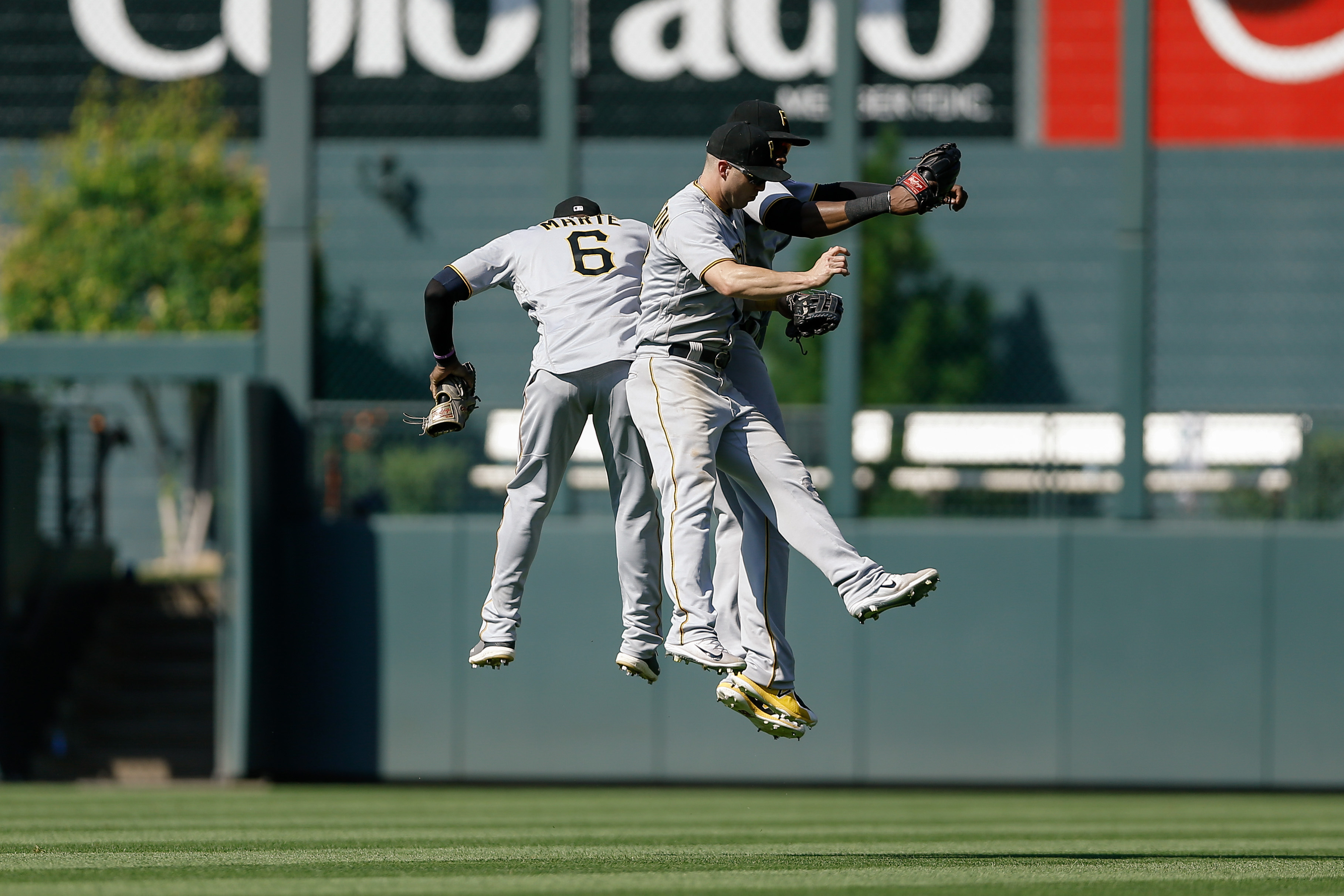 The Colorado Rockies lost to the Pittsburgh Pirates on Wednesday afternoon by a score of 4-3, dropping their record to 60-54 on the season and complicating their playoff pursuit.
The Pirates got off to a quick start against Rockies' starting pitcher German Marquez as they manufactured two runs in the opening inning. Starling Marte logged the first hit of the ballgame with a single to left field. Gregory Polanco followed by hitting a double to deep center field, scoring Marte to give Pittsburgh an early 1-0 advantage. Polanco later scored off of a RBI single hit to right field by Colin Moran.
The Pirates recorded back-to-back base hits in the third inning, with Josh Bell later bringing home a run on a groundout to second base that extended Pittsburgh's lead to 3-0 after three innings of play.
The fourth inning was a different story for Marquez, who became just the second member of the Rockies' organization to toss an immaculate inning as he recorded three strikeouts on nine pitches in the frame.
The Rockies did answer in the fourth inning, which started with a single from DJ LeMahieu. From there, David Dahl blasted a two-run home run over the fence in right field to make the score 3-2.
The game remained quiet until the eighth inning, where the Pirates scored another run, this time off of Rockies' relief pitcher Adam Ottavino. Ottavino issued a lead-off walk to Bell. The Pirates then added another base runner after Nolan Arenado committed a rare error on a fielder's-choice from Pittsburgh's Adeiny Hechavarria. Josh Harrison than reached base on a bunt single and former Rockie Corey Dickerson drove another run across the plate after hitting a sacrifice fly to left field, making the score 4-2.
The Rockies managed to start a bit of a rally in the eighth inning, which started with Arenado getting grazed by a pitch. Trevor Story followed with a single to deep center field, giving the Rockies two base runners with no outs. After Gerardo Parra popped out to second base, youngster Ryan McMahon lined a single to center field, scoring a run and bringing the Rockies back to within one run of the Pirates. Colorado was unable to manufacture any more runs in the inning, as veterans Ian Desmond and Chris Ianetta were unable to get the job done, striking out and grounding out respectively.
The Rockies failed to muster any resistance in the ninth inning as they lost both Wednesday's game and the series to the Pirates.
The Rockies will welcome the Los Angeles Dodgers to town for an important four-game series, starting Thursday night with first pitch set for 6:40 MST.