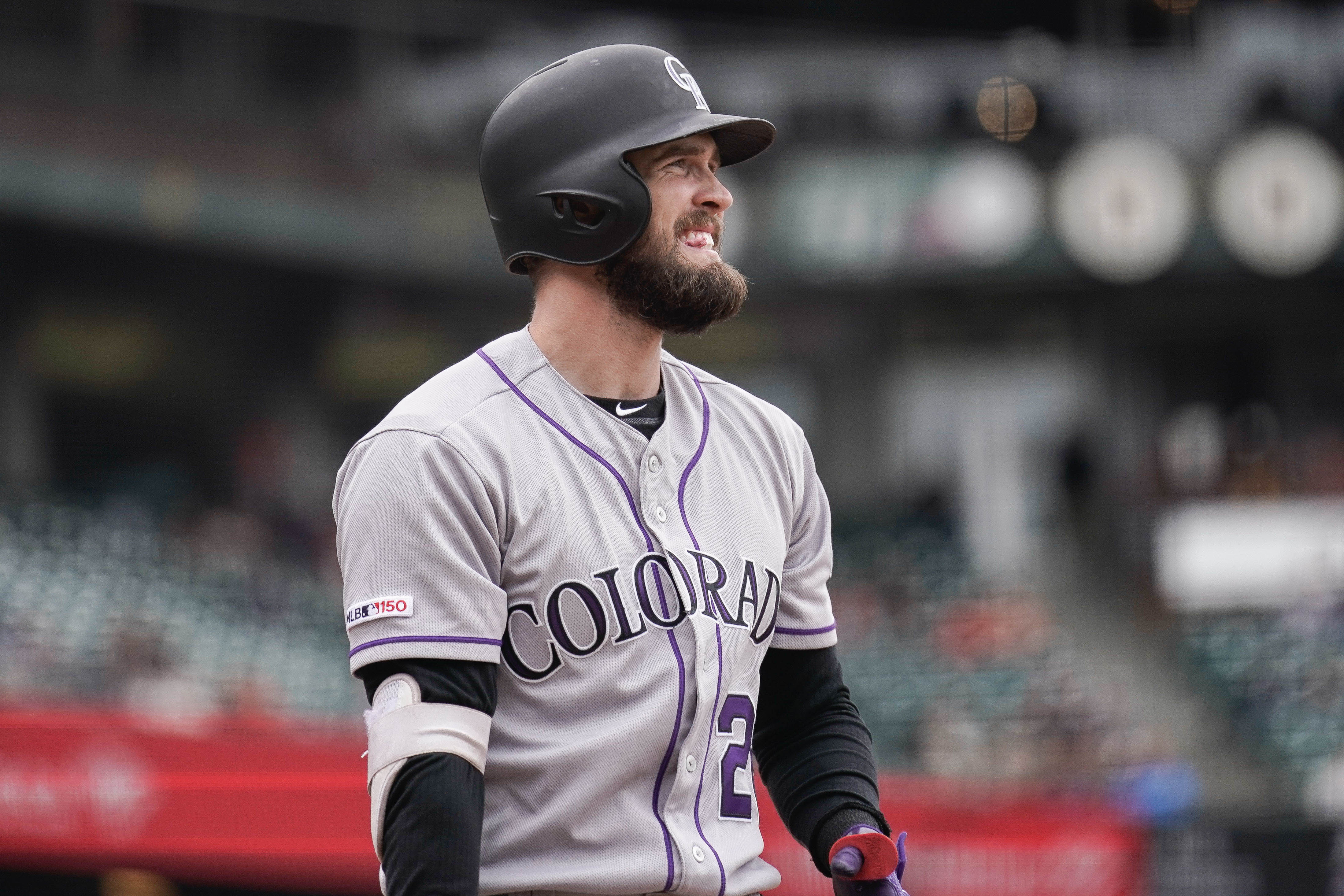 After a further testing Saturday, the Colorado Rockies announced that David Dahl will head to the 10-day injured list with a high right ankle sprain.
The injury occurred Friday on a line drive to the outfield that took a sudden turn at the last second. While trying to adjust, Dahl's cleat got caught, causing a "pop" and forcing the outfielder to be carted off.
Yonathan Daza has been recalled from Triple-A Albuquerque to replace Dahl on the 25-man roster.
For Dahl, the injury adds to a lengthy list of ailments in his career. A lacerated spleen and broken foot are also on the list, among others.
"It's part of the game," Dahl said. "Some people are fortunate enough (that) they don't get hurt, other people are a little less. That's kind of been me lately."
In all, he's been forced to head to the injured list – formerly named the disabled list – nine times dating back to his minor league career.
En route to his inaugural All-Star appearance, Dahl has hit .302 this year with 15 home runs. Perched atop the lineup, the outfielder has also scored a career-high 67 runs.
The stint on the active roster will be the fourth of 2019 for Daza.
In 18 at-bats with the Rockies this year, he's only mustered one hit. The lack of success notwithstanding, the longer-term promotion is something Daza is looking forward to.
"I'm going to try to help the team (win)," Daza said. "(I just need) more focus… you need to have a little bit more focus (in the majors)."
For the Isotopes, Daza was named a Pacific Coast League All-Star this year. In 387 at-bats with the club, he hit .364 with 11 home runs.
Bud Black said that Daza, Garrett Hampson and Raimel Tapia will split time in center field. Both Charlie Blackmon and Ian Desmond will maintain their spots in right and left field respectively.