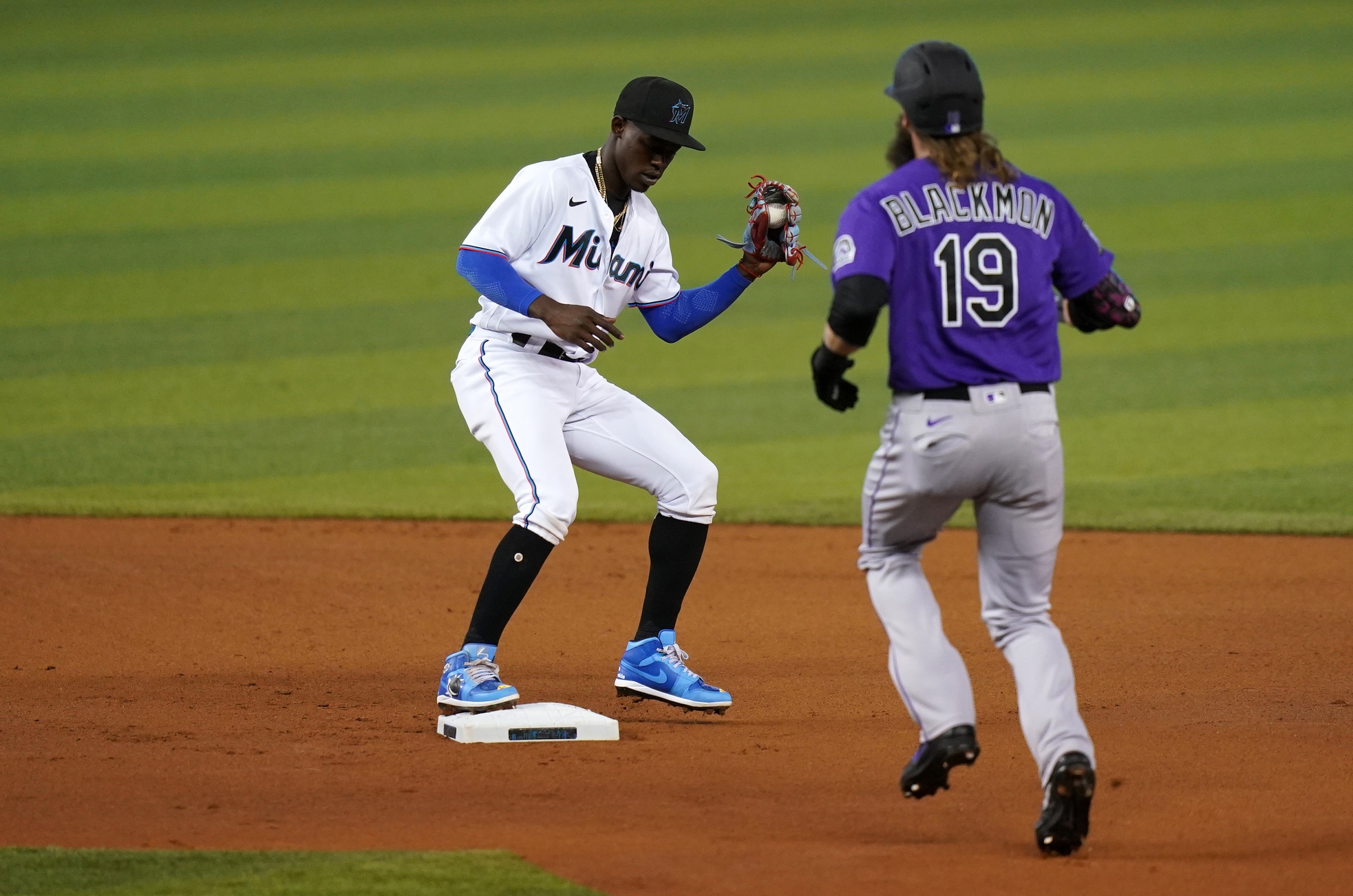 The Colorado Rockies dropped two of three to the Miami Marlins on the road this week. The club, after an 11-4 loss in the rubber match of the series, is now 5-24 away from Coors Field.
The Rox had a chance to net their first road series win of the season following a 4-3 win on Wednesday. But Chi Chi Gonzalez allowed six runs, all of which came on homers, in the bottom of the second inning on Thursday. That sort of deficit is insurmountable for a team hitting .201/.274/.293 in away games.
Colorado lost the series opener as the likes of Antonio Senzatela and Carlos Estévez struggled to contain the Marlins, who had 13 hits in that contest, from getting on base. The Rockies bounced back in Game 2 behind starter Austin Gomber, who continues to get better and better, as well as multi-hit efforts from Raimel Tapia and Charlie Blackmon.
The Rockies trailed 11-0 through seven innings in the series finale before Brendan Rodgers broke up the shutout with his second pinch-hit home run of the season. Rodgers later singled in a run with the bases loaded.
What went wrong
The Rockies' offense just doesn't have enough fire power to compete, an issue that is irrefutable at this point. There is not a single hitter on the active roster who owns an OPS of .800 or above; Rodgers, who struggled mightily not only this season but throughout his brief major league career until basically this past weekend, now ranks third on the team with a .782 OPS. He, along with Blackmon, Ryan McMahon, and C.J. Cron, have managed barely above league-average production. The rest of the roster—including Trevor Story, who returned from the injured list on Thursday and went 1-for-3 with a walk—has been decidedly below average at the plate.
What went right
Gomber, who allowed just one run in five innings on Tuesday, has been tremendous over the past month. In 34 1/3 innings spanning six starts since May 12, Gomber owns a 1.57 ERA with 37 strikeouts and only three walks. During that stretch he's thrown strikes nearly 70 percent of the time, has induced more groundouts than flyouts, and has yielded line drives on just 18 percent of balls in play.
What's next
The Rockies travel to Cincinnati in search of their first road series win of 2021. As always, though, it won't be easy; the Reds' top two starters, Tyler Mahle and Wade Miley, will be on the hill opposite Kyle Freeland and Germán Márquez to begin the series.