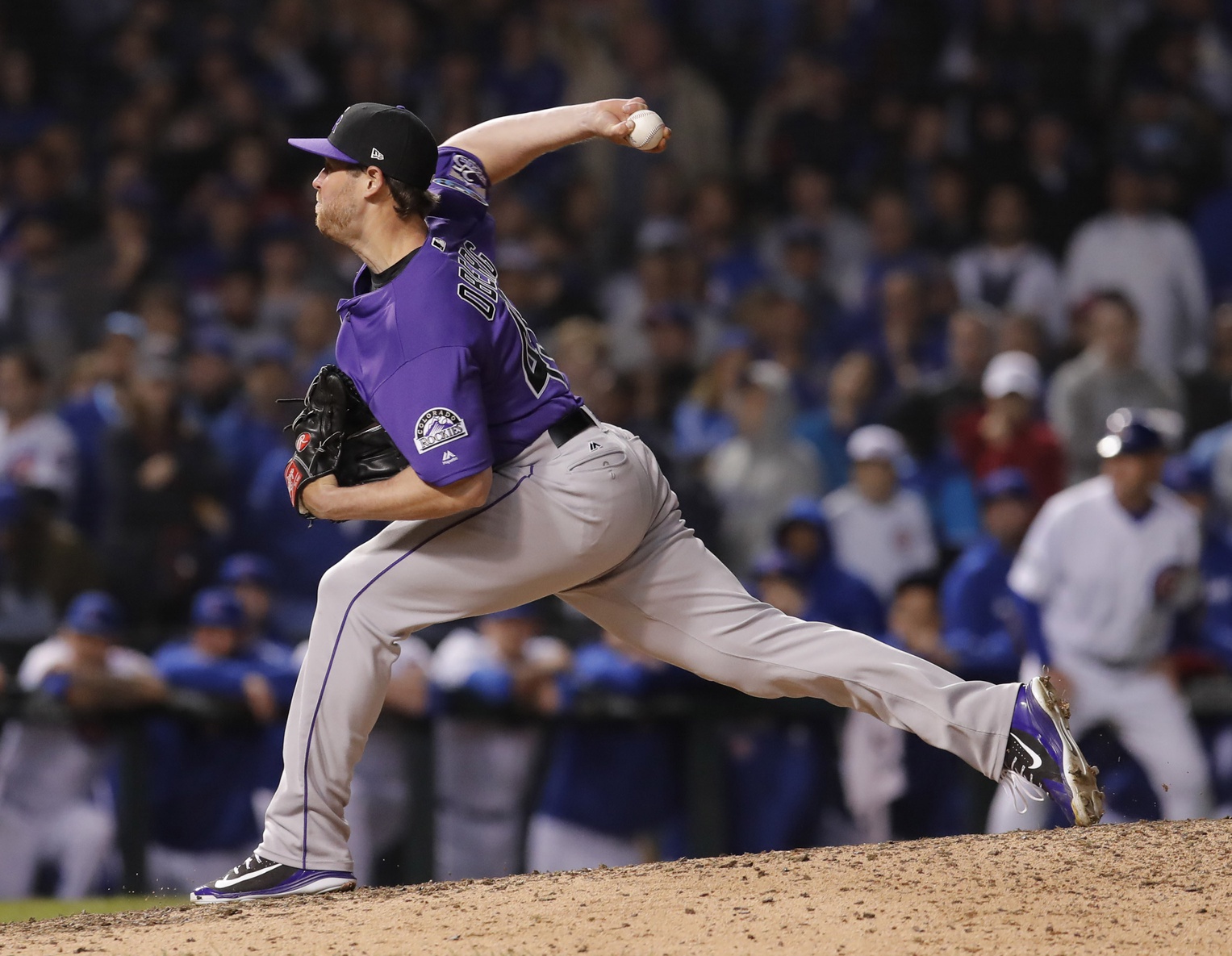 Colorado Rockies reliever Scott Oberg on Thursday night underwent surgery to remove blood clots from his right arm, according to MLB.com's Thomas Harding. It was the fourth such operation Oberg has had to endure, and this one is reportedly likely to end his career.
Oberg hasn't pitched in the majors since August of 2019 as a result of battling recurring blood clot issues. The 31-year-old right-hander even had a rib removed on his right side last September in hopes of curtailing future chances of clotting, which first appeared in 2018. That's when Oberg began his two-year run of being one of baseball's best relievers; the University of Connecticut alum posted a 2.35 ERA with 9.0 K/9 and 2.7 BB/9 in 114 2/3 innings spanning those two seasons.
The reoccurrence of the clots prematurely ended Oberg's tremendous 2019 campaign and again kept him from pitching for the Rockies in 2020. Oberg appeared to be on track to return to the Rockies' bullpen this spring, tossing four scoreless innings while yielding only three total baserunners before the blood clots flared up again.
If this is indeed the end for Oberg, what a career it has been. He will be best remembered for not only that aforementioned stretch in 2018 (including striking out all four batters he faced en route to clinching the Wild Card Game for Colorado) and 2019, but also his performance over the final month of the 2017 season, which culminated in the Rockies' first postseason appearance in eight years. Oberg, who routinely hit triple digits on the radar gun during the second half of that season, was finally able to truly harness the potential that got him in the big leagues in the first place. Upon returning from a demotion to Triple-A on Aug. 30 of that year, Oberg posted a 1.88 ERA in 15 hugely important relief appearances.
Oberg owns a career 3.85 ERA with 8.2 K/9 and 3.5 BB/9 in 257 1/3 innings spanning 259 games, all with the Rockies.