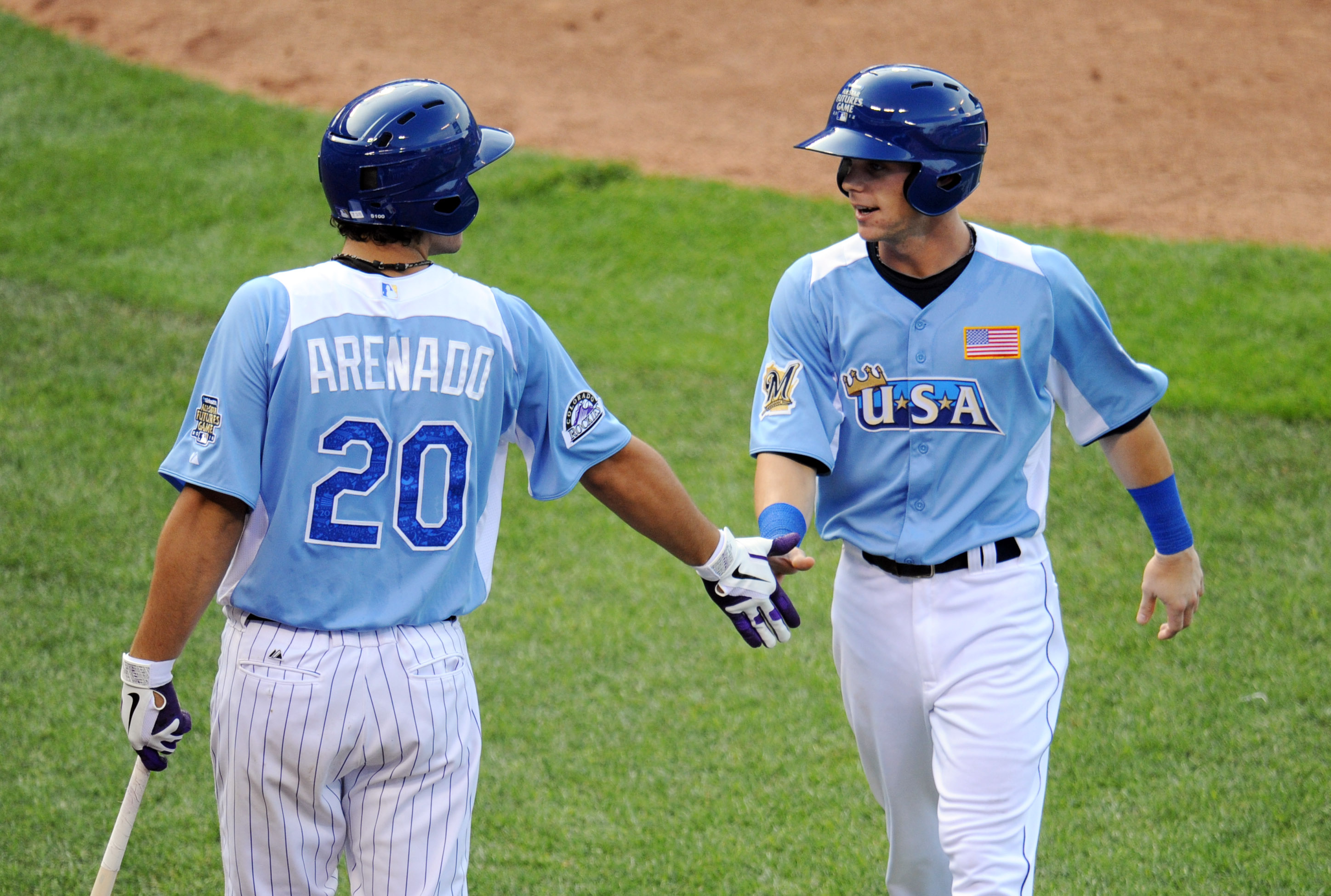 For about two hours, Walt Weiss thought his professional career was going to start with the LA.. Dodgers. Weiss was eventually drafted by the Oakland A's with the eleventh overall pick in the 1985 MLB draft. Before then he had never spoken to an A's scout.
"[The draft] was real sketchy back then," he said. "We tried to get information over the AP wire. We knew somebody who had connection to the inner circle but his information was wrong. We didn't get information like kids do now."
Weiss was told that he was either getting picked 10th or 11th so in his mind he was a Dodger and he called his entire family. All the draft forecasts had Weiss going to the Dodgers; two hours later came a call from the Athletics.
"I asked the A's if they were sure that they had drafted me," Weiss said.
The Dodgers picked Chris Gwynn, brother of the late Hall of Famer Tony Gwynn, with the tenth pick and Weiss became an All-Star and rookie of the year. My how Twitter has changed the draft process.
What hasn't changed are the nerves that draft day naturally brings. Nolan Arenado caught himself on his draft day going upstairs and hiding in his room. His draft day in 2009 coincided with his aunt's birthday and that was the only party going on in the Arenado household. He said he didn't want a draft party because he didn't want to be disappointed if he didn't get drafted.
"It's nerve racking because you hear rumors," Arenado said. "You just don't know what teams are thinking. I heard maybe I'd go in the first, third or fourth round. It's just a nerve racking process but when you get drafted, the relief is the best feeling."
But just as the draft process is uncertain, prospects are just as fluid. You just don't know what will happen. Going into Arenado's Double-A season with the Tulsa Drillers in 2012, there was a lot of praise for his bat, even being ranked as the number two prospect in the organization by Baseball America. But the report said that he had improved on defense ending talk that his range and first step quickness would prompt a move from third to first base. It's hard to think of a time when Arenado was considered a subpar third baseman.
"The good thing is that I never read those things," he said. "It always disappointed me because I always thought I could field but I was a little surprised when people said things like that. I had a lot of good people around me telling me I needed to get better in the field. People are going to say things about me now but I was happy I was able to put that to rest."
Dustin Garneau was drafted the same year as Arenado, but Garneau didn't even know the Rockies drafted him. He was in the middle of a super regional practice and didn't see the phone call from the Rockies until he was done. He dialed the area scout and he was told he had been drafted in the 19th round.
"When I was drafted, all I knew was that I had an opportunity," Garneau said. "I knew I wasn't going to get much money. I wasn't drafted very high but I was very excited to get drafted in the first 20 rounds."
Garneau had to grind it out through countless minor league bus trips before he made his MLB debut toward the end of 2015.
"You learn real quick that you're not playing minor league baseball to play minor league baseball. If you are, you're in the wrong business." he said. "Don't expect all the bells and whistles that come with minor league baseball, but definitely learn how to be a professional. Showing up to the park every day is the biggest thing between high school and pro baseball. If you learn how to do that and find a routine, that is going to help you in the long run."
Arenado tailored his advice around pitching after learning the Rockies had drafted RHP Riley Pint with the No. 4 overall pick on Thursday.
"Understand that this is a grow organization," Arenado said. "It's an organization that we want guys to develop and to get to the big leagues quick. Have an understanding that we want to win and that's something they need to take seriously."
No matter what organization drafted you, what round you went in, or what position you play, the end goal is all the same: Win ball games.