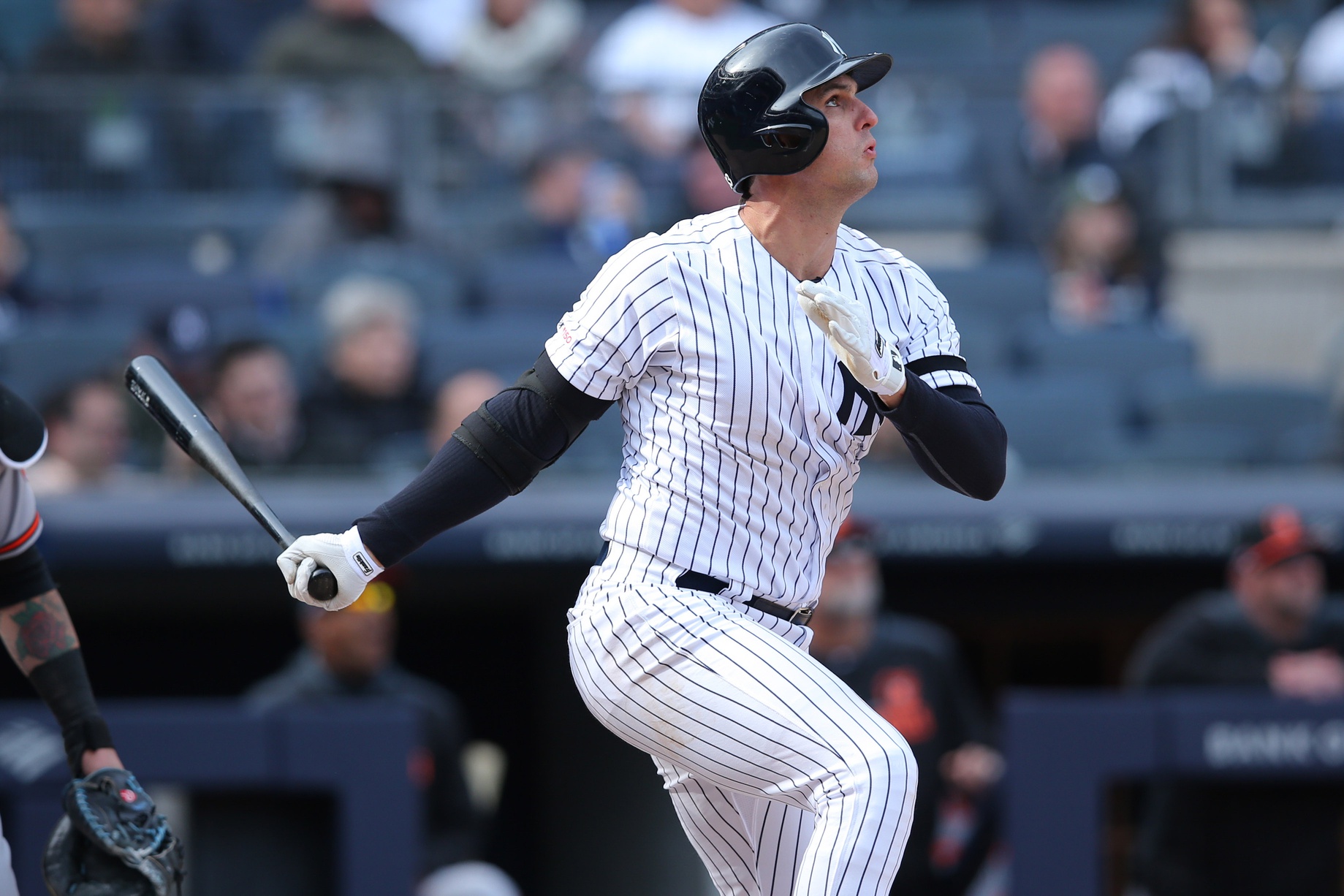 The Colorado Rockies signed free-agent first baseman Greg Bird to a minor league contract with an invitation to major league spring training, the club announced on Thursday.
The acquisition of Bird is intriguing for a number of reasons. He's just 28 years old and has experienced success, mostly in terms of hitting for power, at the big league level. The Aurora, Colo. native is now six years removed from his best season, when he hit .261/.343/.529 in 178 plate appearances at the ripe old age of 22 for the New York Yankees. Bird has dealt with injuries and inconsistency ever since, hitting just .194/.387/.388 in parts of three seasons. The power potential is there, though; Bird hit 21 homers in 522 trips to the plate during that span and has 32 for his career in what amounts to basically a full season's worth of plate appearances.
Bird, after being non-tendered following the 2019 season, was a part of the Texas Rangers and Philadelphia Phillies organizations in 2020 but didn't spend any time in the big leagues.
Another reason the signing raises eyebrows is that Bird is strictly a first baseman, having played no other position in the field during his big league career. He's a slightly below average defender there in terms of Defensive Runs Saved, but the Rockies—assuming Bird can stay healthy and rediscover his offensive potential—shouldn't be too worried about that.
Bird exhibited strong overall offensive skills during parts of seven seasons as a minor leaguer, posting a career .281/.396/.485 line more than 1,600 plate appearances across six levels. Bird's walk (15.3 percent) and strikeout (20.5) rates were very good, especially considering he was several years younger than the average player at each level at which he played.
In short, signing Bird is a low-risk, potentially high-reward move for the Rockies, who clearly are going to have to make the most out of these types of acquisitions to have any shot at a winning record in 2021. Baseball Prospectus' PECOTA projections recently tabbed the Rockies for a 60-102 record, suggesting the team faces quite an uphill climb this spring if it wants to be remotely competitive.
A healthy, productive Bird would help.