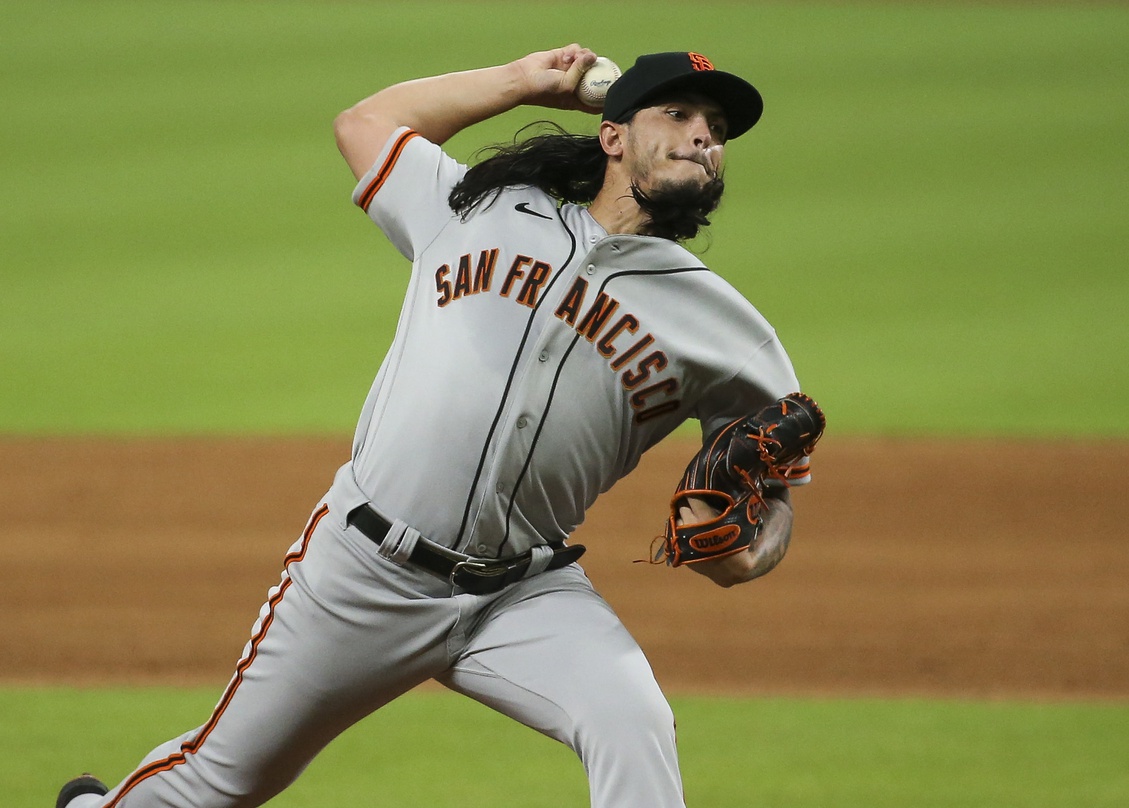 Stop me if you've heard this before: the Colorado Rockies are taking a flier on a pitch-to-contact guy who has previously found himself out of a big league job.
If there's a single thing that is completely on brand for the Rockies, it's this. From Matt Belisle to Chris Rusin; from John Maine to Jair Jurrjens. This is just what the Rockies do. But, here's the thing: it works. Not all the time, of course, but the Rockies' overall track record in terms of scraping the bottom of the barrel is pretty good.
Belisle and Rusin each had solid runs for Colorado teams ranging from pretty good to very bad. Adam Ottavino became one of the very best relief pitchers in the game. Go way back about 15 years and you'll find Josh Fogg, who ended up an integral part of a somewhat memorable 2007 team. Point is, the Rockies have had some success here. More than every other team in the league? Who knows. But certainly not less.
Of course, now that most teams in baseball seem to be shying away from pitch-to-contact guys in favor of whiff-inducing maniacs who reach triple digits with ease, the Rockies' strategy seems out of place. Then again, one look at the likes of Jairo Diaz, Carlos Estevez, and Tyler Kinley—all of whom throw upper-90s heat but often don't know where it's going—is enough to make one question that method of building a pitching staff.
Meanwhile, the Rockies' limited history of success with pitchers points to diversity in approach perhaps being an important factor. During the team's run of contention during the late 2000s, mixing hard throwers like Ubaldo Jimenez and Franklin Morales with savvy groundball specialists in the vein of Aaron Cook and Jason Marquis, for example, kept opposing teams off balance enough for the Rockies to pile up wins. Things were no different in 2017 and 2018, when pitch-to-contact guys like Kyle Freeland and Tyler Chatwood were a fitting complement to Germán Márquez and Jon Gray. This can work in the bullpen, too—and maybe even better than in the rotation, when hitters can take advantage of a tiring low-and-slow pitcher who starts to leave the ball up in the zone. We've seen that over the years, too; control-oriented Matt Herges was a nice change of pace from hard-throwing LaTroy Hawkins, just as relatively soft-tossing Seunghwan Oh provided a different but equally tough challenge than Scott Oberg years later.
This is where guys like Dereck Rodriguez, whom the Rockies signed to a minor league deal earlier this week, can help. Aside from the ages-old mantra that states "there's no such thing as a bad minor league signing," Rodriguez potentially has some pitching chops to offer. When at his best—as was the case in 2018, when he posted a 2.81 ERA in 118 1/3 innings—Rodriguez limits walks while utilizing an above-average changeup to go with a low-90s fastball and decent slider. Rodriguez's usage of the changeup dwindled in 2019 and was non-existent in 2020. Perhaps that, combined with a rising walk rate, was the biggest factor in a poor two-season stretch that led to the San Francisco Giants' decision to part ways.
All in all, Rodriguez is a low-risk (and low-cost), moderate-reward option for the Rockies, who have already hinted at a stagnant offseason in terms of spending money. The team this week also added left-handed reliever Brian Gonzalez, who has yet to pitch in the majors but owns a 4.10 ERA with peripherals that scream "pitch to contact" in 578 career innings, most of which came in a starting role. As minor—literally and figuratively—as these deals seem, they're the type that have worked for the Rockies in the past. At least, more so than the likes of Wade Davis, Bryan Shaw, Chad Qualls, Jason Motte, and Jake McGee, anyway.
Going forward, the bargain bin route will have to be how the Rockies build their bullpen. It's the smart way for a team that sits where they are in baseball's financial pecking order anyway, but even more so for a team that has been burned like the Rockies have. Relievers are volatile. Colorado knows that now more than ever, so get used to seeing more Dereck Rodriguezes and Brian Gonzalezes.
And, don't be surprised when a few of them end up being just what the Rockies need.