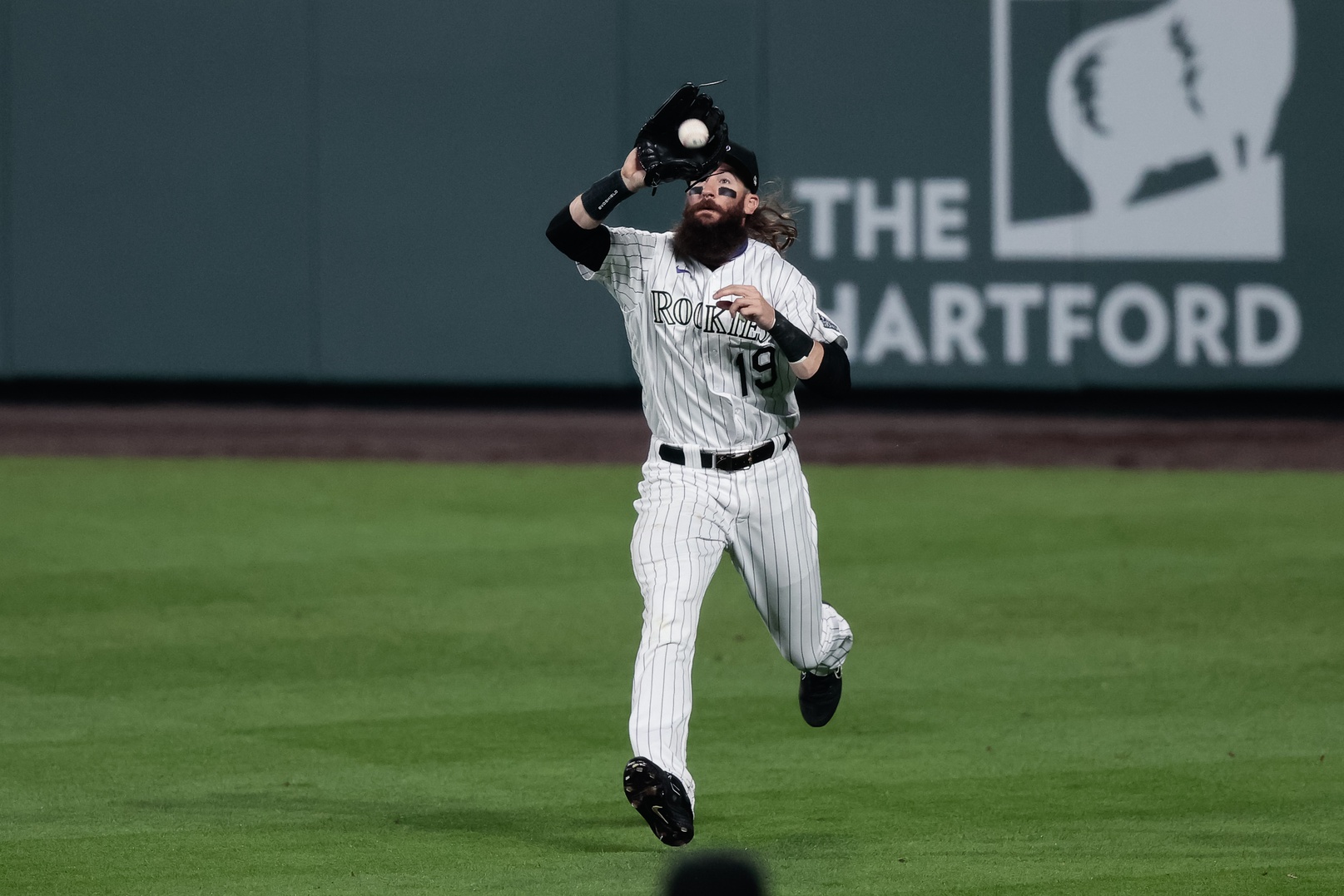 Colorado Rockies owner Dick Monfort, prior to the start of the 2020 season and well before the onset of the pandemic, predicted his team would win 94 games this season based on numbers he had the club's analytics staff "interpolate." Of course, there was no way for the Rockies—a 71-91 team in 2019—to get there once it was announced that the season would only consist of 60 games. But considering every game in this shortened season is worth 2.7 games in a normal campaign, the Rockies finishing 35-25 would be the equivalent of a 94-win effort.
What is the point of all of this, you ask? Well, with the Rockies' 3-1 loss to the Oakland Athletics on Wednesday at Coors Field, the chances of Monfort's prediction coming to pass are officially kaput. Colorado, even if it wins its final 12 games of the season, can't finish with more than 34 victories—the equivalent of roughly 92 in a full season. And, with four games against the first-place Los Angeles Dodgers and an eight-game road swing remaining on the schedule, even that is the tallest of tall orders.
Of course, whom the Rockies play doesn't really matter much right now. Even with a 3-1 win in the first game of the series against the A's on Tuesday, Colorado has managed to score just nine runs over its last four contests. The offensive struggles are nothing new; the Rockies rank 28th in baseball with a wRC+—a park-adjusted metric that weights offensive performance and compares it to the rest of the league—of 79. Last year, they were 24th. This isn't a new problem but it's one that, beyond the top three position players on the team, continues to go unaddressed. And even then, it's not like the likes of Nolan Arenado, Charlie Blackmon, and Trevor Story are lighting the world on fire as of late; the All-Star trio combined to go 4-for-22 with no extra-base hits in the two games against the A's. If those guys aren't producing, the Rockies are going to have issues scoring runs. And that's exactly what we're seeing.
It's a shame, too, because Germán Márquez and the Rockies' bullpen pitched well enough to win on Wednesday. Márquez did issue four walks, marking the third time in his last five starts that he's walked three or more batters; for comparison, he walked three or more batters just twice in his final 26 starts of 2019. But he struck out six batters and surrendered just six hits in 6 2/3 innings. Tyler Kinley and Jairo Díaz, both of whom have struggled mightily over the course of the last month or so, combined for 2 1/3 innings of perfect relief, but the Rockies' bats were unable to take advantage.
The offense did do just enough to avoid being swept, though, thanks in large part to Elias Díaz, whose two-run homer proved to be the difference on Tuesday. The big hit allowed Antonio Senzatela, who put on a clinic on attacking hitters, to pick up a complete-game win. Senzatela threw 74 of 109 pitches for strikes and, in a critical moment in the ninth inning, fired a 97 mph fastball on his 104th pitch of the evening to strike out Mark Canha.
No Rockies player had more than three hits in the series (Raimel Tapia and Josh Fuentes both got there), and the team totaled just three extra-base hits in 17 innings against A's pitching. Things don't get much easier for the Rockies, who are scheduled to face Julio Urias, Clayton Kershaw, and Tony Gonsolin—in addition to a TBD—in their upcoming series against the Dodgers. Colorado is now in 10th place in the NL standings, though it remains just a game out of a playoff spot.