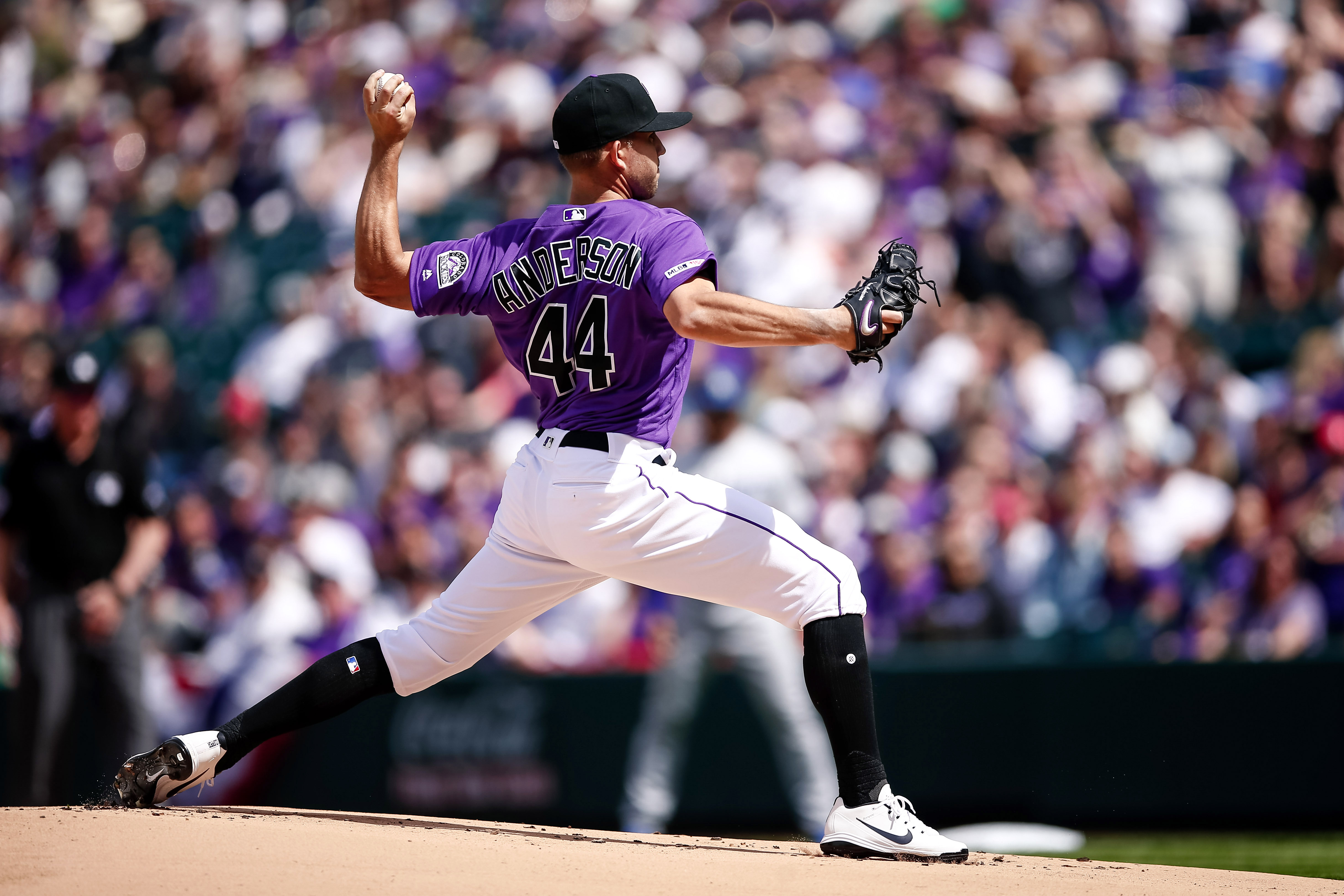 Just over a week ago, Tyler Anderson brought in a specialist from Chicago to check his left knee. Following the results, he is set to undergo surgery to fix the ailment according to Bud Black who spoke prior to Tuesday's game against the Pirates.
The injury stems from left knee inflammation that has flared up multiple times throughout Anderson's career, but most recently in his 10-day injured list stint in April. A return to the club this season will be determined following the surgery, which has also yet to be scheduled, according to Black.
On the year, Anderson had limped out to an 11.76 earned run average across five starts. In that span, he also allowed eight home runs in 20.2 innings. The issues with the long ball come just a year after he allowed a National League-leading 30.
In five starts to begin the year, Anderson allowed five-or-more earned runs in each without going more than five innings. The instance was the first time since 1913 when earned runs began being tracked.
Following his fifth start, the team demoted Anderson to Triple-A Albuquerque and promoted Yency Almonte in his stead.
Following his option, Anderson didn't make a single start with the Isotopes. He instead sought help for a knee injury that was still hampering him.
Since his demotion, the club has yet to replace his spot in the rotation due to both a postponed game and multiple days off. Black has instead gone with a four-man rotation of Jon Gray, Kyle Freeland, German Marquez and Antonio Senzatela.
The most likely starter to get the call in the upcoming homestand will be Jeff Hoffman. After a rough start to his minor league campaign, Hoffman rattled off three consecutive starts off over five innings and allowed two-or-fewer earned runs in each. In his most recent outing though, the former top prospect allowed eight earned runs in 5.2 innings.
In his lone start with the Rockies, Hoffman went five innings against the Washington Nationals and allowed four earned runs.