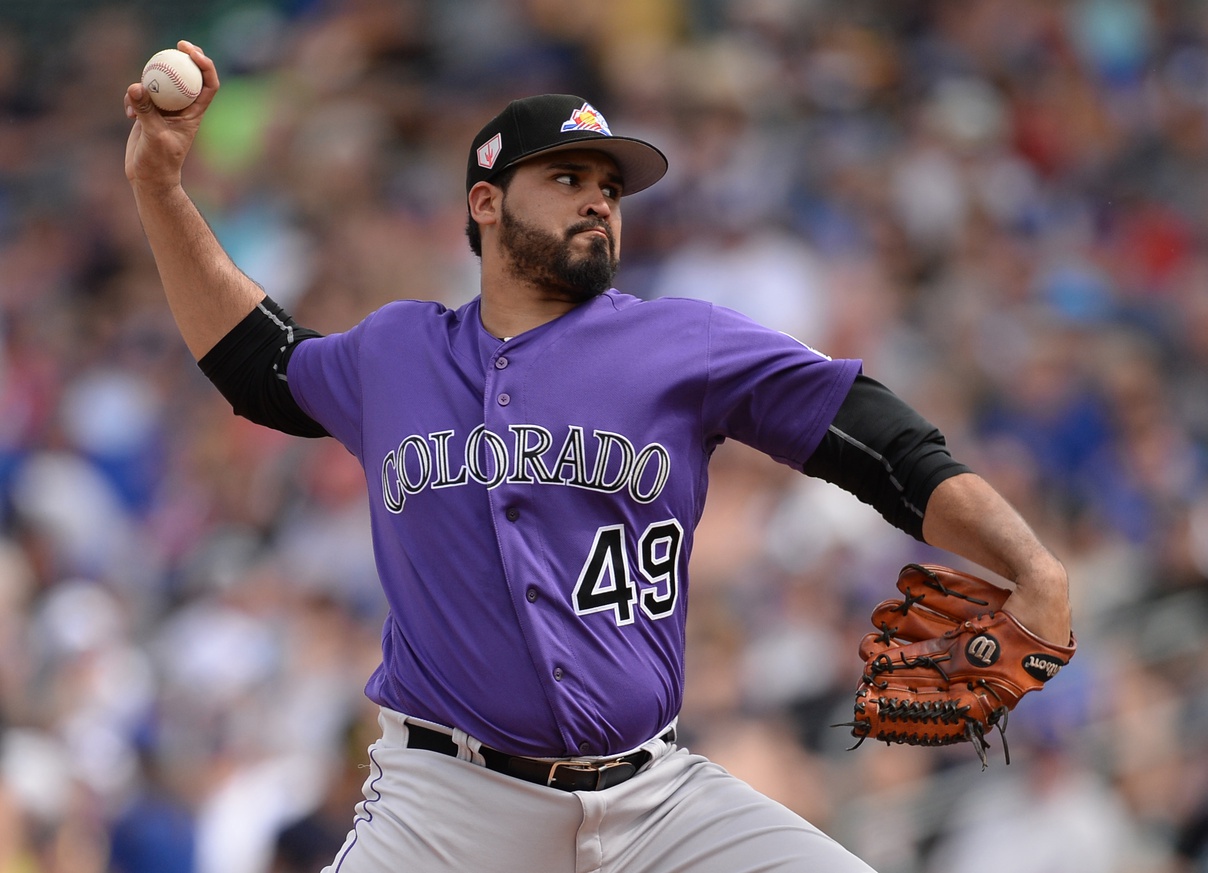 The Colorado Rockies have been projected to lose as many as 102 games in 2021, but their starting rotation might be good enough on its own to ensure that the team doesn't actually come anywhere too close to that number.
You don't exactly have to squint to see it, either. Since 2017, the largely unchanged group has posted an above-average park-adjusted ERA, and that includes a miserable 2019 season. In 2017 and 2018, the unit ranked fourth in the NL in that area; in 2020, they came in at eighth. Germán Márquez ranks seventh among NL starters in WAR during that same stretch. Jon Gray and Kyle Freeland find themselves in the top 20.
It's a group that, aside from Márquez, struggles with consistency but on the whole has been the strength of the team. But 2021 could look a little bit different for them, and maybe not in a good way.
Rockies pitchers have had the advantage of one of the league's best defensive infields playing behind them. Trevor Story is all-world at shortstop, and Nolan Arenado is one of the best third basemen of all time. DJ LeMahieu brought Gold Glove-caliber defense at second base; once he left for free agency, Ryan McMahon filled in admirably, providing above-average keystone play.
The issue now, of course, is that Arenado no longer plays for the Rockies. McMahon is capable of sliding over the third base and being an asset there, but he's no Nolan. Few are. The larger issue, though, is how whether the Rockies can count on Brendan Rodgers, Garrett Hampson, Chris Owings, or whoever else they decide to put at second base to pull their weight. And, they'll really have to pull their weight; Rockies starters allowed almost 100 more batted balls than any other NL staff in 2020, and their infielders made the most plays of any unit in the league, according to FanGraphs. All told, Colorado defenders led baseball in UZR (Ultimate Zone Rating) and were top 10 in Defensive Runs Saved.
That really helped, in particular, Freeland and Antonio Senzatela. Both pitchers were good in 2020 (Senzatela's adjusted ERA-, where 100 is average, was 67, while Freeland's was 85), but they also had the two lowest strikeout rates in all of baseball among qualified starters. Both finished in the top 10, along with Márquez, in groundball rate, suggesting Arenado, Story, McMahon, and Josh Fuentes—an absolute revelation who led all MLB first baseman with seven Defensive Runs Saved—were largely responsible for their success.
For that type of performance—and with it, that of the Rockies' groundball-dependent rotation—to continue, the team will need to, among other things, find an adequate solution at second base. The last player at that position not named LeMahieu or McMahon to post a positive DRS was Alexi Amarista in 2017. If they get that figured out, they just have to cross their fingers that Fuentes can hit well enough to stay in the lineup in order for his defense to be an asset. Oh, and they need to fill the shoes of a potential future Hall of Famer. McMahon is good with the glove, but is he that good?
Freeland, Senzatela, and company better hope so.