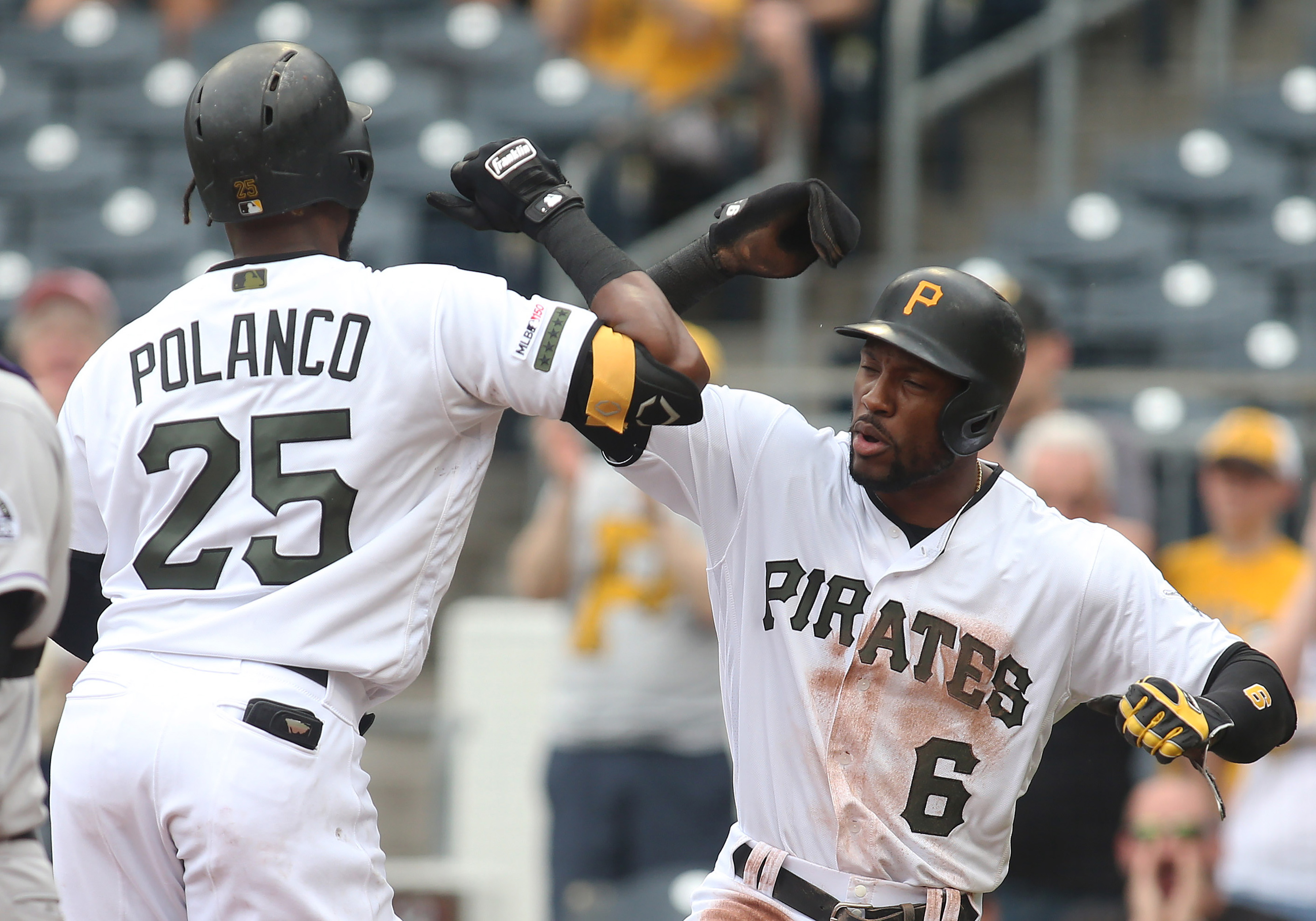 The Pittsburgh Pirates dismantled the Colorado Rockies in Thursday's series finale, 14-6.
The Rockies finished their eight-game east coast road trip with a record of 3-5 and are 22-26 collectively this season.
Ahead are takeaways from the loss.
Homegrown
The Colorado Rockies rolled out their most interesting lineup in franchise history for Thursday's game versus the Pirates.
Wake up for some morning baseball! pic.twitter.com/tlaDzoz0I7

— Colorado Rockies (@Rockies) May 23, 2019
The starting nine the Rockies played with represented the first time in franchise history that all nine players in a starting lineup were originally signed by Colorado as draftees or non-drafted free agents.
Charlie Blackmon – 2008 2nd-round draft selection.
Trevor Story – 2011 1st-round draft selection.
David Dahl – 2012 1st-round draft selection.
Nolan Arenado – 2009 2nd-round draft selection.
Raimel Tapia – Signed as an international free agent in 2010.
Ryan McMahon – 2013 2nd-round draft selection.
Brendan Rodgers – 2015 1st-round draft selection.
Chris Iannetta – 2004 4th-round draft selection.
Antonio Senzatela – Signed as an amateur free agent in 2012.
The Rockies are the first club to field a lineup of homegrown players since the New York Mets did so on July 9 of last year.
Offense make things interesting late 
Jordan Lyes dominated his former club for virtually his entire outing. However, the Rockies managed to start a rally against him in the sixth inning, turning a blowout into a close game for a moment.
Lyles started the inning with an 8-0 lead and managed to strike out Chad Bettis with relative ease for the first out.
Ian Desmond proceeded to rip a double to center field to give the Rockies a base runner. Lyles then buckled down, getting Trevor Story to ground out to shortstop.  With two outs and a runner on, the Rockies rally started.
David Dahl poked a single to left field, scoring Desmond to push the first run across the plate of the game for Colorado.
Nolan Arenado and Raimel Tapia each followed with singles of their own, scoring another run for Colorado.
Following a walk to Ryan McMahon, youngster Brendan Rodgers got in on the action, hitting a two-RBI single to center field, slashing the Pirates' lead to 8-4.
This prompted former Rockies' skipper Clint Hurdle to make a pitching change, yanking Lyles from the game on a sour note despite a solid outing prior to the sixth inning.
Daniel Murphy pinch-hit in place of Bettis and knocked in an additional two runs via an RBI single, bringing the Rockies to run total to six runs in the inning and within two runs of the Pirates.
6️⃣ in the 6️⃣ᵗʰ

Let's goooo!! pic.twitter.com/rwZUOAHA27

— Colorado Rockies (@Rockies) May 23, 2019
Senzatela struggles
The Rockies deficiencies within the starting rotation remained apparent versus the Pirates.
Antonio Senzatela failed to carry over momentum following two solid outings from German Marquez and Jon Gray in the first two games of the series.
Senzatela found himself in trouble early and often, surrendering four runs in the first inning alone. After a clean second inning, Senzatela crumbled again in the third, allowing another three runs to cross the plate, including an RBI off the bat of the opposing starting pitcher.
Senzatela did not last very long, departing after just 3.1 innings, allowing eight runs on nine hits while issuing three walks.
Josh Bell torches Rox
Pirates star Josh Bell owned the Rockies at the plate in Wednesday's ballgame, collecting a pair of home runs and a double.
Bell also made history with his solo home run in the bottom of the seventh inning. The home run cleared the yard, landing in the Allegheny River outside of PNC Park. He accomplished the same feat in Tuesday's ballgame and became the first player in baseball history to hit two home runs directly into the river.
This Josh Bell homer went from straight off the bat, into the water.

No bounces. Wood to water. 💫🔭#MLB pic.twitter.com/6KPeisKqR9

— Ryan Greene 📷 (@RyanCBS4) May 22, 2019
Bell has been on fire at the plate this season, hitting .339 with 47 RBI.
Next up: Colorado hosts Baltimore (15-35) in a three-game weekend series starting tomorrow with first pitch scheduled for 6:40 p.m. MT.