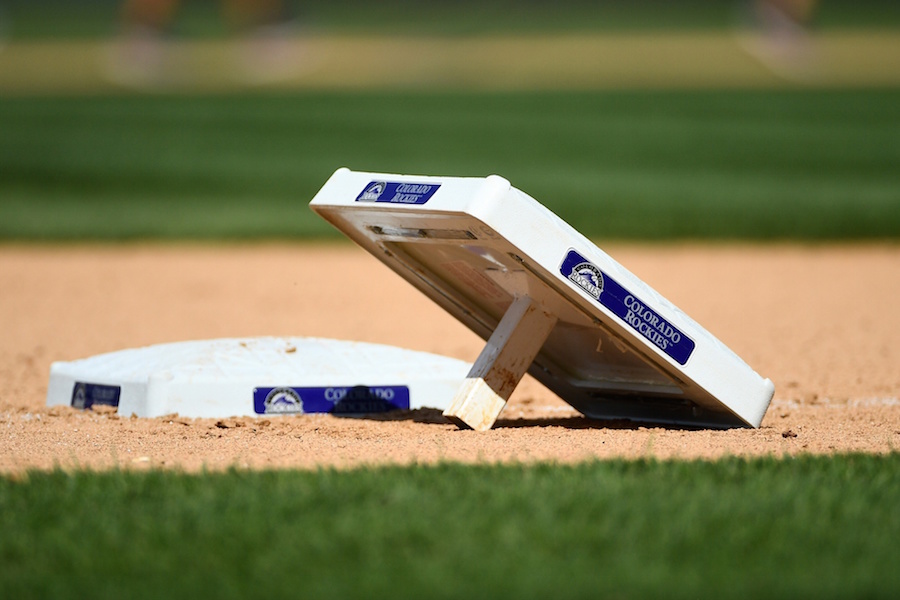 The Rockies have made waves this off season by creating one of the best bullpens in the game. After signing Bryan Shaw and Wade Davis alongside Jake McGee, Colorado has set themselves up for success in the late innings of any game, and seemingly everything has come together to make the Rockies a competitor in 2018. Their offense will be a potent, as usual, and armed with a bevy of talented, young arms, the Rockies' pitching might develop into a powerhouse.
Only one question remains: who's on first?
The Rockies have Ryan McMahon, Pat Valaika and Ian Desmond at first on their depth chart, but McMahon has 19 total at-bats in the big leagues, and Valaika has made only five appearances at first. Desmond was originally signed before last season to take over the first base position, but in 2017 he played just 27 games at first and 66 games in left field. With Carlos Gonzalez likely on the way out of Colorado, Desmond will most likely be taking over a corner position in the outfield.
There are more reliable options on the market that would make sense if the Rockies want to make another move before spring training begins.
Mark Reynolds
Reynolds came into last season on a minor-league contract and was needed quickly after an injury to Desmond created a hole at first. Reynolds came in and showed what he is capable of in the first half of 2017, but cooled off after the All-Star break. Before the break, he hit .284 with 19 home runs, but in the second half, Reynolds hit .243 with 11 home runs to finish with a .267 average, 30 home runs and 97 RBI.
Reynolds feels like he can help a big-league ball club and wants to return to the Rockies. But for the right price. He also feels like he is worth much more then the $1.5 million he made last season, and wants to sign a multi-year, major-league contract.
The Rockies have benefited from what Reynolds can do, but taking a chance on a soon-to-be 35-year-old may not be in their plans.
Logan Morrison
Morrison showed off his power in 2017 by hitting 38 home runs with the Rays. Now on the market, he could easily put up numbers like he did last season in Coors Field. In Morrison's seven-year career, he has hit for an average of .247 with 122 home runs. Turning 31 in August, he could be a power-hitting first baseman for the Rockies, but only if the front office wanted to make one last splash during this off season.
Morrison is projected to make around $15 million a season if he finds the deal he wants. But if the Rockies find some more cash and sign Morrison, their offense could be one of the best in the National League.
Lucas Duda
Duda, another power-hitting first baseman, may not hit for average, but the home runs will come. In Coors Field, he could add to the powerful offense the Rockies already have.
The Rockies wouldn't have to drop as much cash for Duda as they would for Reynolds or Morrison. Turning 32 this month, Duda could bring in some veteran presence and produce 30-40 home runs for the Rockies. He may be the best option to bring in before the 2018 season begins.
Yes, the Rockies could stay in-house and stick McMahon or Valaika at first, but the opportunity to add the offensive production these three players could bring is nothing more then a positive. That is, if the Rockies are willing to open the wallet again; they've already spent generously this offseason.
The Rockies are going to be good in 2018, there is little question about that. But if they can bring in an everyday first baseman with the offensive production Reynolds, Morrison or Duda can offer, the Rockies may have an explosive offensive season that will make any pitcher cringe.