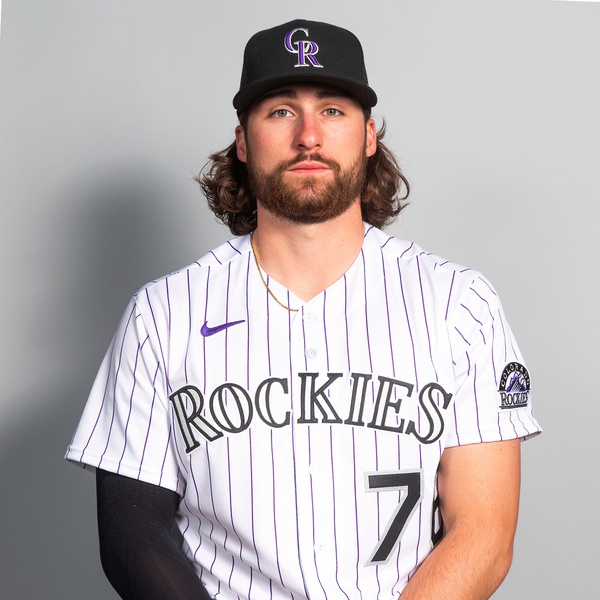 The Colorado Rockies will add another top prospect to the big league roster ahead of their road game against the Washington Nationals on Saturday afternoon.
Colorado has purchased the contract of outfielder Ryan Vilade from Triple-A Albuquerque, a source told Mile High Sports, confirming an initial report from Danielle Allentuck of The Gazette. Vilade joins infielder Colton Welker as top 10 prospects called up this month by the surging Rockies, who have won six of their last seven games, all of which have come on the road.
Vilade, 22, is hitting .286/.339/.420 in 477 plate appearances with Albuquerque this season despite being almost five years younger than the average Triple-A West player. He is in his first season as an outfielder after spending most of his time at shortstop and third base during the first three years of his pro career. Vilade is also in his first year above A-ball, which makes his relatively pedestrian-looking slash line seem better with context. A big key for Vilade is his 17.8 percent strikeout rate, which is significantly better than the league average.
"Whenever I go up, I want guys to say 'damn, we have to face this guy? He's a really hard out.'," Vilade told Mile High Sports in June. "Battling with two strikes, taking your walks, being hard to strike out, hard contact throughout the whole at-bat… that's just what I take pride in."
Vilade will no doubt hope to get off to a better big league start than Welker, who has scuffled to the tune of a .200/.238/.200 line in his first 21 big league plate appearances. Welker does, though, have the distinction of reaching base five times and scoring five runs. The Rockies also called up a couple of lesser-known prospects–starting pitcher Ryan Feltner and reliever Julian Fernández–earlier this month. The rookie hurlers have produced mixed results thus far, though both have struggled on the whole.