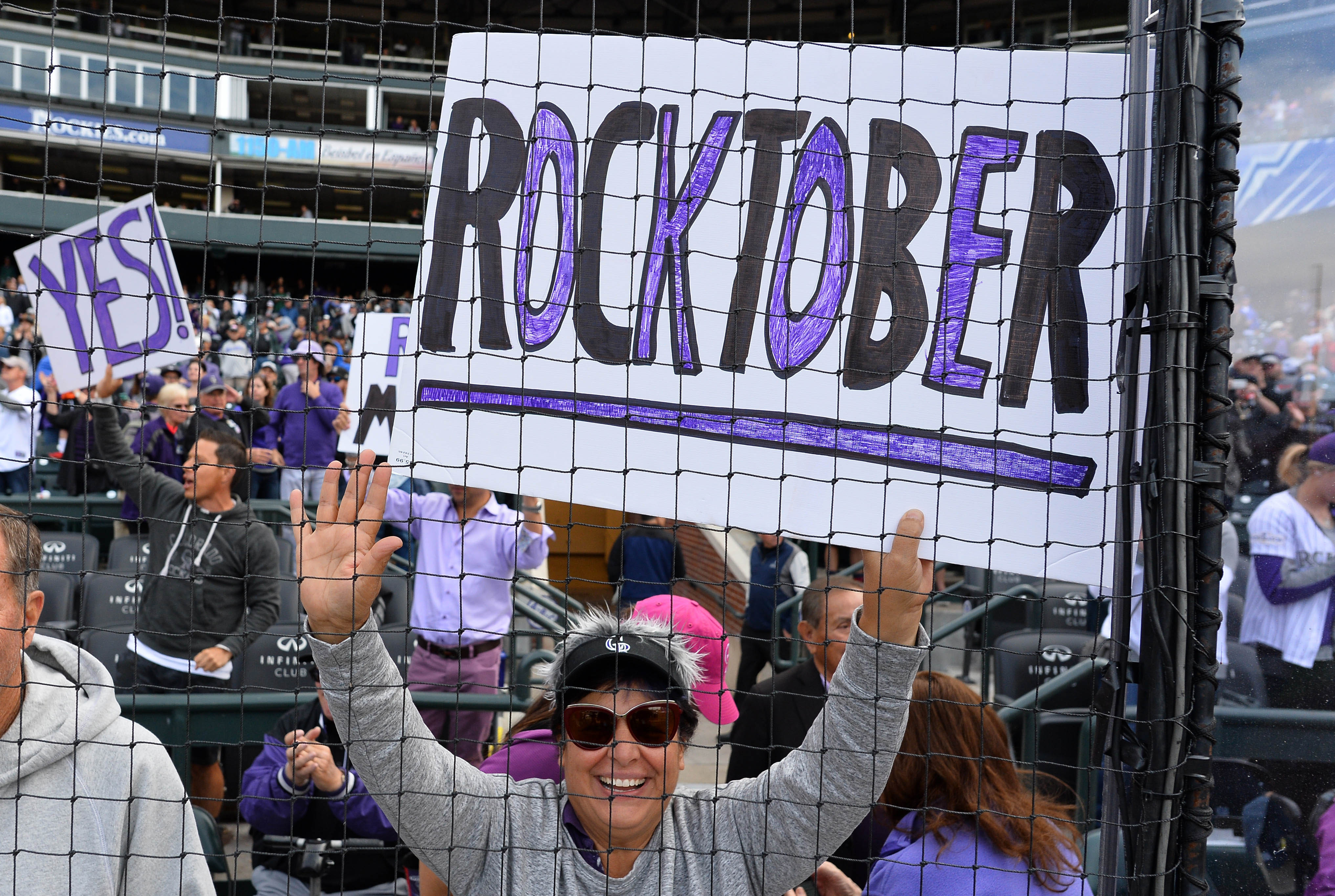 With success comes notoriety.
Back-to-back postseason appearances have paid off for the Colorado Rockies nationally as ESPN's Sunday Night Baseball will make their first trip to Coors Field since 2001 for the club's third game against the Los Angeles Dodgers.
The broadcast will feature Alex Rodriguez, Matt Vasgersian, Jessica Mendoza and the station's longtime leader of baseball coverage, Buster Olney.
As part of the national recognition, Rockies' Owner Dick Monfort has seen the roster form into a contender behind the scenes.
"We've got a good team and we've got really good young pitching," Monfort said. "I think we've got a good combination of young guys and veterans… they're all competitive as hell. I'm really optimistic."
The attendance for Monfort's club continued its rise last year, bypassing the 3 million mark for the first time since 2001.
The pitching matchup for the contest features both Chad Bettis and Julio Urias.
Urias is coming off season-ending shoulder surgery in 2017 and rehab for the majority of 2018. Formerly a top-five prospect alongside teammate Corey Seager, the young left-hander's injuries have placed him under the radar among national media. Despite a diminishing following, he has already begun to shine back on the mound.
In his opening start of the year against the San Francisco Giants, Urias threw five scoreless innings, striking out seven and allowing only three hits.
In his injury-riddled four-year stint with the Dodgers, Urias has a 3.54 earned run average in 21 starts, with six relief appearances as well.
On the other end, the Rockies will send Bettis to the bump for his second start of 2019. After beating testicular cancer following his late-2016 diagnosis, Bettis has worked his way back, representing the back end of the club's rotation, while also garnering long-relief appearances last year.
"This is a beautiful place to pitch at and it's exciting to be back here after what felt like a crazy road series (in Florida)," Bettis said. "It's nice to be home and pitching in front of our fans."
In 27 appearances last year, Bettis started 20 times en route to a 5.01 ERA across 120.1 innings. Despite a relatively down year, the righty was able to go 5-2 on the season, playing a pivotal relief role in September with Chris Rusin struggling for much of the year.
The game will also feature some of the league's bright young stars in Nolan Arenado, a red-hot Cody Bellinger and Trevor Story among others.
First pitch is slated for just after 6:30 p.m. local time.