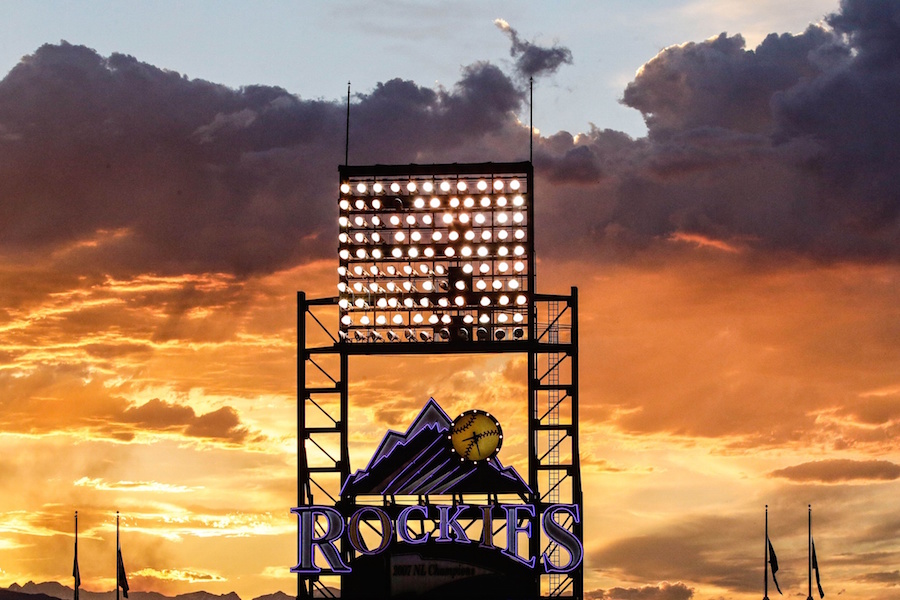 The Colorado Rockies will honor the late Don Baylor with a tribute at the team's next home game, Monday Aug. 14, 2017, the club announced.
"Our thoughts and prayers go out to Becky and the entire Baylor family," Rockies Owner/Chairman and CEO Dick Monfort said in a statement from the team. "Don was instrumental in the creation of the Rockies and in his two stints with the club, he left an impact on each and every one of us. He was a big man with an even bigger heart, a friend of so many. His persona will be a part of our club heritage forever. This is a sad day in Colorado and for all of baseball."
Baylor passed away the morning of Monday, Aug. 7 after a battle with cancer.
A 19-year veteran of the Major Leagues, Baylor played with six different clubs and amassed 267 hit-by-pitches (fourth all-time). Primarily a designated hitter, he hit 338 home runs in his career and was voted the AL MVP in 1979 with the California Angels. That season he played all 162 games and drove in 139 runs, scoring 120. He reached the World Series three times in his career, in consecutive years with three different teams (one of two players in history to accomplish the feat) – the Red Sox in 1986, the Twins in 1987, and the A's in 1988.
After his playing career, he was a hitting coach for Milwaukee and St. Louis before being named the first manager is Rockies history. Baylor led the Rockies for six seasons, earning NL Manager of the Year in 1995 when he led Colorado to its first winning season and postseason appearance. By 1997, the Rockies under Baylor's leadership had the best five-year record (363-384) of any expansion club in MLB history. His final record as Rockies manager was 440-469 and 1-3 in the postseason.
Beginning with their game in Cleveland on Tuesday, the Rockies will hang a jersey with Baylor's name on it in the dugout. (The Rockies do not play on Monday.)