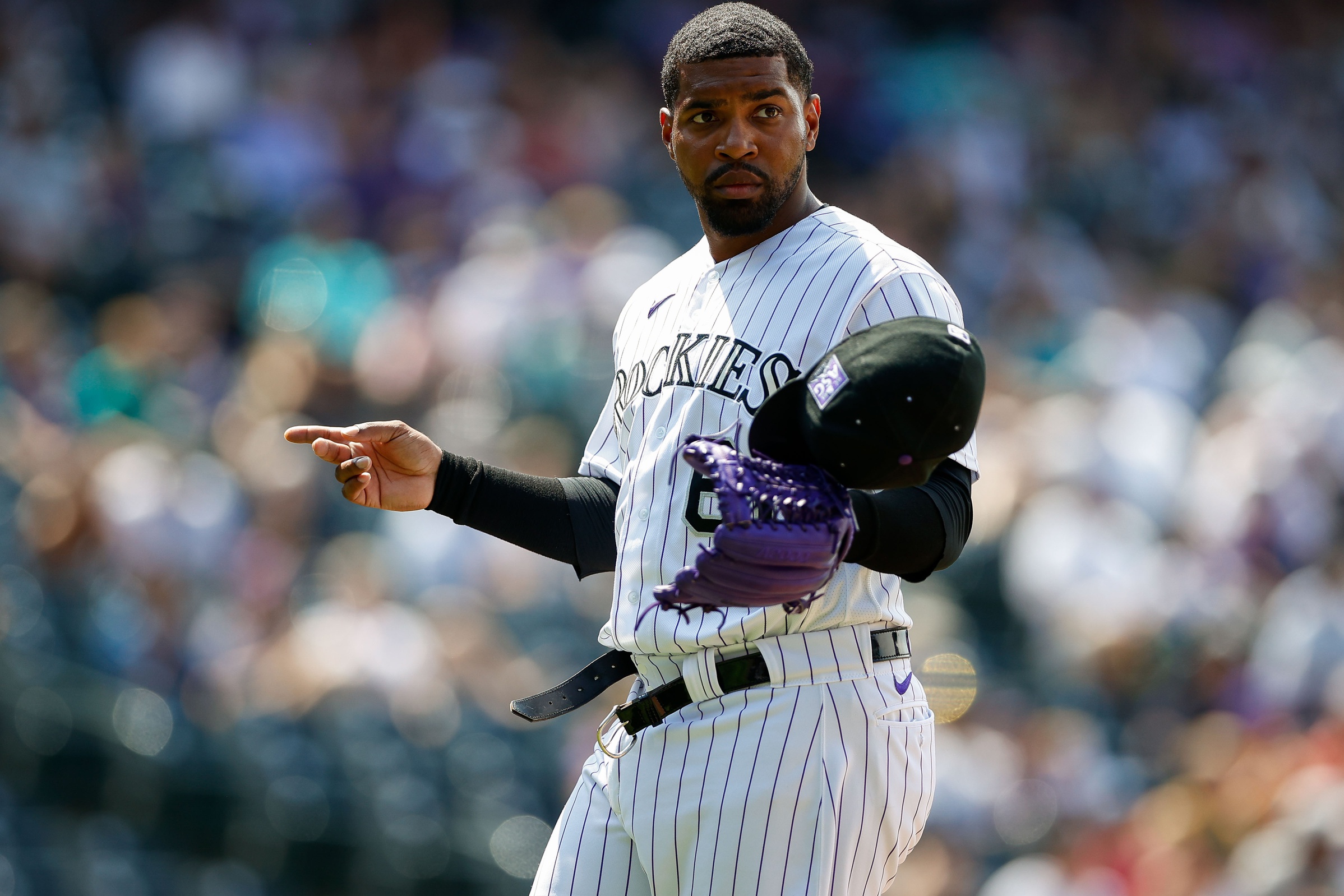 The Colorado Rockies on Wednesday kicked off what could be an active few days leading up to Friday's trade deadline, dealing reliever Mychal Givens to the Cincinnati Reds.
Givens was in the midst of a strong season out of the Rockies' bullpen, posting a 2.73 ERA with 34 strikeouts in 29 2/3 innings. The veteran right-hander missed some time in June and the early part of July with an injury, but he was good prior to the IL stint and has been equally solid since returning. Givens has been a little wild, walking 4.2 batters per nine innings—his highest total since 2016. But the 31-year-old setup man has done a better job this year keeping the ball in the park than he had in previous seasons.
The Rockies acquired Givens from the Baltimore Orioles at the trade deadline last season in exchange for prospects Terrin Vavra, Tyler Nevin, and Mishael Deson. Nevin made his major league debut in May but has largely struggled in Triple-A. Vavra, the other somewhat highly touted minor leaguer included in the deal, has a .413 on-base percentage in Double-A.
Colorado picked up its own prospect haul as a result of flipping Givens to the Reds. The Rockies get back Colorado native and 2020 draft pick Case Williams, who was initially dealt to Cincinnati in the deal that netted Robert Stephenson and sent Jeff Hoffman out of town. Williams  has started 11 games at Low-A Daytona this season, posting a 5.55 ERA with nearly as many walks (33) as strikeouts (34), albeit at roughly three years younger than the average player in that league. The Rockies also acquired 24-year-old right-handed starter Noah Davis, who is the Reds' wns a 3.60 ERA with 77 strikeouts and 35 walks in 65 innings spanning 13 starts at High-A Dayton.
Williams ranks No. 20 among Reds prospects, according to MLB Pipeline. Davis is ranked 26th.
The reacquisition of Williams in particular is interesting. Interim general manager Bill Schmidt was the Rockies' director of scouting when the team drafted the right-handed pitcher in the fourth round last year. The move, if nothing else, speaks to the Rockies' long-standing philosophy of sticking to what they're familiar with. Given the team's lack of front office staff and all of the turnover within the scouting and player development departments, that they defaulted to such a move shouldn't come as much of a surprise.