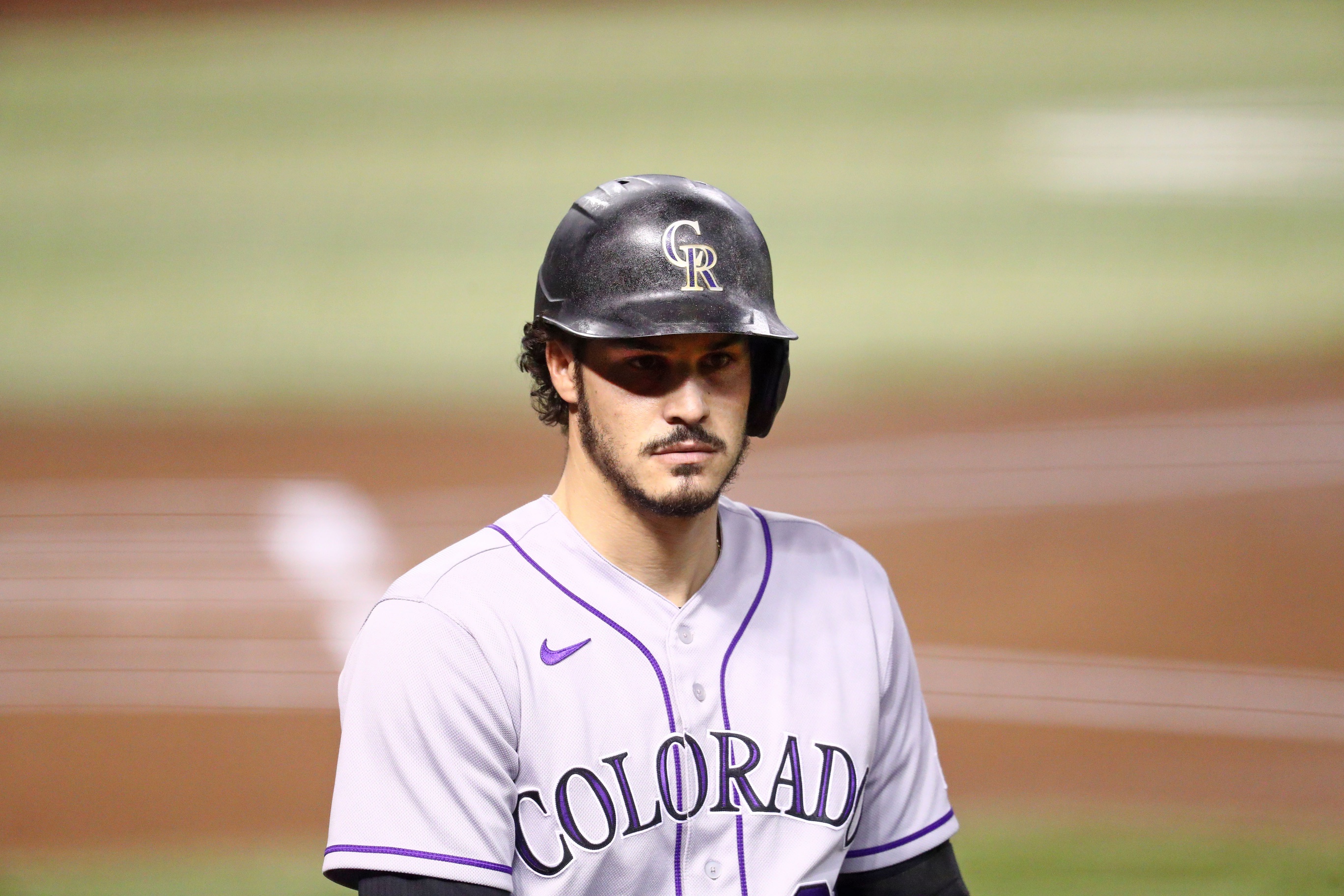 The Colorado Rockies have agreed to a trade that would send Nolan Arenado to the St. Louis Cardinals in exchange for a group of young players composed mostly of prospects, according to Ken Rosenthal of The Athletic. The deal is pending approval from the league and players' union.
The Rockies will be sending $50 million to the Cardinals as part of the deal, which will also result in Arenado deferring some money, per reports. Arenado has yet to sign off on the trade, says ESPN's Jeff Passan, but things are expected to be finalized soon.
Left-handed pitcher Austin Gomber, first baseman Luken Baker, and outfielder Jhon Torres could end up as part of the package going to the Rockies, notes Rosenthal. Right-handers Jake Woodford and Angel Rondón are also rumored to be in the mix. None of those names have been confirmed, and the deal may not be official until after the weekend.
The unfortunate part for the Rockies is that, if those players indeed make up the return, they're getting quantity over quality. Rondón is the highest-ranked prospect of the bunch, coming in at No. 15 in the Cardinals' system, according to Baseball America's organizational rankings. Gomber, a long relief and spot starter type, is not prospect eligible; he owns a 3.72 ERA in 104 big league innings spanning two seasons.
We will have more on this story as it develops.