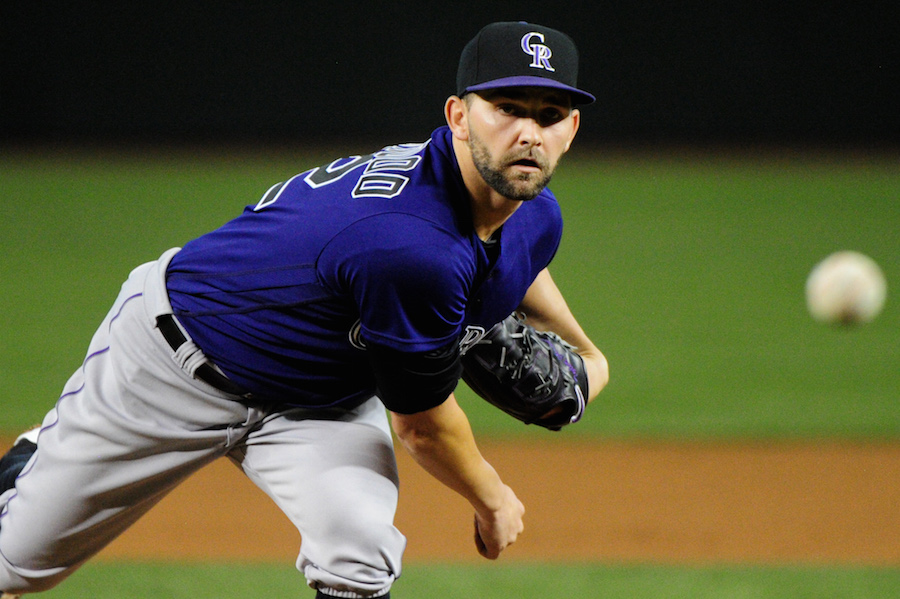 The Colorado Rockies lost to the Arizona Diamondbacks 10-5 on Monday night, and Rockies starter Tyler Chatwood was not happy with the way he preformed on the mound.
"We had a three run lead. I gotta be able to stop that. It's kind of embarrassing … we lost the game that inning," Chatwood said in reference to the 5th inning in which he gave up five runs.
Chatwood was looking to continue to find sucess on the bump following impressive starts on the road; however, that was not the case.
Chatty's home and road splits are astonishing, as he owns an ERA of 0.33 on the road, but an ERA of 7.88 at home.
Chatwood has no idea as to why his splits vary so much on the road compared to home.
"It's not mental. Nothing about that is mental," Chatwood said of his problems of pitching at Coors. "I think it just so happens to be that way. I don't think I'm throwing bad at home, but giving up homers is the only difference, really."
Overall, it was not the way Walt Weiss and the rest of the team wanted to play following such an impressive road trip.
"The first half of the game went pretty well, but I think the wheels came off after that." said Weiss. "But, yeah, disappointing after coming off such a high off the road trip."
The Rockies still have the opportunity to bounce back as there are still two games remaining in the series.