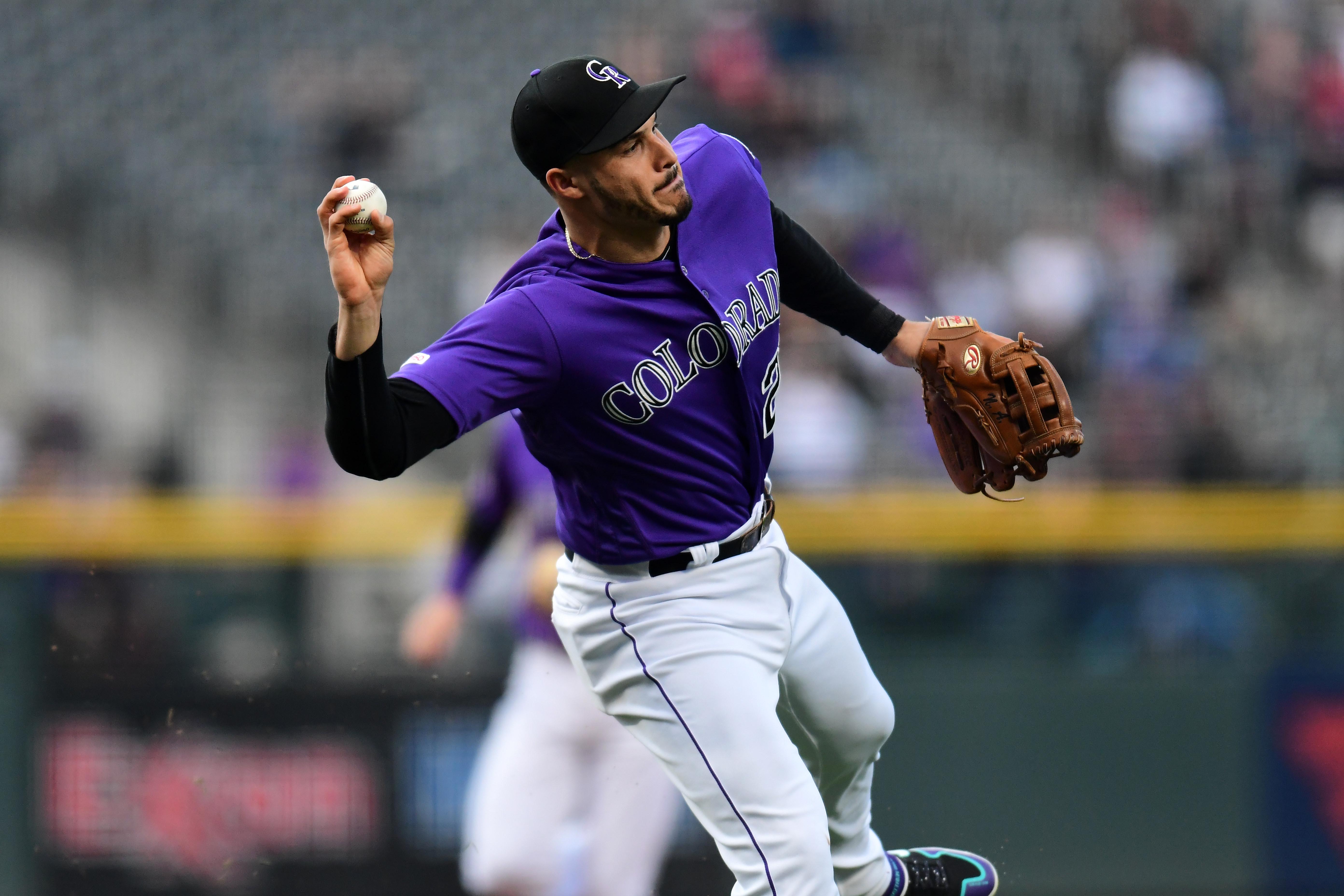 If the Colorado Rockies were going to drop a game in their three-game set against the Washinton Nationals, Tuesday was almost assuredly it.
With an injury to Kyle Freeland, the Rockies were forced to start Jeff Hoffman against Patrick Corbin, a lopsided affair in the 6-3 loss.
While Trevor Story was able to push his hit streak to a league-leading 12 games, the offense was largely ineffective. As a team, the Rockies were 0-for-6 with runners in scoring position, a common trend in several games this year.
Ahead are takeaways from a rare Rockies' loss during their recent hot streak.
Hoffman endures singular rough inning
Hoffman has a perfect perspective skillset for an elite starting pitcher in Major League Baseball. A high-90s fastball, plummeting curveball and an intimidating stature on the mound.
The facets that Hoffman has yet to figure out are consistency and control. That lack of command was most evident in his aforementioned breaking ball, a pitch that regularly graced the middle portion of the zone.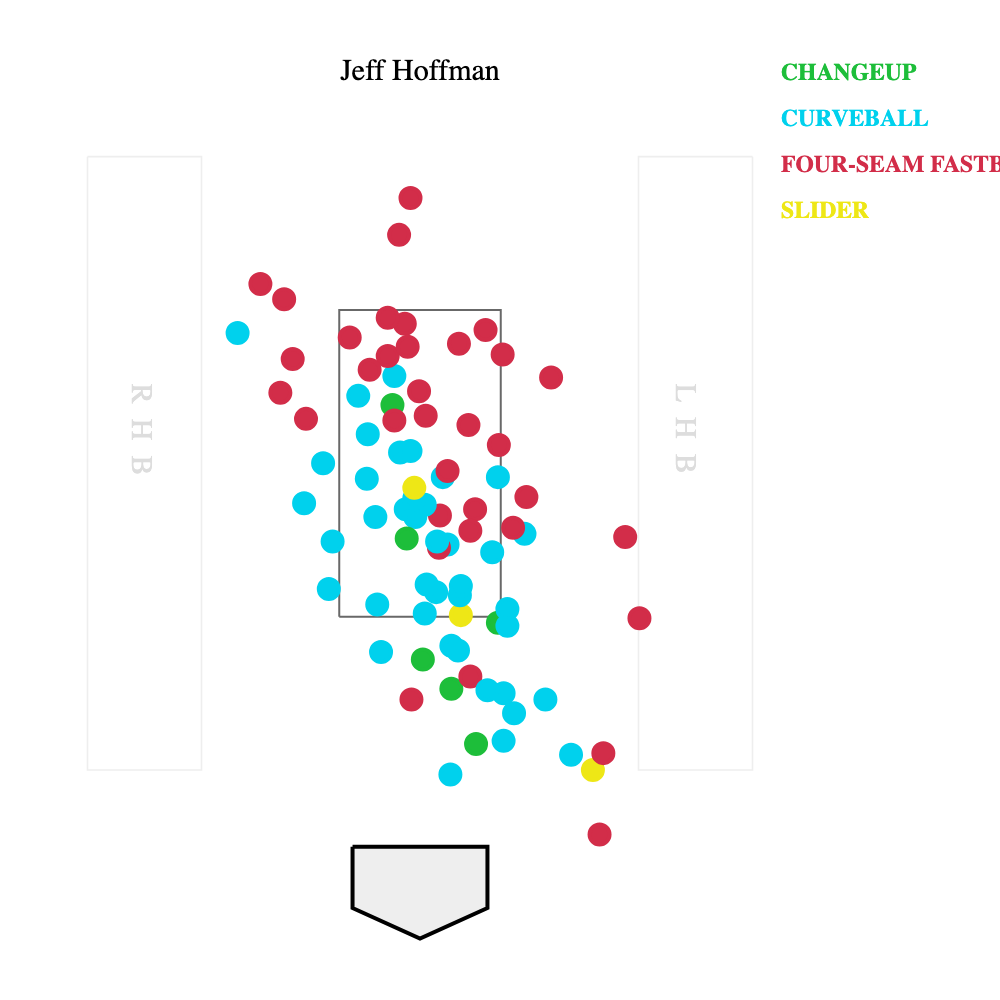 Hanging curveballs were the story of the youngsters outing, especially in the third frame when he allowed four runs, three coming on a bases-clearing double by Victor Robles.
In all, Hoffman finished with five innings in which he allowed four earned runs, six hits and struck out six after settling down following a lengthy conversation with Bud Black on the mound.
His demeanor notwithstanding, the start likely guaranteed his demotion back to Triple-A Albuquerque once Freeland returns from the injured list. The decision is likely to come despite the rotation's lack of success at the back end.
Tapia breaks out the tape measure
For Raimel Tapia, the 2019 season is a make-or-break year given his absence of remaining options. The much-maligned youngster has begun to heat up.
The story of Tapia is a diverse one. Signed as an amateur free agent in 2010, it has been a long road for the outfielder. His mix of arm strength, speed and untapped power have given glimpses of a true five-tool player at times. A glaring problem has been the limited number of those performances.
In his last three games, Tapia has exemplified his potential, slapping a home run in all three. 
His first, an inside-the-park home run came on a ball that ricocheted wayward off the wall, allowing his swift baserunning to take hold. The most recent pair both came on balls hit to right field, though his latest was a true no-doubt effort to right center:
WOW.

Just wow 😳 pic.twitter.com/QKY1Tp1LWB

— Colorado Rockies (@Rockies) April 24, 2019
The three-game streak was the first for any player before his 300th career at-bat after hitting three or fewer, total, in his first 250 since Jimmie Schafer in 1963 per Elias.
In the field, Tapia also personified his potential:
#CONMUCHOSWAGGER. Raimel Tapia does it all. pic.twitter.com/GvevhlEO4O

— Jake Shapiro (@Shapalicious) April 24, 2019
The two plays are further examples of the type of player the Rockies hope the 25-year-old can become. That breakout could be closer than originally thought.
Corbin puts away familiar foe
Formerly of the Arizona Diamondbacks, Corbin is no stranger to the grounds of Coors Field. His time spent at 20th and Blake prior to his latest start had been miserable.
In his 11 appearances at Coors with the Diamondbacks, Corbin accrued his fourth-highest earned run average of any park (6.55). A contract from the Nationals and a new jersey appear to have cured his woes.
From an opening strikeout of Charlie Blackmon to a closing lineout of Tapia, Corbin quickly settled in, slicing his trademark slider through the thin air of Colorado. Of his six punchouts, four came on the breaking ball. 
Outside of a home run by Tapia, Corbin was nearly flawless, scattering four other hits and dealing with a Wilmer Difo error that let in a run.
At most, the Rockies will have to face Corbin one more time this year when they travel to the Nation's capital in July, a welcome sight for the club.
The return is nearing
With the Isotopes on the road, Daniel Murphy returned to the dugout for the Rockies but has yet to be activated off the injured list.
Though Bud Black has yet to announce the move, expect the team to activate Murphy, optioning Hoffman back to Triple-A for the series' finale. The game would be the first for the club's premier free agent acquisition since a win over the Miami Marlins in the campaign's first series. 
In his rehab assignment, Murphy went 2-for-13 in three games with a double and three walks. He will likely slide into the second spot of the order, with David Dahl sliding back to fifth.