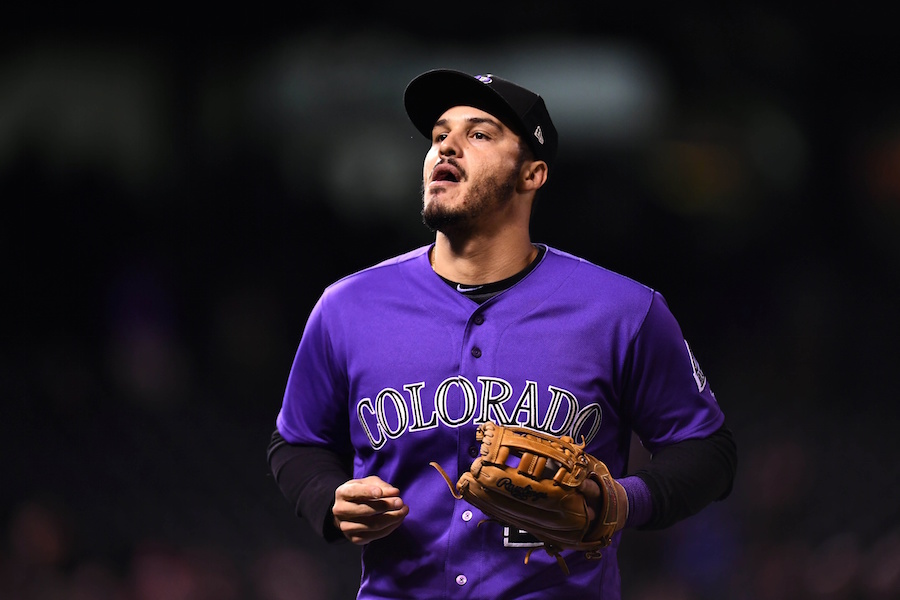 The Colorado Rockies fell to the Miami Marlins in an Octoberesque game at Coors Field Monday night. It was a crisp 51 degrees at first pitch, and the Rockies had the chills all night long, losing by a final score 5-4.
It was certainly a disheartening loss for the Rockies, considering the Brewers had an off day and the Chicago Cubs took care of the Cardinals earlier in the night. Unable to take advantage of the situation, the Rockies' Wild Card lead dropped once again to just 1.5 games.
Tyler Chatwood took the hill for Colorado and was sharp throughout his first three innings of work, but sputtered in the fourth when Miami managed to plate four runs on a J.T. Realmuto single and a Miguel Rojas double off the glove of Ian Desmond. Chatwood managed to log five innings, allowing seven hits and two walks while striking out five. All things considered, it was a fair outing from Chatwood, but when Miami took the lead, they never looked back. The Marlins' final run of the night came in the sixth via another RBI double from Rijos.
Colorado's offense was unable to capitalize and score runs, especially in the seventh inning. Trying to claw their way back into the game, Jonathan Lucroy hit a solo shot to bump the score to 5-3. The knock prompted a bit of a rally for Colorado. With one out and the bases loaded later in the inning, the Rockies managed only to plate one run, which came on a sacrifice fly from Nolan Arenado. The seventh inning was the Rockies' big chance to break through offensively, and they missed it.
Lucroy was the lone bright spot for the Rockies offensively with his home run in the seventh and a leadoff triple in the third. Colorado tallied nine hits on the night, stranding seven runners on base. Lucroy was one of them.
Colorado is now 0-4 against the Marlins this season.
The two clubs will continue the series tomorrow night. Tyler Anderson will oppose Jose Urena with first pitch scheduled for 6:40 MDT.