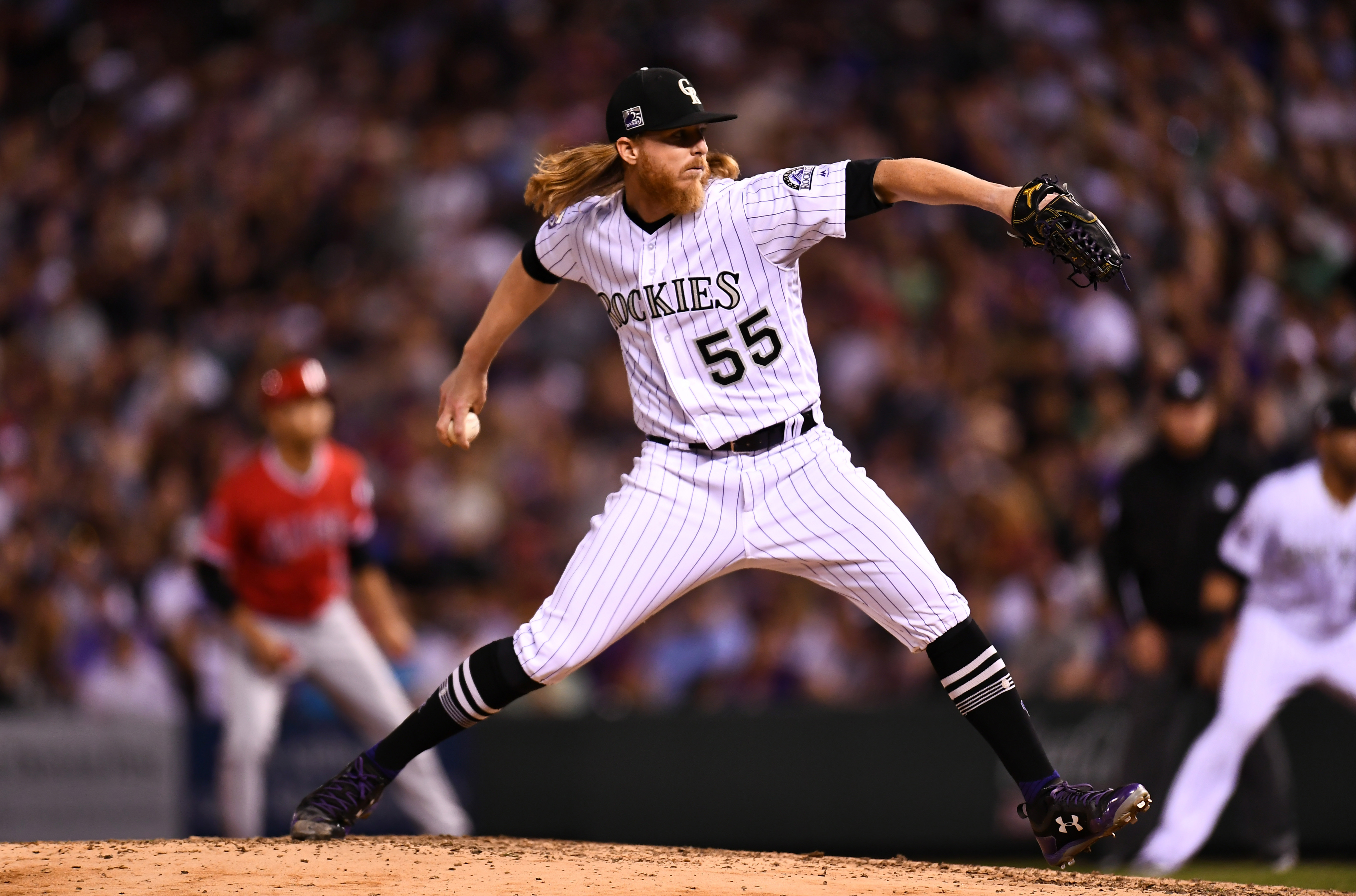 The start of the 2018 Colorado Rockies season has not gone how most expected. While the usual offensively explosive Rockies have not yet come completely into their own, it has been the starting pitching that has powerfully carried Colorado to a 21-15 record on the back of a six-game winning streak.
The Rockies starting pitching has been great; especially, in the month of May. Since May 1st, Colorado is 6-0 and boast a team earned run average of just 2.33. The starting pitching has now put together a franchise-record nine-straight quality starts — a streak that is still active and will be on the line Wednesday afternoon when the Rockies take on the Los Angeles Angels.
Gray's line complete making it 9 consecutive quality starts for @rockies rotation… and a franchise record #rockies

— Jenny Cavnar (@jennycavnar) May 9, 2018
Jon Gray, the Rockies young ace, gave Colorado their ninth-straight quality start with a masterful outing in which he only allowed four hits, one walk, and shut out the Angles over seven scoreless innings. Just to add a cherry on top, Gray added eight strikeouts and Colorado came away with a 4-2 victory.
Normally, the Rockies are a weak road team and a much stronger home squad, but now Colorado is 15-8 on the road and have a team earned run average of just 3.35 away from Coors field on the season. Those 15 wins are the most in the MLB. Without such significant production from the pitching staff on the road, the Rockies would not be on pace for more than 94 wins like they are as of the morning of May 9.
Finally, the Rockies have a pitching staff that can be depended on. After years and years of being only an offensive clubhouse, it is amazing to see the transition to an embodiment of, "hitting wins games, but pitching wins championships."