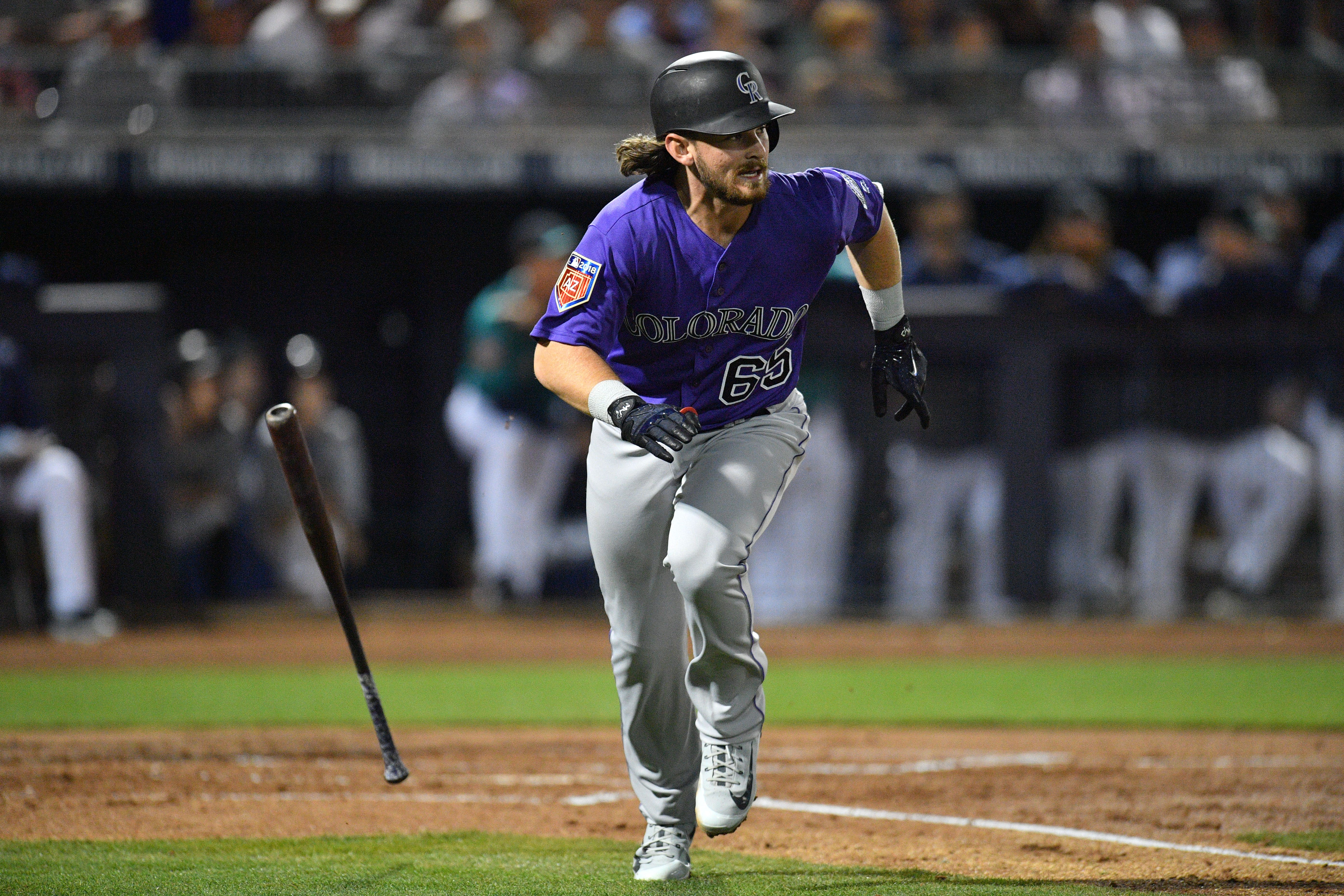 News surfaced overnight that the Colorado Rockies are planning to promote top prospect Brendan Rodgers to the big leagues, according to Thomas Harding of MLB.com.
While the Rockies have yet to officially announce a course of action with Rodgers, he could be in the Rockies' lineup as soon as Friday when Colorado faces off against the Philadelphia Phillies.
Rodgers has been on an offensive tirade in Triple-A Albuquerque this season, hitting .356 with 21 RBI's and nine home runs in 35 games played.
The 22-year-old infielder was the Rockies' top draft choice in the 2015 draft and has been regarded as a top-10 prospect in the game for the past few seasons.
The Rockies love to have their young infielders play multiple positions through the minor league system as a means for adding versatility. Rodgers is no exception. A shortstop by trait, Rogers has also worked extensively at second and third base, giving the Rockies will options when deciding where to play him.
There is a possibility for Rodgers to see some playing time at shortstop, given an injury to shortstop Trevor Story during the Rockies 6-5 loss versus the Boston Red Sox Wednesday night. Story labeled the injury as "just a bone bruise", but it did force him out of the game. Harding reports that the injury to Story "solidified" the decision to call-up Rodgers.
"I think they have confidence and faith in me," Rodgers told Mile High Sports in Spring Training. "Same with myself. I have a lot of confidence. There is a big difference between confidence and cockiness and I try to stay on the confident side, but you just have to keep going out there and playing and producing."
Rodgers will add some much-needed pop and sizzle to the right side of Colorado's infield which has been underwhelming so far this season.
Garrett Hampson was optioned to Triple-A after hitting a measly .194 through 31 games this season. Fellow youngster Ryan McMahon has struggled to establish consistency at the plate and is hitting just .242.
Veterans Daniel Murphy and Mark Reynolds have not fared much better.
Murphy, who signed a two-year deal with the Rockies in the offseason, is hitting .194 in 69 plate appearances. While Reynolds did knock in the game-winning run for the Rockies Tuesday, his collective performance this season has him deligated to a backup role.
The Rockies have yet to find a solution to the departure of Gold-Glove second baseman DJ LeMahieu and it appears Rodgers will have a chance to fill that hole.
Rodgers is known for his smooth stroke and posted 17 home runs and 62 RBI's last season with Double-A Hartford which prompted a promotion to Triple-A Albuquerque.
Rodgers was a part of the Rockies' Major League spring roster in each of the past two seasons and there was a growing expectation that he would crack the roster at some point this season.
Initially regarded as the potential future replacement to shortstop Troy Tulowitzki, Rodgers has long been coveted by the Rockies for his all-around potential.
Rodgers is considered a part of the Rockies' core players of Story, Nolan Areando, Kyle Freeland and German Marquez.
Given the Rockies' trouble with injuries and lack of consistency at the plate, Rodgers will be a welcome addition to Colorado's lineup. The new blood could potentially jumpstart the Rockies' offense which has yet to reach its full potential this season.
"I think this is going to be a year to go down in the books for this team," Rodgers said. "We have a special team, a lot of young guys and vets… Hopefully this year I get to be there and help (the team win). When the time comes that is my goal, to help the team win."