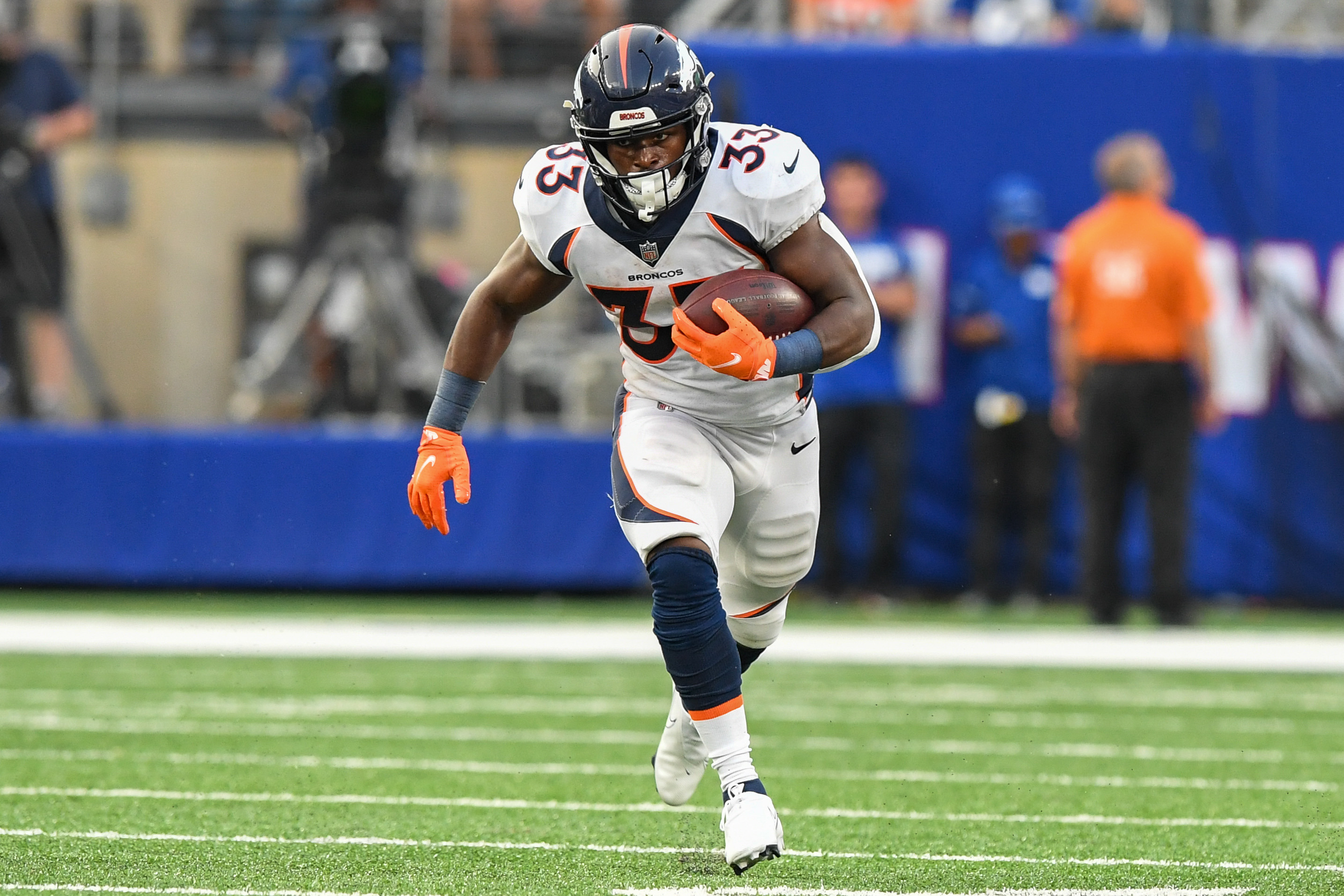 Finally, after a long offseason, the Broncos rookie class finally took their first meaningful NFL regular-season snaps.
Through the preseason, the Broncos had many standout performances from their rookies but the stakes have been raised. The NFL regular season is the first time a lot of these young players will be playing an extended amount of time against elite competition.
While the Broncos won't play nearly as many rookies in the regular season as they did in the preseason, for the guys who do play, this will bring the most accurate view on just how far they are in the developmental process.
Patrick Surtain II, Cornerback, Round 1
Taken as the ninth pick in the NFL draft, Surtain did not play as much as expected in his regular-season debut.
Only logging 16 defensive snaps, his day felt somewhat underwhelming. In the postgame interviews, head coach Vic Fangio was asked about their plan with Surtain going into this game in which he said, "We were going to give him a series in the first half at corner. We were going to do in the second half too, but the way the game went the first series we didn't go back out there until seven-something left in the third quarter, and then we were in the fourth and we just let it finish."
Based on this quote, fans should not worry about Surtain's playing time this season too much. He'll get plenty of opportunities in both dime situations, as a fourth cornerback, and as a rotation player throughout the entirety of the game.
In his limited snaps, he matched up against Giants tight end Kyle Rudolph quite a bit in dime while also playing left outside cornerback for a series in the first half. In that series, Sterling Sheppard had seemed to have beat Surtain on a crossing route, after breaking a tackle, Sheppard scored on this play.
After further review, that play doesn't seem to be entirely Surtain's fault. He had outside alignment on the play and looked like he should have received help while Sheppard was crossing the field. Without a better angle on the play, it is tough to know for sure.
Overall, Surtain had a quiet game, which is typically good for cornerbacks. As he gets more game reps in the season, it will be easier to see whether he lives up to the offseason praise.
Javonte Williams, Running back, Round 2
It might not all show up on the stat sheet but Williams had a really good debut for the Broncos.
Splitting carries evenly with Melvin Gordon, Williams looks like he could be a lead back for plenty of NFL teams.
Williams is a true three-down back with the capabilities to run, block, and receive out of the backfield. So many running backs at his age struggle to see the field as they can't block well enough to earn the coaching staff's trust. For Williams, this is not the case. His blocking has been really good and he has already played on many crucial downs.
The Giants' interior defensive line, headlined by Dexter Lawerence and Leonard Williams, made it increasingly difficult for Williams to find a hole to run through on many occasions but nonetheless, Williams maximized the yards that were there to be had.
To nobody's shock, Williams is a tough guy to bring down one on one. His legs never stop moving and if you're in his way, there's a good chance you're being ran over.
Jonathon Cooper, Edge, Round 7
After an impressive preseason, Cooper made the Broncos' final 53-man roster, backing up Bradley Chubb.
In this backup role, Cooper only saw 17 defensive snaps but was also heavily involved on special teams.
While on defense, Cooper was quiet working against former top-five draft selection Andrew Thomas, who shut him down in most cases. As a seventh-round rookie, this should come as a shock to nobody. Cooper still has plenty to improve upon and will continue to see regular-season snaps as the season progresses.
Andre Mintze, Edge, UDFA
Due to injury, Chubb was made inactive right before the game, giving Mintze the chance to suit up and get live game reps in the first game of the season.
Mintze would see one less rep than his fellow rookie pass rusher Cooper, giving him 16. He would also go on to play a big special teams role, playing in 58% of all special teams plays.
On defense, Mintze looked solid, particularly in the run where it seems he thrives. His very limited amount of time on the field leaves plenty of uncertainty on where he is in his development but as a undrafted rookie who made the Broncos roster, the coaching staff clearly likes him a ton.