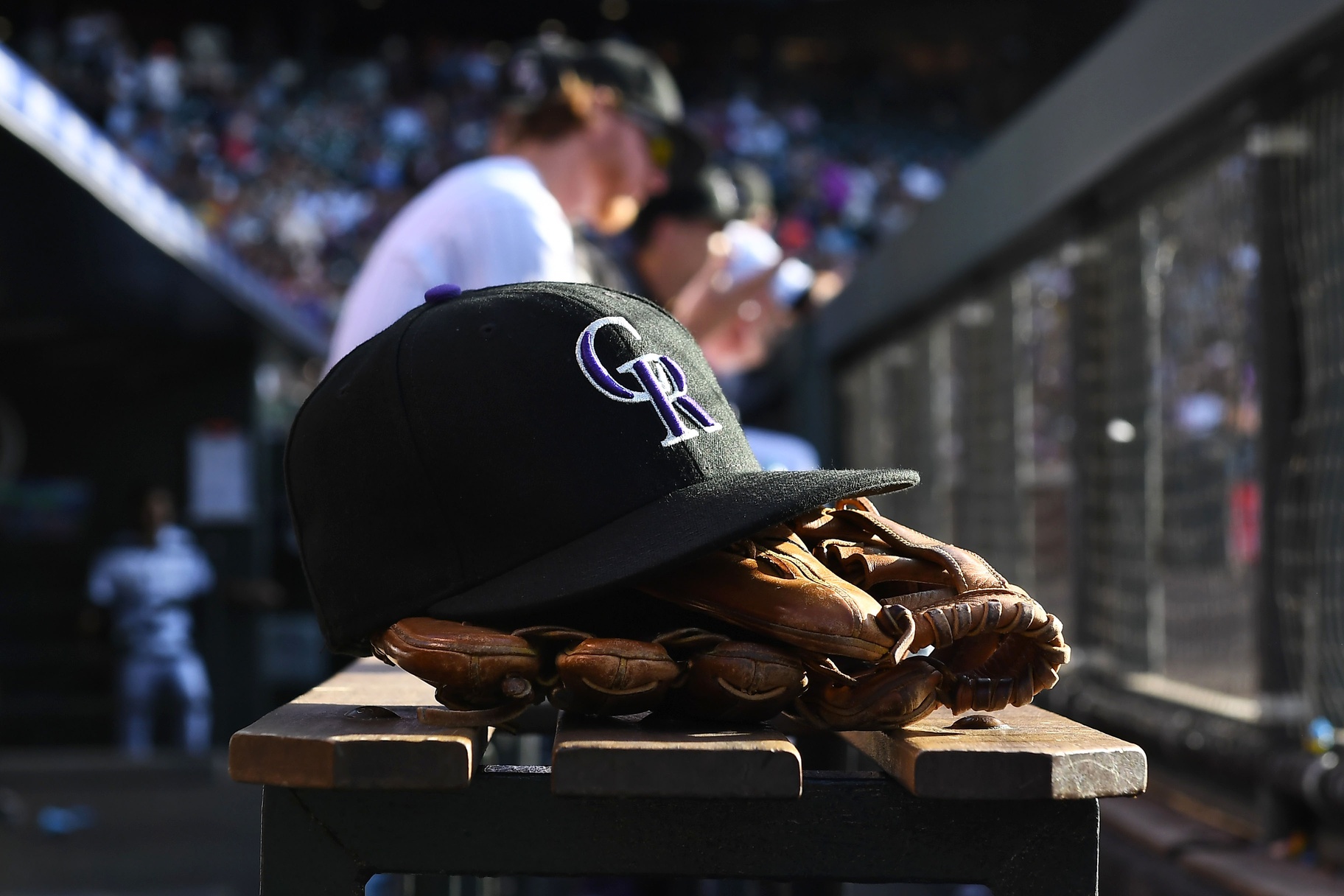 Since 1913, the ELIAS Sports Bureau has prided itself as an institution with the "world's foremost sports statisticians and historians," according to its website. Now paired with ESPN, it has concluded on at least seven occasions this season that the Rockies are not only good, they're historically good.
Let's start with the obvious difference between this year's team and practically every other team in Rockies existence: Pitching. For the most part, Colorado is making history through its starting rotation and, more specifically, how young it is.
It all started on May 9, when the Rockies and Chicago Cubs had to suffer through a double header after being rained out thanks to an allegedly "apocalyptic" hail and rain storm (yet somehow, miraculously, all of us at the stadium survived).
During the two games, rookies Kyle Freeland and Antonio Senzatela both started on the mound – the first time two rookies started for a team in a double-header since Sept. 16, 2002. The opposing pitchers, Jake Arrieta and John Lackey, had already combined for 589 career starts before that day.
Senzatela defeated the mighty Arrieta in game one, but Lackey got the better of Freeland in the second. In the Red Sox-Indians matchup that made similar history 15 years ago, Indian rookies Ricardo Rodriguez and Brian Tallet took on the Boston veterans in Pedro Martinez and Frank Castillo. They, too, split the double-header.
That same day, as Senzatela earned his fifth win of the season across seven starts to improve to 5-1 and a 2.86 ERA, he added his name to the short list of rookie pitchers who finished 5-1 with a 3.00 ERA or better across his first seven career starts. He joins the company of Jered Weaver (7-0, 1.15 ERA), Lance Lynn (6-1, 2.45 ERA), James Paxton (5-0, 2.01 ERA), Masahiro Tanaka (5-0, 2.57 ERA), Kyle Hendricks (5-1, 1.48 ERA) and Yu Darvish (5-1, 2.84 ERA).
Only one day later, German Marquez also made his mark in baseball history when he threw eight scoreless innings against the Cubs and drove in two of the Rockies' three runs. He was only the second rookie in all 148 years of Major League Baseball to do both against a defending champion, the first being the Brooklyn Dodgers' Harry Taylor against the St. Louis Cardinals in 1947.
Two weeks after that, Freeland made another mark when homered, doubled and pitched his way to a 6-4 victory on the road in Cincinnati. In the last 30 years, he's only one of fours pitchers to hit for extra-bases twice and earn the win, alongside the Padres' Dennis Tankersley in 2002, the Giants' Brad Hennessey in 2005 and the Diamondbacks Micah Owings in 2007.
All this, of course, pales in comparison to what veteran closer and first-year Rockie Greg Holland has been able to do this season. After securing a 6-3 victory in Seattle, Holland earned his 20th save in 22 appearances, and is now 20-for-20 in save situations.
He became the second pitcher to do so in 22 games or less since 1969, when the save statistic was first implemented. The first man, Lee Smith of the Orioles, did it in 1994, and he did it in 21 games.
By June 4, after defeating the Padres on the road in a landslide, the Rockies improved to 20-10 on the road, marking the best record in 30 games away from home in team history to start a season. The only other time they did in at any point in the season was from June to August in 2009, when they went 21-9 on the road on their way to a Wild Card berth that year.
Additionally, during that game, star third baseman Nolan Arenado recorded his 97th hit since 2015 with a flawless two-run homer, just after recording another hit earlier in the day. With that mark, he tied for second place with Chris Davis among all the Majors for most hits in that time span, with only three hits behind MLB leader Nelson Cruz.
In April and May, the Rockies rolled to nine consecutive series wins and and, inexplicably, a much higher wining percentage on the road than at home. After losing a split series to the Mariners three games to one earlier this week, that streak halted abruptly. Now, they have to work that much harder to secure their spot at the top of the National League West.
To be fair, though, the NL West is so good this year that no other division in the league, National or American, can even come close to touching it. Only seven teams notched 30-plus wins in the entire Major League by the beginning of June. Three are in the NL West. The Diamondbacks, Dodgers and Rockies are currently battling to be the best in the West. Let's face it, 0.5 games out of first place this late in the season for the Rox ain't bad in a division this good.
As a matter of fact, only three divisions since 1969 have been this good. The Rockies (35-23), the Dodgers (35-22) and Diamondbacks (34-24) are all sitting at 10 games above .500, which only the AL Central in 1986 (Red Sox, Yankees and Orioles) and NL Central in 2013 (Cardinals, Reds and Pirates) have done before.
Despite their recent slump at the plate, don't count the Rockies out.  There's still plenty of baseball left to be played and history to be made.