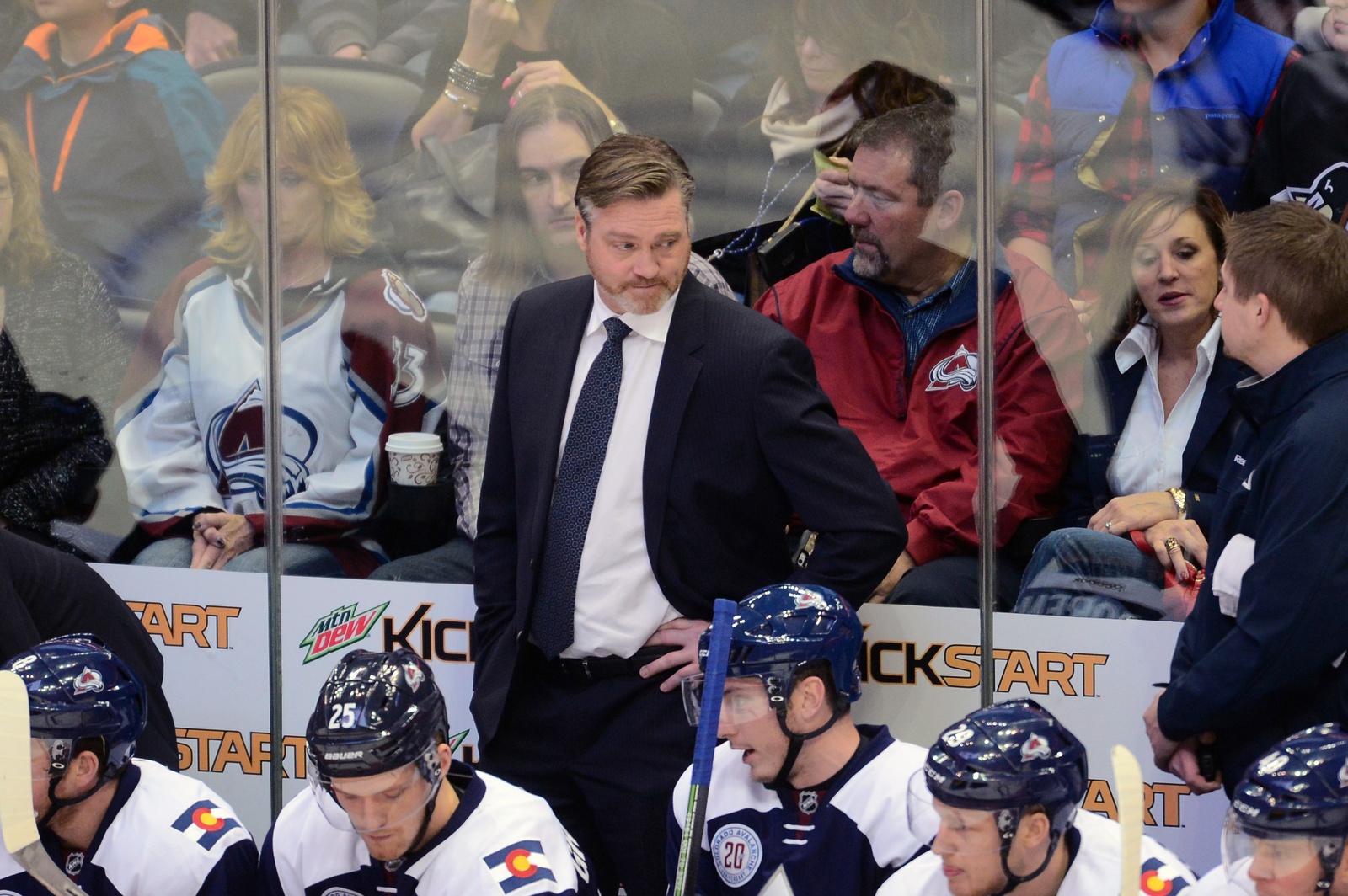 Colorado Avalanche head coach Patrick Roy was back in his natural habitat Wednesday: Between the pipes. Sporting full goalie get-up, Roy could be seen skating with the Avs, sharpening his skills for the Stadium Series Alumni Game.
"Today was my second day," said Roy of his session, speaking to the team website after practice. "If I could lose 30 pounds that would help."
Roy skated previously with his club on Jan. 7.
Avalanche new goalie in crease. Fellow named Roy. pic.twitter.com/85UPavxNFV

— Terry Frei (@TFrei) January 13, 2016
As a part of the Stadium Series festivities, Roy and former Avalanche players will participate in the alumni game against the Detroit Red Wings on Friday, Feb. 26.
Roy will be joined by several of his former teammates including Joe Sakic, Peter Forsberg, and Rob Blake. The Red Wings side is expected to feature the likes of Steve Yzerman, Nicklas Lidstrom, Brendan Shanahan, and Chris Chelios.
The exhibition game will stir memories of the epic Avalanche-Wings rivalry of the late 1990s and early 2000s. Behind the star power of a more than a dozen hall-of-fame inductees, the two teams combined for five Stanley Cup titles in a seven-year span, and squared off in the playoffs five times as well.
The mutual hatred was born during of the 1996 Western Conference finals, and reached a boiling point the next March. An on ice skirmish in the second period culminated in Roy and Detroit goaltender Mike Vernon squaring off at center ice for one of the most memorable fights in NHL History.
While most of the confirmed players for both sides are considered stars, Avs fans shouldn't be surprised to see former favorites like Adam Deadmarsh and Claude Lemieux on the ice. In true rivalry spirit, Detroit's "grind line" of Kris Draper, Joey Kocur, and Kirk Maltby are also expected to play, along with several others.
Check Mile High Sports for more updates as the games approach, and join us on January 18 at Blake St. Tavern for your chance to see the Avs play the Wings in person at Coors field.