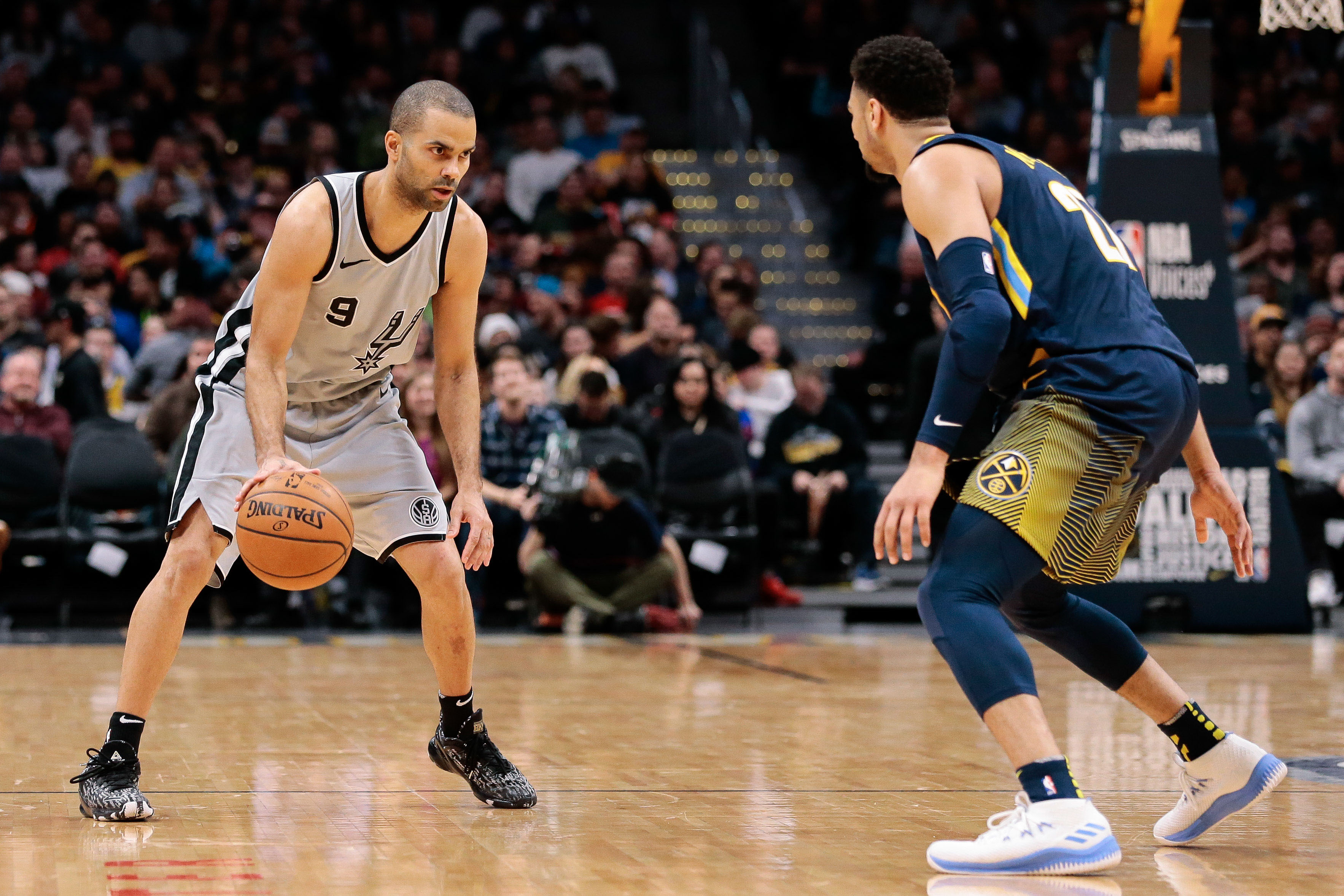 According to ESPN Insider Adrian Wojnarowski, the Denver Nuggets are reportedly interested in longtime San Antonio Spurs point guard, Tony Parker.
On Wojnarowski's latest podcast, he discussed Parker's future in San Antonio, as well as Parker's interest from other clubs, with one of those teams being the Nuggets. Here is the excerpt of Wojnarowski from Dane Harbaugh's piece on NBC Sports:
"Parker is going be an interesting one because they're trying to figure out in San Antonio what they're doing. Can he sit around and wait for that? There is some money — Charlotte's got some interest in him, Denver might have a little interest. Now Denver, they're looking for a backup point guard so that might be a veteran minimum guy, but Charlotte has an exception. They've got some money, and James Borrego, the new Charlotte coach, coached him with the Spurs. And there's others. There's not a team in the league who wouldn't love to have Tony as a backup."
Parker would give the Nuggets a veteran point guard off the bench who would fill a role that Denver needs. With Jamal Murray and two-way contact player Monte Morris as the only point guards on the roster, having a veteran like Parker would be helpful to say the least.
Heading into his 18th NBA season, Parker had a solid 2017 campaign averaging 7.7 points and a team high 3.5 assists per game. Playing in just 55 games, Parker fought off a nagging leg injury and started in just 21 games, which was by far his lowest start total of his career, after the Spurs gave the point guard keys to Dejounte Murray.
For a veteran 36-year-old like Parker, it really comes down to what he has left in the tank, and if he believes he can still be a solid contributor in the NBA. Also, for a team that consistently has trouble getting the ball in the post to Jokic and other fundamental issues, Parker would have no problem fixing those nagging discrepancies the moment he steps on the court.
With just three reported suitors, the Nuggets could potentially wait on signing Parker until after they see how second-year point guard Monte Morris performs at summer league over the next week. Morris has a huge opportunity in Las Vegas as all indications point to the Nuggets organization giving him every chance to earn the back up point guard spot going into next season.
"Just to be solid and prove that he's an NBA player," Nuggets Summer League coach Jordi Fernandez said when asked about what he is looking for from Morris. "Show everyone in our club that he can run a team. He is really good at playing in the pick and roll, he can finish at the rim, and he'll guard full court and put pressure during the game."