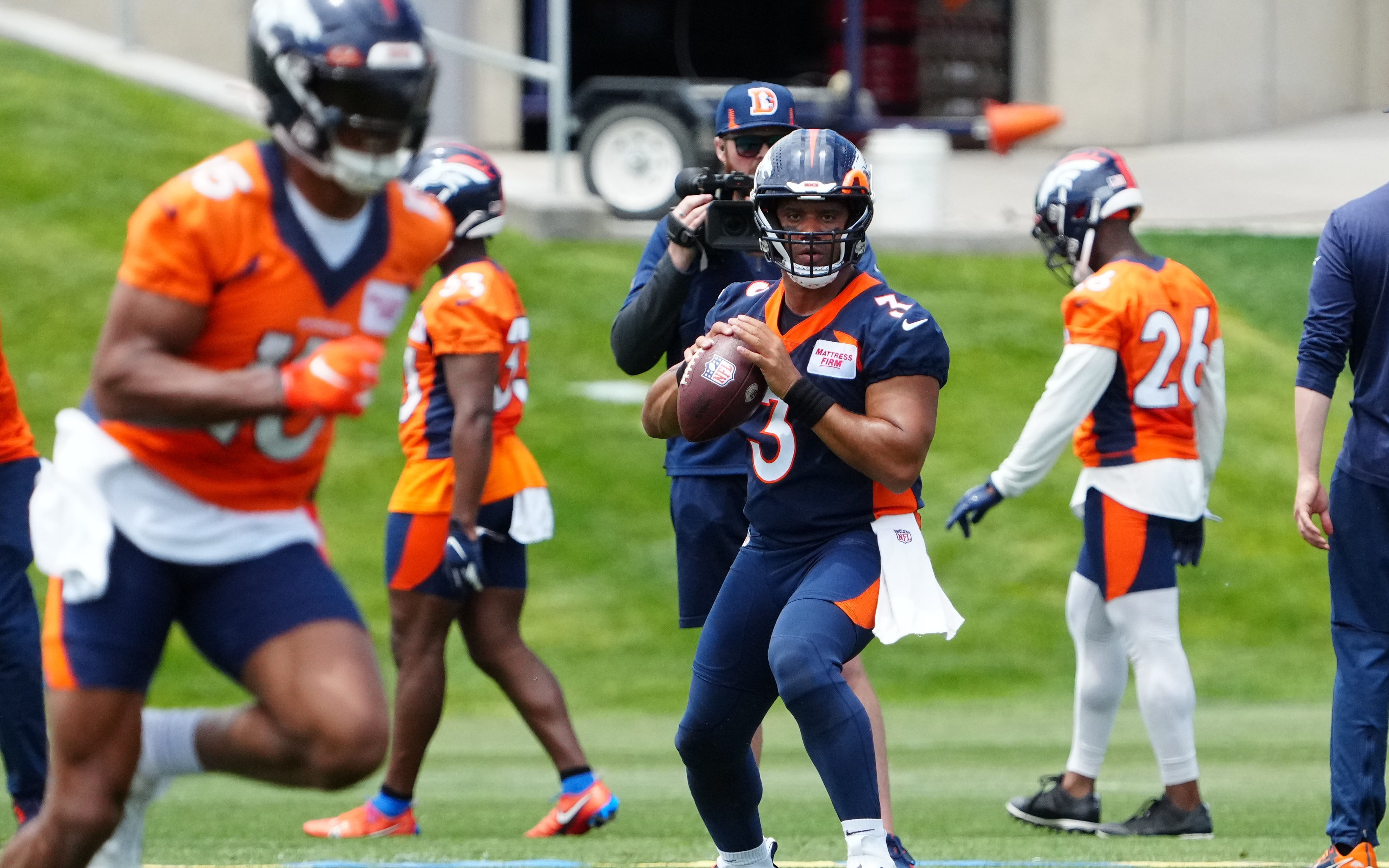 Despite coming off his two worst NFL seasons, Russell Wilson is still a top-10 starting quarterback in the eyes of his fellow players, coaches, scouts, and NFL executives.
After previously heaping praise on Patrick Surtain II, for his standing among the NFL's top cornerbacks, and Justin Simmons, for his placement as the best safety in the entire sport, Jeremy Fowler's poll of over 50 NFL figures across a variety of the aforementioned roles, has now shown the spotlight on Wilson.
In Fowler's article discussing the results of his quarterback poll, which was released on Monday, Wilson is ranked as the NFL's eighth-best quarterback, behind only Aaron Rodgers, Patrick Mahomes, Josh Allen, Tom Brady, Joe Burrow, Matthew Stafford and Justin Herbert.
Although Wilson's ranking is undeniably promising, he is ranked as the fifth-best quarterback in the conference and the third-best quarterback in his own division. That's fairly disappointing considering that this time last year, Fowler's poll ranked Wilson as the NFL's fourth-best quarterback overall.
However, fortunately for Wilson, the NFL minds Fowler interviewed believe that Wilson is primed to return to form in Denver.
"I think you'll see a rejuvenated Russ [with the Broncos]," an unnamed personnel evaluator from the AFC told Fowler. "They are tailoring things around him. He'll have more ownership of the offense and a good supporting cast. He will get his spot back."
Having a much better supporting cast could definitely lead to a leap in Wilson's play, even this late into his career. We just saw Brady and Stafford experience similar bumps when they changed teams in 2020 and 2021, respectively.
Also, it should be noted that even if Wilson doesn't take a step forward, he'll still be a very high-end quarterback.
"His absolute worst is still better than most, with 65 touchdowns to 19 interceptions over his past two seasons," Fowler wrote. "His 7.8 yards per attempt last year ranked fifth overall."
So no matter what, football should be a lot more fun in the Mile High City this fall.