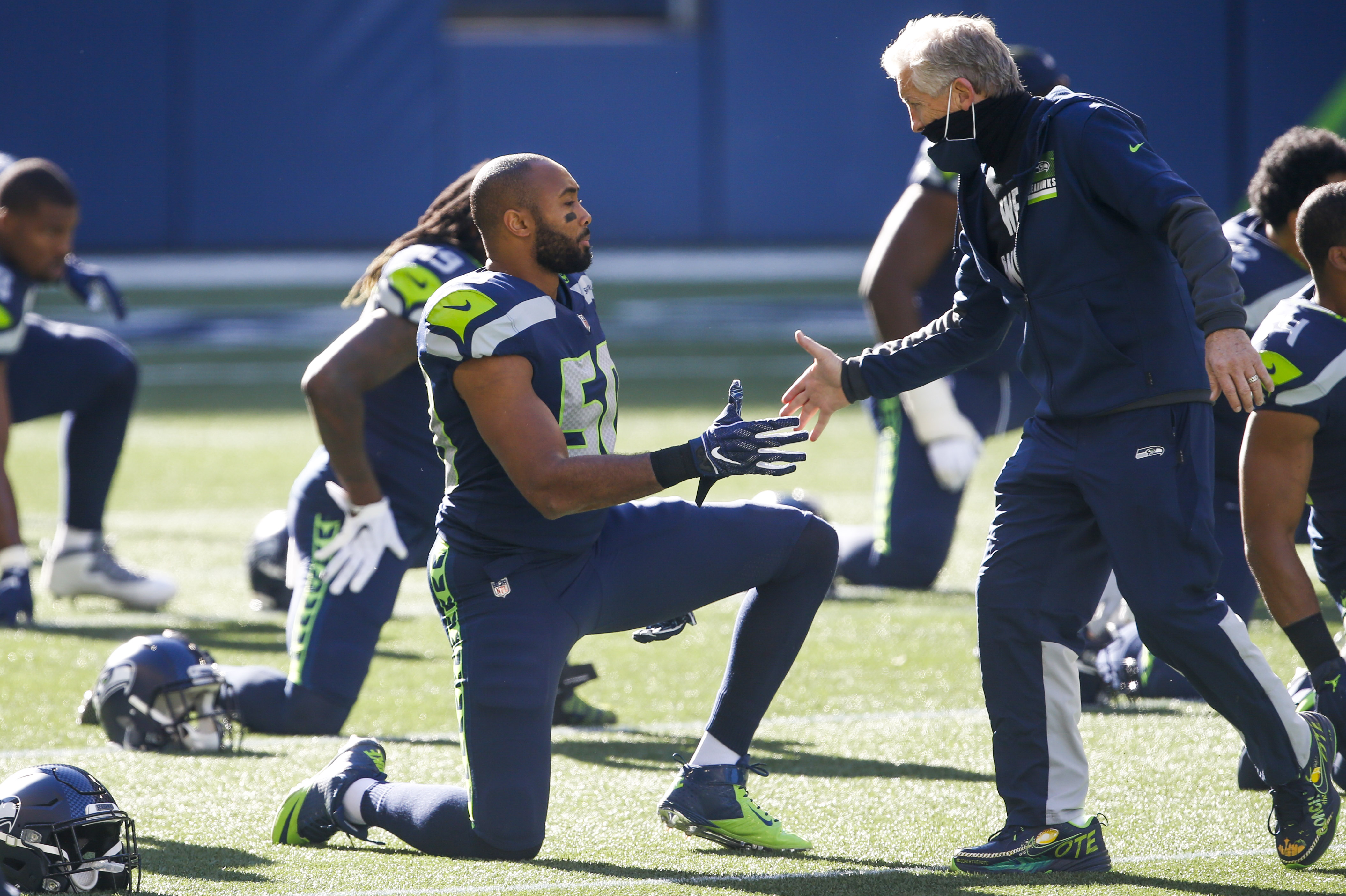 The addition of Russell Wilson to a seemingly loaded Denver Broncos roster has many around the Mile High City and around the nation predicting the franchise to return to contender status.
However, one of the players Wilson won a Super Bowl with, in 2013, isn't buying it.
In a recent interview with USA Today's Mackenzie Salmon, K.J. Wright stated that he believed Wilson and the Broncos would finish last in the AFC West, missing the playoffs entirely.
"I have the Raiders [at No. 1] … the Chargers at No. 2. I got the Chiefs finishing third," Wright said.
The love for the Raiders may shock some, but considering Wright recently played for the team, his favoring of the Vegas franchise is unsurprising.
"I wouldn't say [they're the] clear [frontrunner]," Wright said of the Raiders when prodded by Salmon. "It's gonna be a tight race all the way until Week 15, 16, 17, but I do believe the Raiders are going to pull it out. You just look at what they did this offseason — I believe if you go team by team — they had the best offseason moves."
Wright has three teams in the division making the playoffs, with the Broncos being the only ones left on the outside.
"There's gonna be three teams," Wright said. "You gotta look at it from a hollistic standpoint — you got to look outside of the quarterbacks, what's on the other side of the ball, what's on defense. I believe the Broncos have some pieces, but I don't know if it's going to be enough to slow down these weapons in this division. It's going to be tight, but only three are going to make it."
Failing to the degree Wright envisions would be quite the shock for Wilson, who has missed the playoffs just twice in his career, and has finished below second place in the division just once. Plus, Wilson experienced those lows in 2021, when he missed a chunk of the season and Seattle had to rely on Geno Smith.
This definitely adds a little gas to the already explosive Week 1 matchup between Wilson and his former team.