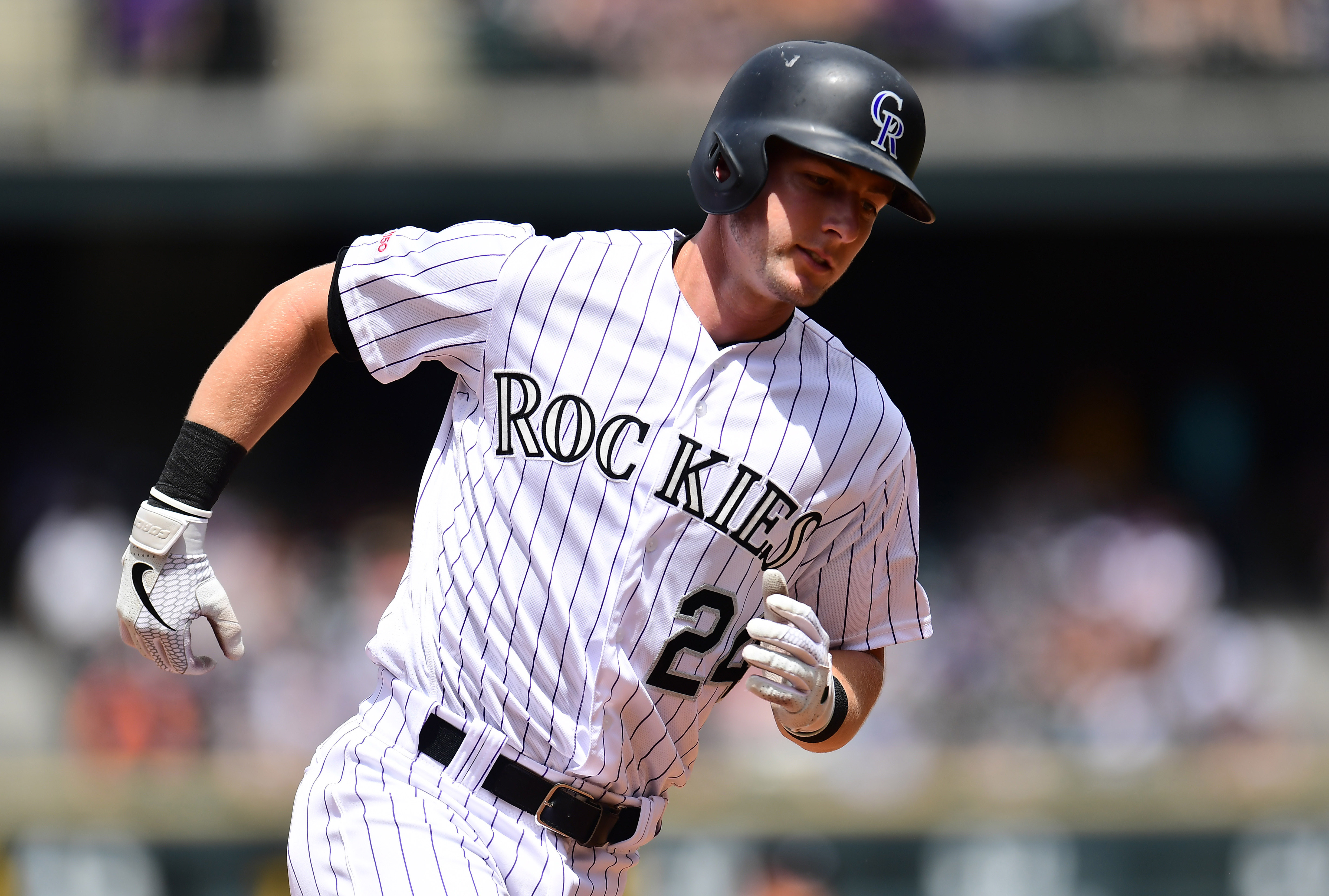 One of the most significant decisions the Colorado Rockies were faced with during the offseason was whether or not to roll the dice on their young crop of talent to replace veteran players.
It became apparent early in the offseason that the Rockies were moving forward with youngsters like Ryan McMahon in the everyday lineup in 2019.
While this season has not gone according to plan for Colorado, McMahon has impressed in his first full year with the big league club.
McMahon garnered playing time in the big leagues during the 2017 and 2018 seasons but was used primarily as a pinch-hitter off the bench.
The 24-year-old entered spring training this season with an opportunity to seize the Rockies' starting second baseman spot following the departure of All-Star, DJ LeMahieu.
McMahon burst onto the scene in Scottsdale, Arizona by batting .424 with 14 RBIs in just under 60 at-bats in the Cactus League. He was the Rockies' spring training MVP and solidified himself as Colorado's starting second baseman.
"You always have to prove people wrong," McMahon said. "It's the big leagues. Someone is always coming for your job. I feel comfortable around all the guys and I feel comfortable being myself around them – so that helps."
The opening month of the season was rough for McMahon. Between becoming accustomed to everyday life in the majors and dealing with a brief stint on the injured list with an elbow strain, his 2019 season started off on a bit of a sour note.
That said, the California kid has improved substantially as the season has progressed – especially in the second half of the season. McMahon's 27 RBIs lead the team since the All-Star Game, and he's batting .295 (33-for-112) during that span.
While his production has been steady, McMahon attributes his recent success to becoming more comfortable in the batter's box and understanding how to approach big-league pitching.
"I have done a better job of getting my swing off the way I want to and slowing the game down," McMahon said. "I feel like I have found a way to make adjustments pretty quickly."
Pitch recognition and the ability to alter his swing during at-bats has helped McMahon tremendously. The youngster has worked closely with Rockies' leadoff man Charlie Blackmon to put together a better approach when stepping into the batter's box.
"Charlie is probably the best at it," McMahon said. "You see him change his swing based on who he is facing. I am trying to get on that level, talking to him a lot. He's helped me."
The power stroke has been McMahon's specialty as of late. He's crushed crucial home runs in three consecutive games that have helped solidify recent victories for Colorado.
McMahon ripped a game-tying, three-run home run in the Rockies' series finale versus the Arizona Diamondbacks in a pinch-hit situation and followed it up by smacking a decisive two-run home run in Colorado's series opener versus Miami Friday.
Pinch hit. First pitch. Game-tying homer.

We call him #BigMac 🍔 for a reason! pic.twitter.com/LZ60EFxwl1

— Colorado Rockies (@Rockies) August 14, 2019
Who ordered a #BigMac 🍔? pic.twitter.com/5upnXS1n5G

— Colorado Rockies (@Rockies) August 17, 2019
McMahon blasted two more home runs in Colorado's 11-4 victory versus the Marlins, extending his home run hitting streak to three games. Saturday's performance was the third multi-home run game of McMahon's career.
"It always feels good to hit a homer," McMahon said. "It's felt good to come through."
Three games, three homers.

This one comes with a side of taco's 🌮 pic.twitter.com/xcehUF6yYU

— Colorado Rockies (@Rockies) August 18, 2019
McMahon's has a knack for hitting home runs in pivotal moments. Of the 22 longballs McMahon has hit in his career, more than half have either tied the game or given the Rockies a lead.
"I have always thought of myself as a run producer," McMahon said. "That's something that I take pride in."
Although McMahon has been a key contributor in the home run department, he has overhauled his game in 2019, displaying an ability to hit for both contact and power while also honing in on situational hitting.
"When nobody is on I will take some bigger swings and try to do a little bit more damage," McMahon said. "When you get in those situations when you got to get a guy in, you shorten up and battle your ass off. It's you versus the pitcher so just try and beat him."
Skipper Bud Black has noticed a progression in McMahon's game this season and has been impressed with his maturation on the diamond.
"I think Mac is feeling more comfortable as the season has progressed," Black said. "He's playing great defense. Knowing he's in the lineup, I think there is comfort in that. He's been playing relaxed, yet focused and intense. His swings are improving as well. He's been very solid."
McMahon was one of the many young players the Rockies hurled into the fire in 2019 and his performance in the second half of the season should erect hope within fans and the organization about the future of Colorado's infield – paired with Nolan Arenado and Trevor Story.