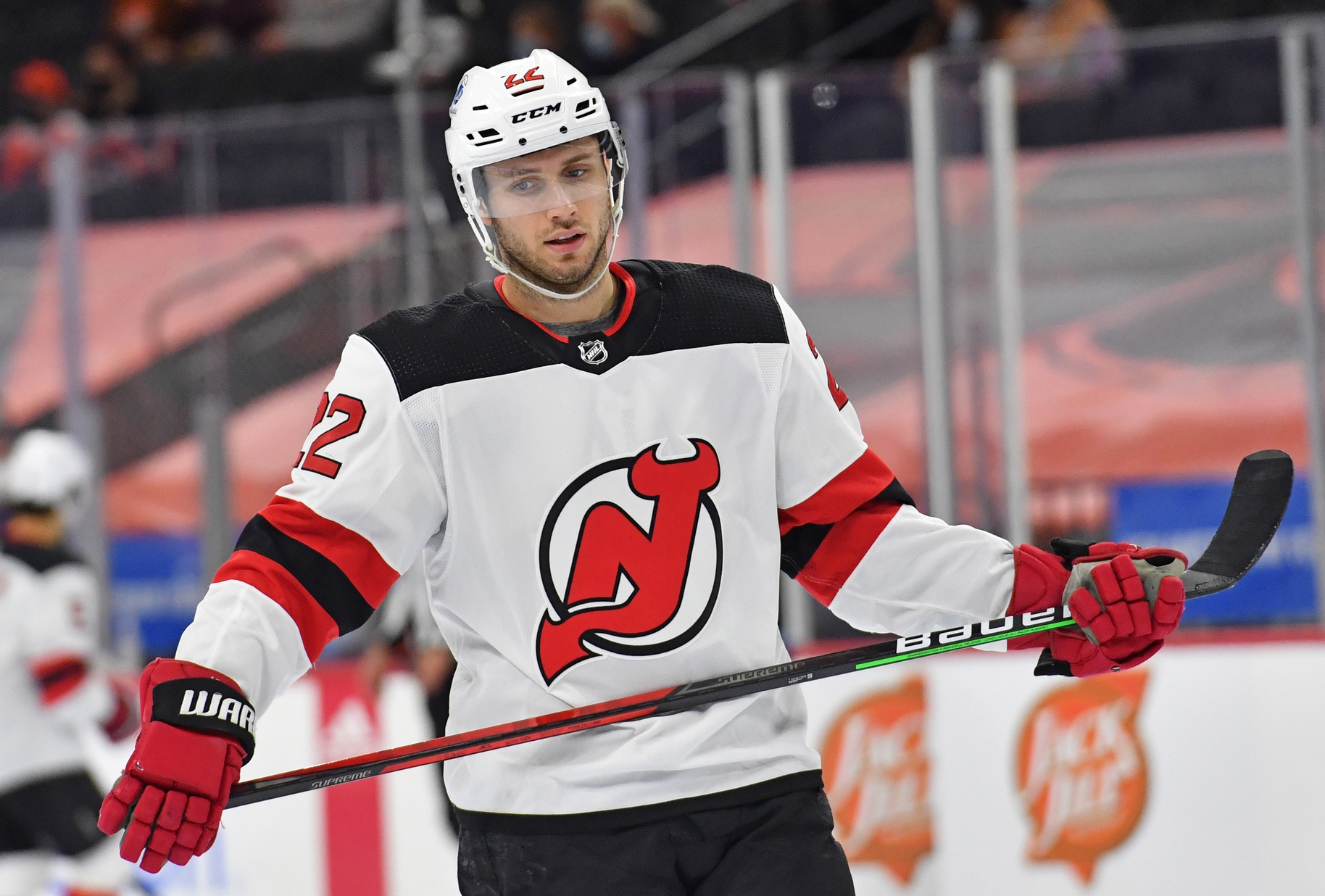 The Avalanche announced Monday the signing of defenseman Ryan Murray to a one-year deal for the 2021-22 season. Murray, 27, is set to earn $2 million according to Mike Chambers of The Denver Post.
Murray recorded 14 assists in 48 games with the New Jersey Devils in 2021, logging 18:46 per game. He also played a prominent role on the penalty kill — something that will likely happen with the Avalanche as well.
Listen to "Depth Chart" on Spreaker.
Drafted No. 2 overall by the Columbus Blue Jackets in 2012, Murray spent seven of his eight seasons with Columbus before being traded to New Jersey last year.
"Ryan is an effective two-way defenseman who can provide minutes and added puck movement to our back line," Avs general manager Joe Sakic said in a statement. "We like the experience he brings to our locker room, and we're excited to see him fit in with our group."
Murray has 15 goals and 124 points in 395 games. He also has three points in 20 playoff games.
The 6-foot-1, 206-pound defenseman set career highs in 2018-19 in points (29), assists (28) and was a plus-20. He appeared in all 82 games that season.
Murray was one of the targets Aarif Deen wrote about earlier on Monday. CLICK HERE to see the other moves Sakic could make with the remaining $3 million in cap space.
__
Aarif Deen is our Colorado Avalanche beat reporter. He covers Avs games live from Ball Arena and attends practices, media availabilities and other events pertaining to the Avs on the daily beat. He is also a co-host of Hockey Mountain High: Your go-to Avalanche podcast. Deen joined Mile High Sports upon completion of his bachelor's degree in journalism and master's in business administration from the University of Michigan – Dearborn. Before Mile High Sports, Deen worked for the Michigan Wolverines Athletics Department as the assistant sports information director.
Follow him on Twitter @runwriteAarif