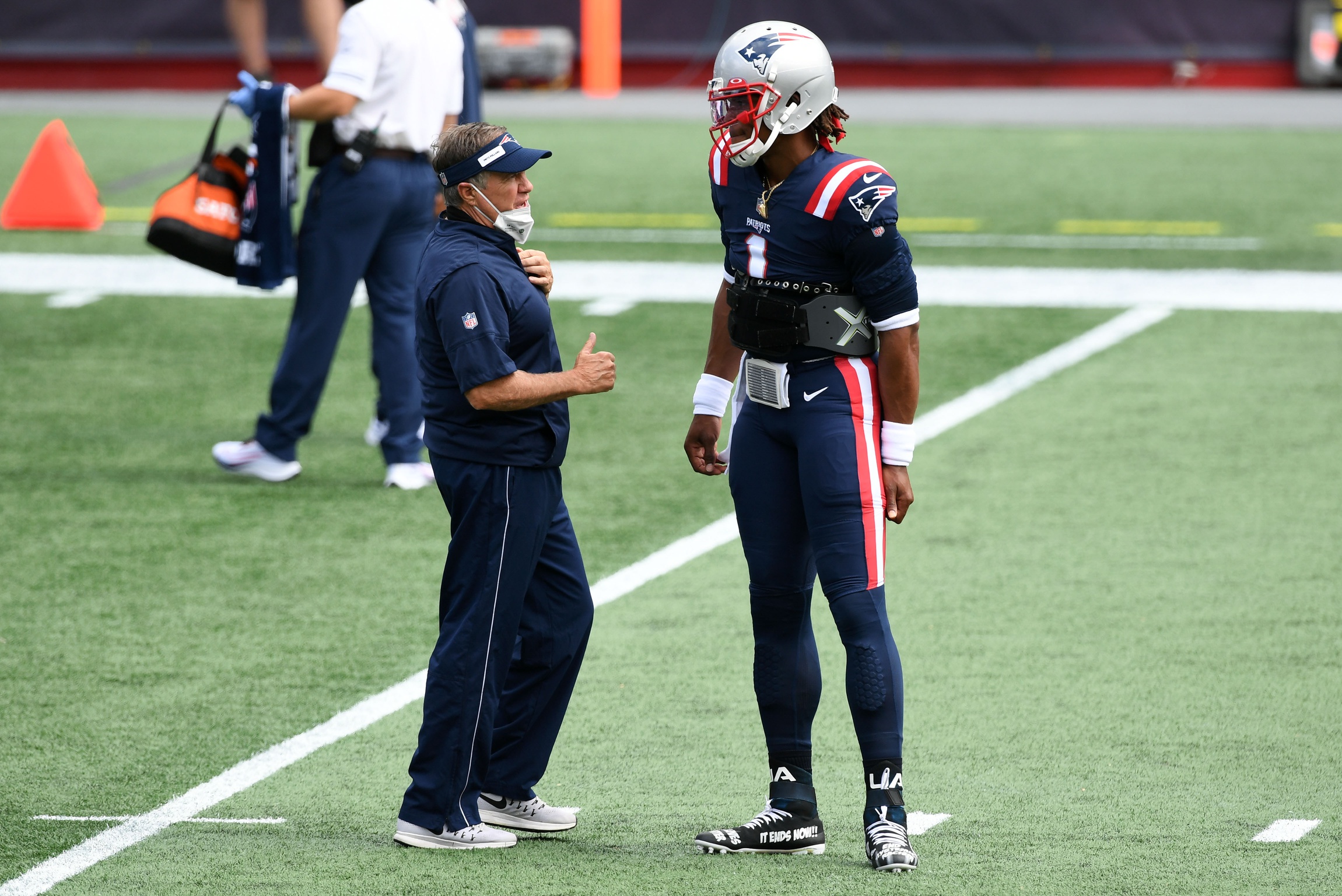 "We've got a real chance to have a competitive advantage if we can all follow the protocols and the procedures and do right by wearing a mask and six-foot distancing and everybody wears the tracking device when they're at the facilities, all of that kind of stuff."
 – Denver Broncos president and CEO Joe Ellis, August 1, 2020
Well, Joe, it was a good thought.
Perhaps naively, perhaps wisely – but absolutely responsibly and justifiably – the Broncos president and CEO Joe Ellis believed that following the rules when it comes to all things COVID-19, would benefit his team. Any team really. In fact, Ellis' belief is one that makes sense to everyone, especially elite athletes whose livelihood is dependent on winning: Follow the rules and have a better chance to win.
Pretty simple, right? For any competitive person, that concept resonates. Full health is any team's best shot to win. Having players sidelined – stars, contributors or also-rans – makes the challenge of winning a game greater than a full roster. Forget about the ailment – broken bones, concussions or positive COVID-19 test results – they all hurt. Full strength is the best way to enter any game. When an athlete suffers an injury in any sport, player, team and training staff work all week toward being healthy for gametime. When it's time to play, the athlete is either ready or not. And the game takes place, on time, either way.
It's safe to say, now that we're into our 10th month of 2020, that COVID-19 is a little different than your garden variety sprained ankle or pulled muscle.
But when it comes to the NFL, should it be?
Let's ask this question a different way: If Joe Flacco had come down with the Rona, would the Jets game this Sunday have been postponed?
Or this way: If, oh, let's say Brett Rypien would have tested positive, would the Broncos-Patriots game have been moved from Sunday to Monday?
Timeout: Before you assume the point here is to minimize the severity of COVID-19 or its impact on the NFL, stop. That's not it. It is, however, to suggest that the NFL might care more about star players, marquee franchises or ratings than it does the health of its most important assets.
And Cam Newton and the Patriots are great assets.
"Rog.…Kraft here. Thoughts on slapping a 'ppd 'til Monday' on this game? You know, if Cam tests negative two straight days he's good. But, as you know, we're running out of days…"
Nobody (moi?) is suggesting this call actually took place, but, you know, hypothetically, if it did, would you be surprised?
The Patriots? The team that made "gate" a part of pro football's lexicon? Gaining an unfair competitive advantage with little consequence from the league? Nevvvverrrr.
Like most things COVID, the health – or unhealth – of Patriots quarterback Cam Newton makes little sense. Despite a positive test, Newton is allegedly asymptomatic. And in such cases, if there are two negative tests, on two-consecutive days to follow, then the asymptomatic athlete is cleared to play. Reportedly, Newton was asymptomatic on Monday, but it's unclear if he's produced two consecutive negative tests.
(You following this?)
Wouldn't it seem reasonable that the Broncos (and gamblers everywhere) just get the true scoop on Newton's health? Maybe HIPPA says talking about someone's medical condition is a no-no, but please, this is the NFL where silence and secrecy scream suspicion instead of safety.
And while it would be irresponsible to claim that Newton, or any of the Patriots for that matter, were acting in an "un-safe" manner, the NFL could send a major message to its players if it so chose: Sick or not, the show must go on.
You and your teammates want to play (and win) on Sunday? Then stay inside, bathe in hand sanitizer and wear six masks. And if even that doesn't work, tough break, the risks are just too great.
Play on, Roger. Play on.
"Why are we getting punished when we did nothing wrong (?) Pats go on a bye next week and we are stuck on a short week playing the dolphins," Broncos defensive tackle Shelby Harris posted on Twitter following the league's announcement that the Broncos game would be played on Monday night.
Upon further review, Harris has a legitimate gripe. Even if Newton or cornerback Stephon Gilmore (who also tested positive) played it as safe as humanly possible, that's just tough luck. Is it really any different than a freak injury or catching some sort of stomach bug an hour before kickoff? No games have ever been postponed for those reasons.
Joe Ellis had it right. If a team and its players take the threat of COVID seriously, perhaps they shouldn't be rewarded, but they certainly shouldn't be punished because another team didn't. In theory, being safe could (should) even serve as a competitive advantage.
But this weekend, the battered and beaten – but safe – Broncos won't be playing. They'll have to wait until Monday night, which allows Cam Newton one more shot at another negative test.
Safe or Suspect? IBM, you make the call.