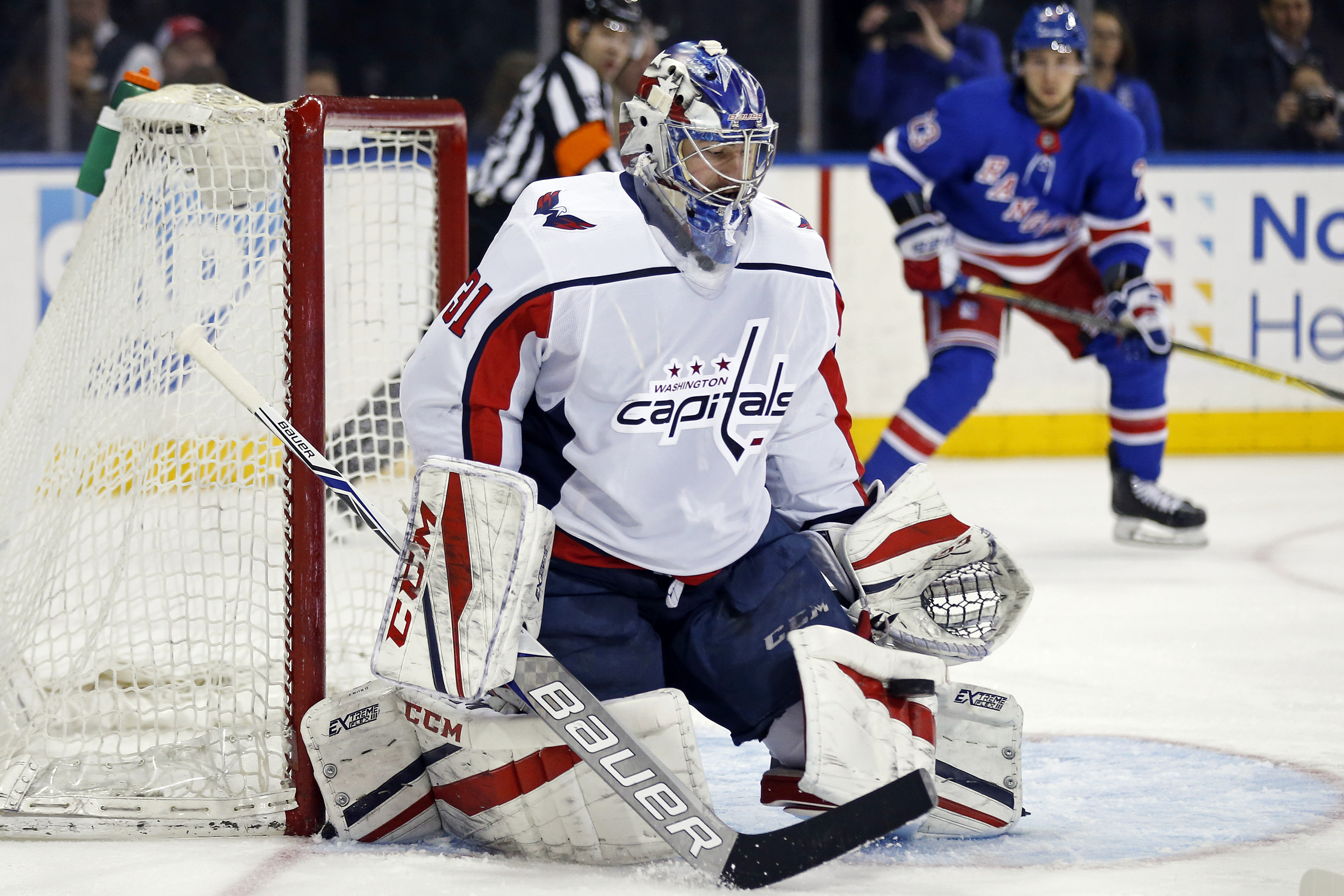 For the second time in seven years, the Colorado Avalanche have acquired a netminder from the Washington Capitals to shore up their goaltending.
On Friday afternoon, just a few hours before the NHL Entry Draft was scheduled to begin, Joe Sakic got creative, sending the Avs second round pick this year (47th overall) to the Washington Capitals for goaltender Philipp Grubauer and defenseman Brooks Orpik. Grubauer had been rumored to be on the trade block, but the ask was expected to be a first round pick. The Avalanche, with their excess cap space, had the ability to take on the contract of Brooks Orpik, which helped lower the price to acquire Grubauer. The Avalanche will try to move Orpik, and if they are unable too, will buy him out.
Grubauer, who turns 27 in November, is coming off his best season in the NHL. The Capitals starting goaltender Brayden Holtby did not have his usual fantastic regular season, so the Caps were forced to rely on Grubauer more. He played in 35 games this past season, 11 more than he had played in any previous season, and his solid play helped propel the Capitals to first in their division. While Grubauer has never had a full season as an NHL starter, he has a career quality start percentage of .620. The Avs current starter, Semyon Varlamov, has a career quality start percentage of .560.
While Varlamov is coming off his best statistical year since 2013-14, he once again dealt with multiple injuries, and with only one year left on his current contract, the Avalanche needed to look for someone who could not only split starts next season, but take over if the team decides to move on from the 30 year old Russian. Grubauer, a native of Germany, was hoping to get moved to a team where he could be the starting goaltender. While he may not get that next season, the restricted free agent appears in line to be the teams starter for years to come. On Friday night, Joe Sakic said he believes a contract with Grubauer will be completed in the next few days.
With Varlamov, Grubauer, and the other newcomer Pavel Francouz, the Avs appear set in net heading into the 2018-19 season, and can now focus on shoring up other areas of the organization this summer if they choose too.