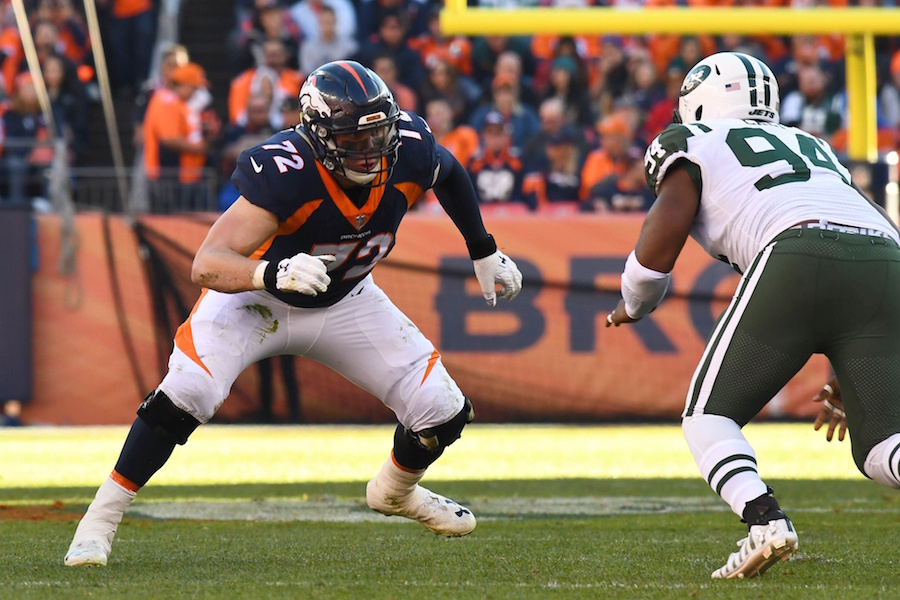 When asked if there was one big thing the offense had to work out, offensive coordinator Rich Scangarello was blunt, "I don't care who you are on offense and how prolific it looks like you're scoring, there are always things to work on. Right now, yeah, the penalties are killing us and those are things that need to be cleaned up. We understand, we're working on it and we're going to get it right."
This season, the Broncos have been the 14th-most penalized team, have accumulated the 16th-most penalty yards, and have had the 4th-most offensive holding penalties enforced.
It's no secret that Garett Bolles is the primary reason why the Broncos have had so many penalties. When asked if it's harder calling plays when a player is struggling so severely, like Bolles, Scangarello said, "It's a combination of things. Obviously, if a player is stuggling or let's say they're going against a great player, it's your job as a play-caller to help that person be the best he can be. The whole goal is to put all your players in a position where they can be successful in this league.
"Yeah, it's unfortunate what has happened and the plays and how they played out," Scangarello continued. "[The holding penalties] were ill-timed and what not, but in the end, he knows he's got to play better, we know we've got to coach him better and we'll get it fixed."
While Bolles fortunately won't have to face Khalil Mack again this season, things aren't getting much easier as he will be going against Preston Smith and Za'Darius Smith, who have been the league's best pass-rushing duo through two weeks.
To prepare Bolles for his matchup, Scangarello's advice was simple, "[I told him to] be confident and not to lose that. Just go be a player and honestly, don't listen to that noise. Work on your craft, get better at the things that you have to get better at — and him and [Offensive Line Coach] Mike [Munchak] on that since day one. He's done a lot of good things, too. I've seen improvement in him as a player, but he played a really good play. Sometimes he tries to finish and gets a little out of control and we have to rectify that. He knows than and we know that. That's our job to help him do that."
The Denver Broncos (0-2) will play the Green Bay Packers (2-0) at Lambeau Field on Sep. 22nd at 11:00 a.m. MDT.