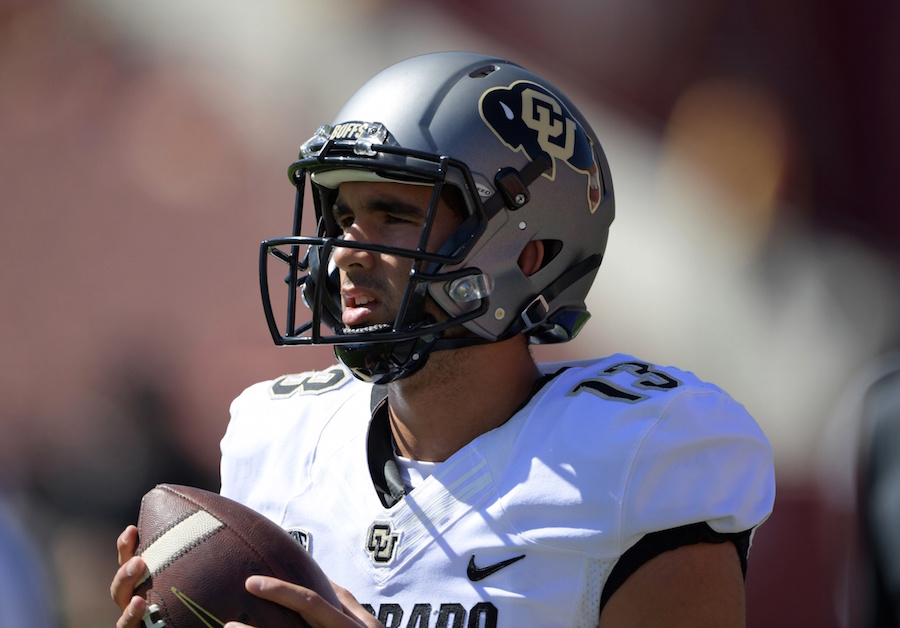 Perhaps the best quarterback in the history of the University of Colorado, Sefo Liufau hasn't exactly felt the love in the months leading up to the NFL Draft. He has heard his detractors, but isn't letting their opinions break his focus.
"I think, for a long time now, I've kind of listened to analysts and people who think they're analysts have said," Liufau told Nate Lundy and Mat Smith during Mornings at 5280′. "I haven't really focused on what they have been saying lately. I think he biggest thing is honing on your craft and doing your best to always improve, because there's always something that everyone can work on."
With all the Buffs' records he set in Boulder, Liufau doesn't have anything left to prove at the college level. Now, from his college performances, to the Senior Bowl, to the combine, to his workouts with teams, he is hoping he has done enough to convince one team to call his name this weekend at the 2017 NFL Draft.
"I'm just trying to focus on myself and just hope that a team, some team out there, falls in love with me, which is the most important thing; because you just need one team to fall in love with you to get your shot," he said.
There has been a dialogue between Liufau and several NFL teams. If who has shown the most interest thus far is any indication, there may be some swashbuckling in the quarterback's future.
"There's definitely a couple teams, one being Oakland, another one being Tampa Bay. Those two teams have shown the most interest," he said. "I seemed to have gained a little bit of interest when I went to the regional workout with the Seahawks this past week. There's definitely some places that have shown some interest, like those teams; and it kind of makes me excited, but you also have to stay grounded and hope that one of those teams or someone else actually picks you up and gives you a shot."
Listen to the full interview with Sefo Liufau, including his thoughts on teammate Chidobe Awuzie and reflecting on the impact he and his teammates had in CU's turnaround, in the podcast below.
Catch Mornings at 5280′ with Nate Lundy and Shawn Drotar every weekday from 7a-9a on Mile High Sports AM 1340 | FM 104.7 or stream live any time for the best local coverage of Colorado sports from Denver's biggest sports talk lineup.