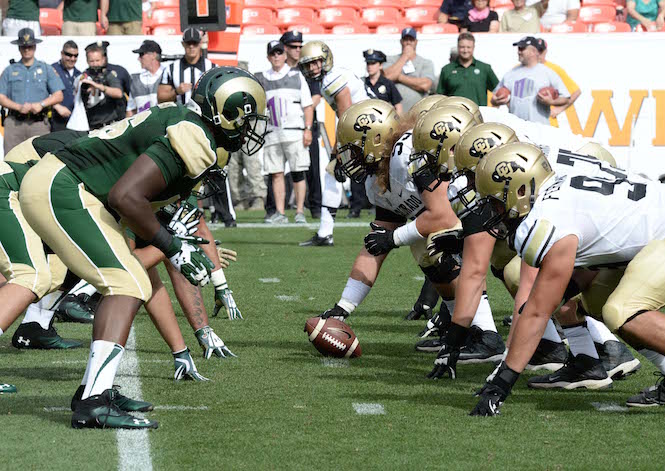 Selecting the best of the best in college football in Colorado
As Mile High Sports Magazine celebrates its annual college football preview issue, this year featuring two local wide receivers on the Biletnikoff Award watch list, Rashard Higgins of Colorado State and Nelson Spruce of Colorado, the debate will rage as to which of these standouts is the best in the state.
It got us to thinking just who might be the best at each position, not just this year, but of all time. Thus, throughout the month of August, we're leaving it up to you the readers to help us determine who are the best Colorado (the entire state, not just the University of variety) college football players of all time at each position.
Consider it the "All-Centennial State College Football Team." And it will be selected by you, the fans.
---
Quarterback
It all starts with the quarterback. At every level of football, since the invention of the forward pass, the quarterback has been the man who bears the biggest burden of success or failure of a team. Colorado universities have seen plenty of success through the years, all thanks to these stellar quarterbacks. It's no coincidence that these schools' best years were when these guys were at the helm. But which is the best of all time? Submit your vote below!
---
---