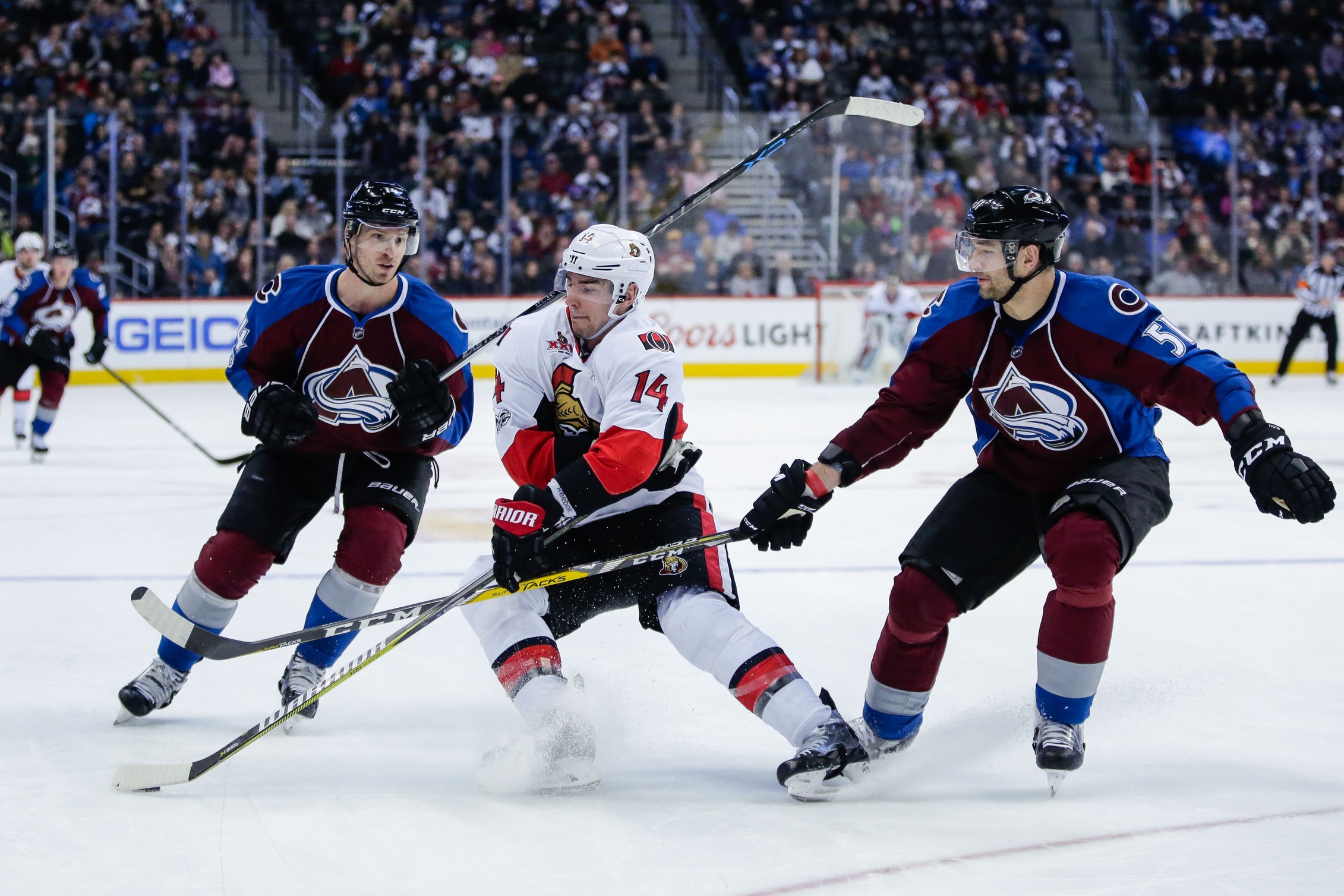 The Colorado Avalanche had hoped to earn its first three-game winning streak of the season, but Ottawa quickly snuffed out that flame with a high-scoring second period as the Senators won, 4-2.
If there is a silver lining, it's that forward Sven Andrighetto scored his first goal in a Colorado Avalanche uniform with 11 seconds left in the game. But to Andrighetto, it paled in comparison to the outcome of the matchup.
"The goal is not that important after we lose a game like that," Andrighetto said. "It's ten seconds to go, so it didn't matter really."
From the start, the Avalanche couldn't keep up with the Senators' high-paced offense, yet it was able to put itself on the board first with a goal from Matt Nieto nearly 10 minutes into play. But the Avs' luck drastically changed in the second period, as the Senators stormed back with three quick scores in eight minutes.
"We didn't support each other like we should have or like we did in the first period. Just keep it simple, work hard," Andrighetto said. "We couldn't manage to get more shots on them."
From there on out, Ottawa's defense was ruthless–as it has been all season long.
"They did a real good job," head coach Jared Bednar said. "You've got to give them, they do a real good job. That's their MO….For me, I don't think we had enough guys tugging on the rope tonight. We had a slow start, and then we worked our way back into the game and had some opportunities to finish out the first period, drew some penalties, got a little more dangerous, and then we weren't able to sustain through the second, especially."
With the loss, the Avalanche drops to 19-45-3 on the season, as the Senators improve to 39-22-6. The Avs head next to Arizona on Monday, March 13. The game will be broadcast on Altitude with puck drop at 8 p.m.