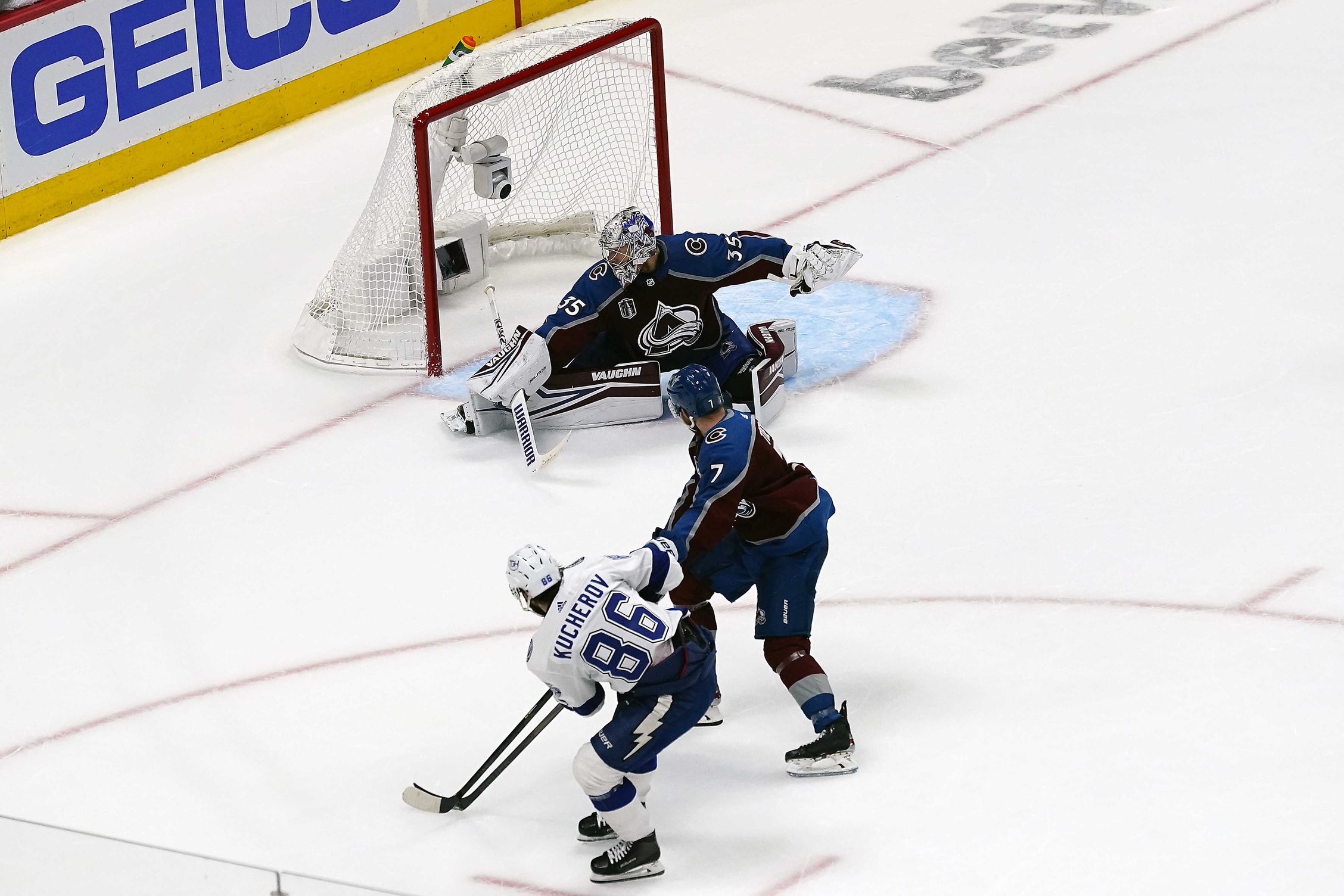 Ondrej Palat scored the go-ahead goal with 6:22 left in regulation to give the Tampa Bay Lightning a 3-2 lead over the Avalanche on Friday.
Colorado had an opportunity to close out the series at home but was unable to get the game to overtime. The Avs trailed 1-0 and 2-1 and fought back both teams before Palat's goal helped them stave off elimination.
They have a 3-2 series lead with another chance to win the Stanley Cup in Game 6 at Amalie Arena on Sunday night.
"In different buildings it's a little bit different environment than you are used to," defenseman Devon Toews said. "We've done a good job of adapting to each situation that's put in front of us. We'll adapt and get ready for Game 6."
The Avalanche were 0-for-2 on the power play and killed off 3-of-4 Tampa Bay opportunities. The lone power-play goal was scored by Nikita Kucherov on a lengthy 4-on-3 advantage.
With the teams already playing 4-on-4, defenseman Cale Makar was called for a trip behind the play. Tampa gained a 2-1 lead off that goal but the Avs once again bounced back early in the third period to knot things up at 2-2.
Makar tallied Colorado's second goal and assisted on the first from Valeri Nichushkin. He climbed to 29 points in 19 games, leading the Avs in points.
Andrei Vasilevskiy continued his strong play in elimination games. The Lightning have played four games while on the brink of elimination over the past three years and Vasilevskiy has won every one. He has a .941 save percentage in those games and a 1.75 goals-against average.
Vasilevskiy made 35 saves on Friday, outplaying Darcy Kuemper on the other end who stopped 26-of-29.
__
Aarif Deen is our Colorado Avalanche beat reporter. He covers Avs games live from Ball Arena and attends practices, media availabilities and other events pertaining to the Avs on the daily beat. He is also a co-host of Hockey Mountain High: Your go-to Avalanche Podcast. Deen joined Mile High Sports upon completion of his bachelor's degree in journalism and master's in business administration from the University of Michigan – Dearborn. Before Mile High Sports, Deen worked for the Michigan Wolverines Athletics Department as the assistant sports information director.