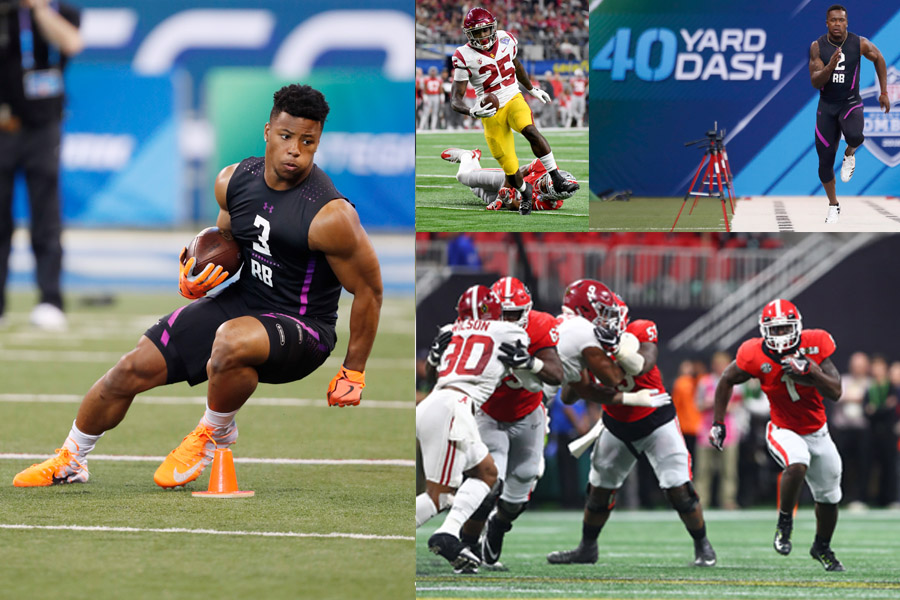 The Denver Broncos released running back C.J. Anderson on Monday after five years with the team, opening up a spot in Denver potentially for a young prospect to thrive in.
Certainly, the Broncos will have options in the NFL draft, with this being one of the deeper drafts at the position, according to many analysts. Discussing some of the many prospects at running back in the NFL Draft is Broncos Blitz podcast host Ronnie K.
Many high-profile prospects will remain on the board, long after projected top-five pick Saquon Barkley is gone. Sony Michel, Nick Chubb, Derrius Guice, Kalen Ballage, Kerryon Johnson and Ronald Jones round out a talented class of running backs that Denver should have their eye on, all expected to be selected before the end of the fourth round.
Will the Broncos go running back at No. 5? What other later options could Denver pursue? All questions answered on the latest edition of the Broncos Blitz podcast.
Click here to listen to the full Broncos Blitz podcast with Ronnie K, including what he had to say about Anderson's highlight of his career in Denver and more, or listen to the podcast below.
Click here to listen to past episodes of the Broncos Blitz podcast and access the Broncos Blitz archived vault.