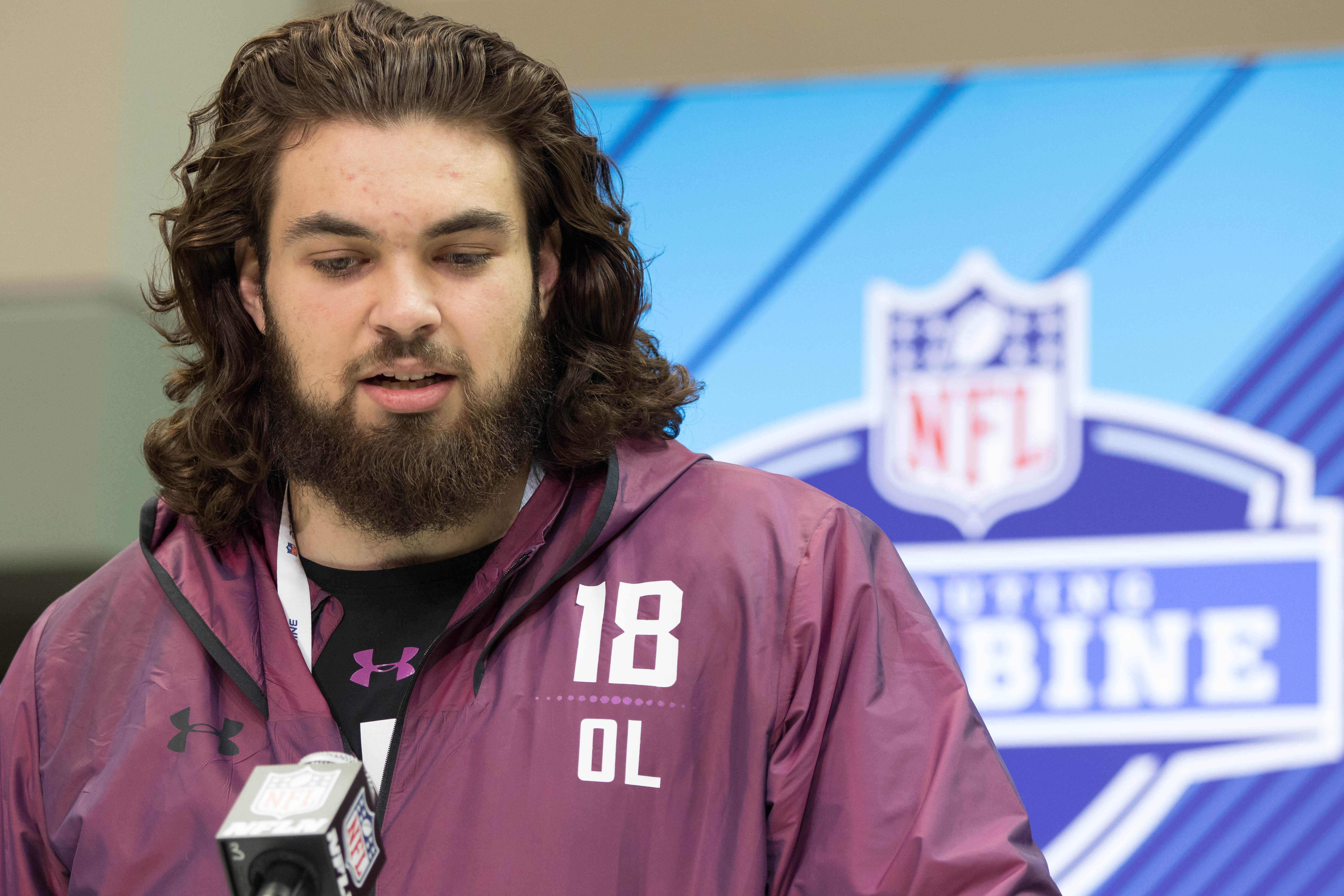 The night of the NFL Draft is always a whirlwind for so many young prospects. These young men have poured their hearts and souls out for over a decade just to hear their names called during the draft as to signify a dream being realized.
For Sam Jones, the offensive lineman who the Broncos' selected in the sixth-round hailing from Arizona State University, that whirlwind started a day earlier at a Shanahan's steakhouse according to Mike Klis of 9news.
Jones, on that fateful day at a steakhouse that emboldens the name of a once great Bronco's head coach, was sat just a couple tables away from one of the 32 men that could make or break his dream. That man was John Elway.
"I went there trying to get my mind off things and, sure enough, I see John Elway sitting like three tables away,'' Jones explained in an interview with 9News. "I'm thinking, well, do I go over and say something or not? It looked like he was done.''
Jones then proceeded to text his trainer, Matt McChesney who played in the NFL himself, about what to do and he was answered with a very simple, "go introduce yourself."
For Jones, who is originally from Highlands Ranch and went to Thunder Ridge High School which is just about 30 minutes outside of Denver, walking up to Elway less than 24 hours before the start of the NFL Draft in which he is hoping to be selected, must have been a daunting task considering that Elway is essentially the godfather of football in Colorado.
"It was kind of awkward. I didn't know exactly what to say,'' Jones explained in the same interview with 9news. "I just introduced myself and told him, 'Good luck on a big weekend and I'd love to be a Bronco.' And he said, 'we'll see if we can make it happen.'''
Well, on the third day of the NFL Draft and in the sixth round, Elway selected Jones as pick number 183 cathartically bringing those fateful four days full circle.
"I wish I had words to describe what I'm feeling right now,'' Jones said in a conference call with the Denver media by way of 9news. "It's a childhood dream come true. It's just incredible.''