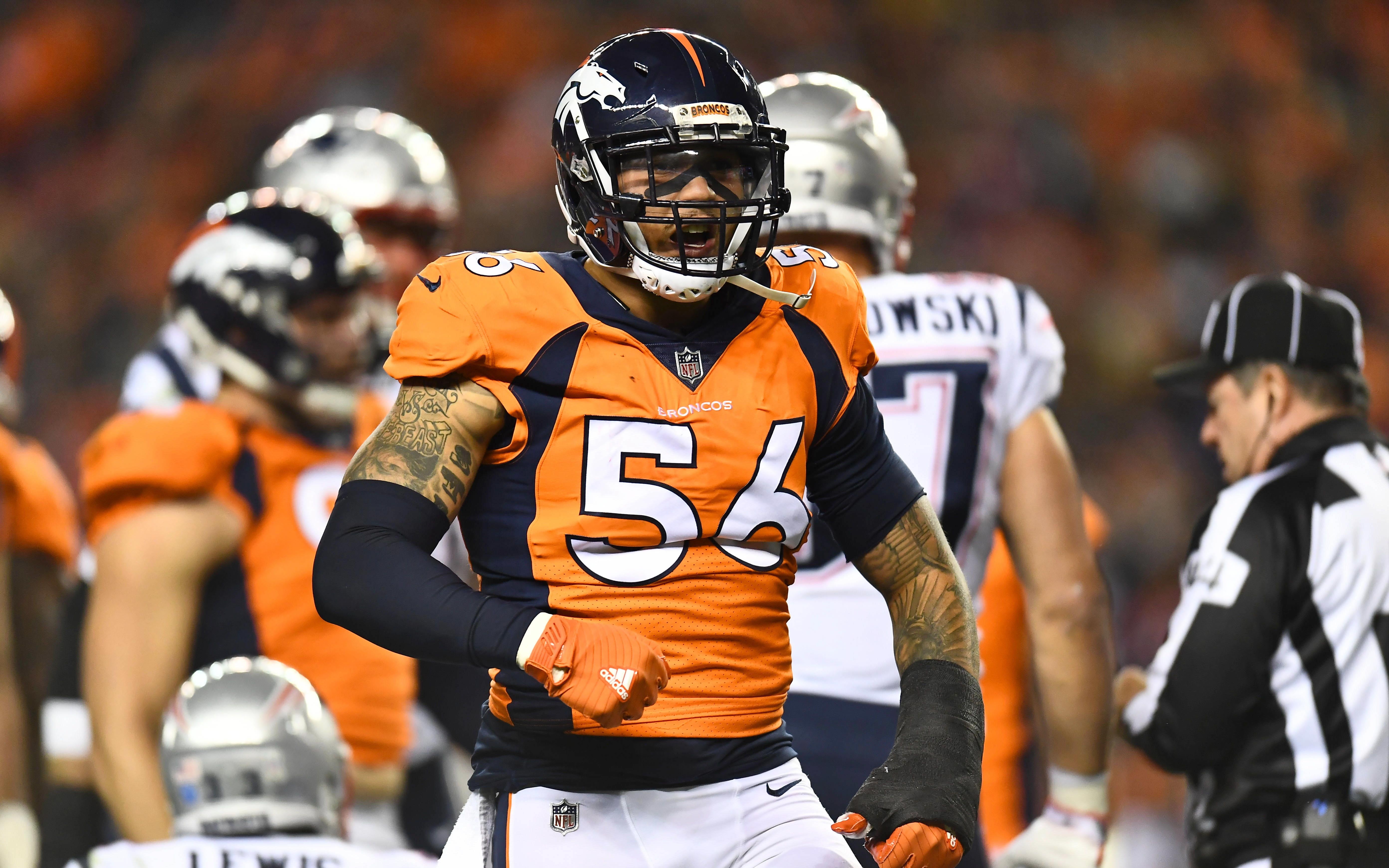 Shane Ray is having a really rough go of it lately.
The former first round pick has yet to live up to his billing as a top-tier pass rusher in the NFL, and part of the reason is his inability to stay healthy. Ray's wrist, specifically, has hindered his play and now he's set to have a third surgery on that wrist, which will cause him to miss 3 months, including the first 2-3 games of the season.
Broncos OLB Shane Ray will have surgery on his left wrist Thursday, per source. Hope for now is he only misses 2 or 3 games of regular season. But hard to say until surgeon gets in there and assesses. Maybe he'll return sooner than expected. #9sports

— Mike Klis (@MikeKlis) June 11, 2018
Sitting out 2-3 games, though, is the minimum, in all likelihood.
Why? Last time Ray had a wrist surgery, he wasn't able to work out like he normally does. That resulted in the outside linebacker losing nearly 20 pounds, dropping from 242 to a mere 225 pounds, the weight he played at in 2017.
Losing that much upper body strength — because he's unable to work out like normal — is a big blow to a guy who must use his arms to gain leverage, knock down offensive linemen's hands and ultimately pull down a quarterback for sacks.
After sitting out the first six games of the 2017 season, Ray came back underweight and he underperformed, totaling a mere 10 tackles with one sack. It was, without a doubt, the most disappointing season in Ray's career, and now he will be playing in 2018 for a new contract.
So, what does Ray's injury mean for this year's first-round draft pick, Bradley Chubb?
"I know Shane's going to do everything to get back as fast as he can," Chubb said Monday, via denverbroncos.com. "And when he gets back, we're going to definitely need him. If that causes me to step up or … into a certain role, I'll be prepared for it."
Chubb practiced during OTAs mostly with the second team, but he did get some reps with the first team as well. Now, with Ray out to start the season — and maybe longer due to an inability to keep his strength up — Chubb will almost certainly be asked to play more, immediately.
As for Ray, keep an eye on his progress during training camp, because you never know about football players and their ability to recover from injuries these days. He may still surprise everyone and be good to go in September.