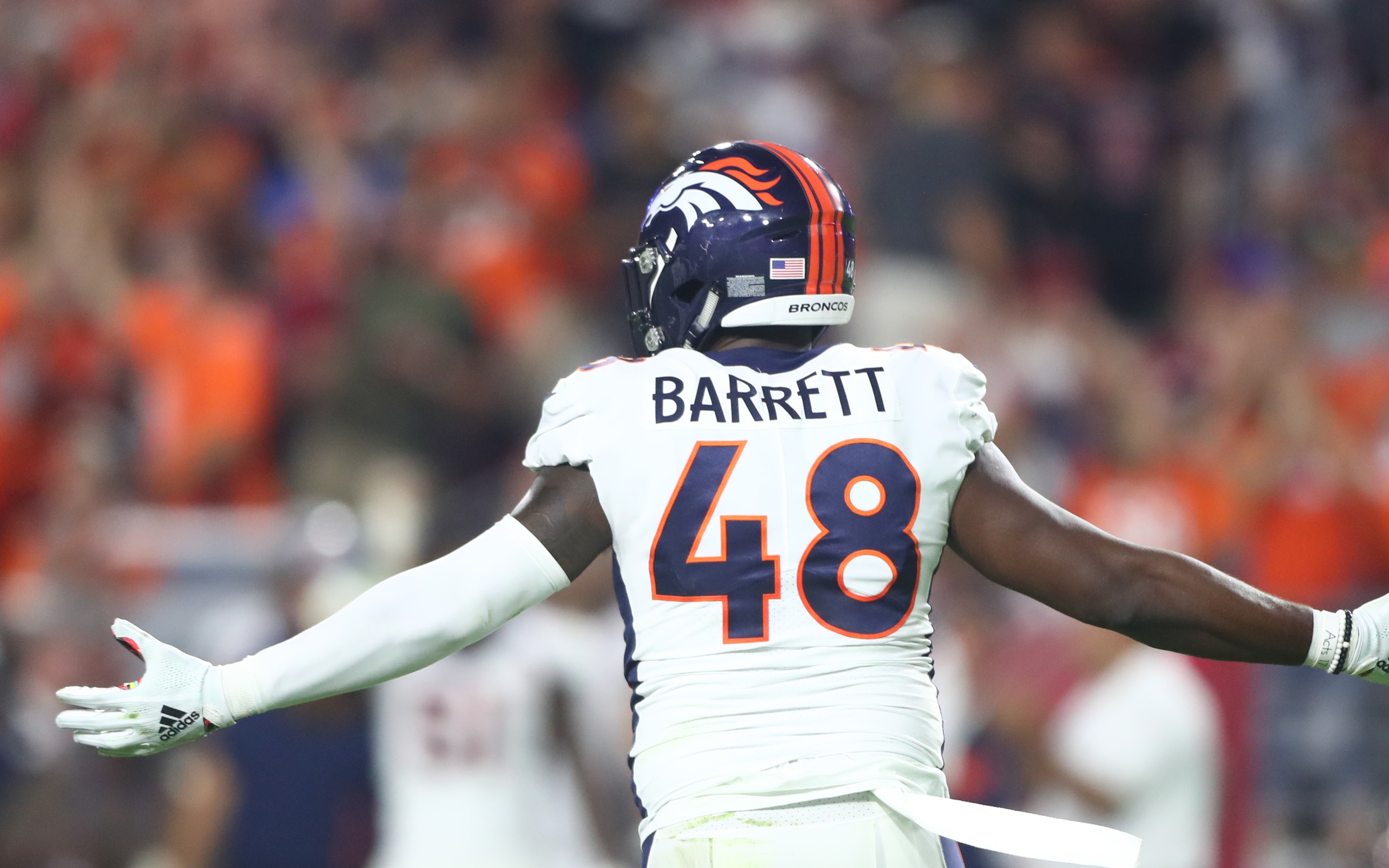 Shaquil Barrett has been one of those special undrafted signings which the Denver Broncos have made many times over the last decade.
Barrett started his college career at Nebraska Omaha, but the college ended their football program, and he found his way to Colorado State University in Fort Collins. Since his senior season at CSU, where he recorded 12 sacks and 19 tackles for a loss, Barrett's enjoyed a solid career with the Denver Broncos.
2015 was his best season statistically, starting six games and racking up 5.5 sacks while forcing four fumbles. In 2016 he dealt with a hip injury and his numbers suffered. Last year, he bounced back but found himself in a reserve role, behind Shane Ray before being asked to start nine games due to Ray's wrist injury.
And this year, Barrett was again moved back to a backup role — despite being a better player than Ray, and with Bradley Chubb coming to town — and then the former CSU star ran into injury trouble once again, with his hip acting up.
When the Broncos didn't extend Ray last year, the writing was on the wall that they wanted to instead keep Barrett as the edge rusher opposite of Von Miller. Well, not so fast.
"I want to be a starter," Barrett explained on Orange and Blue 760 on Monday. "There's no position for me on the roster…with Von and Chubb right there. You put two and two together and it's looking like that, but you never know what could happen in the future."
Barrett could start in the NFL for many teams, so his desire to do so makes sense. He's a high-energy, tough edge rusher who knows how to put pressure on opposing quarterbacks.
"I would love to be here," Barrett continued. "I would never want to leave Denver. I don't want to leave Denver. But there's a possibility. I've been patient but it looks more realistic day in and day out."
"I want to be back here but it's not looking likely," he finished.
One of the things that makes Denver's defense special is their depth at edge rusher. Von Miller is arguably the greatest pass-rusher in the NFL today. Bradley Chubb is dominant as only a rookie. Then you have Barrett, who's stalwartly done everything and anything asked of him, like filling in for other injured players and playing on special teams. And there's also Ray, who's been often injured and has been labeled by many as a first-round bust.
Losing both Ray and Barrett — which now seems likely — would instantly end that all-important depth for the Broncos. If one of the starters were to be injured, who would fill in?
Jeff Holland has finally gotten some playing time, but he's certainly less proven than Barrett. If Barrett does end up leaving for a starting role on another team, Denver would be smart to search for his replacement either in free agency or the upcoming draft.