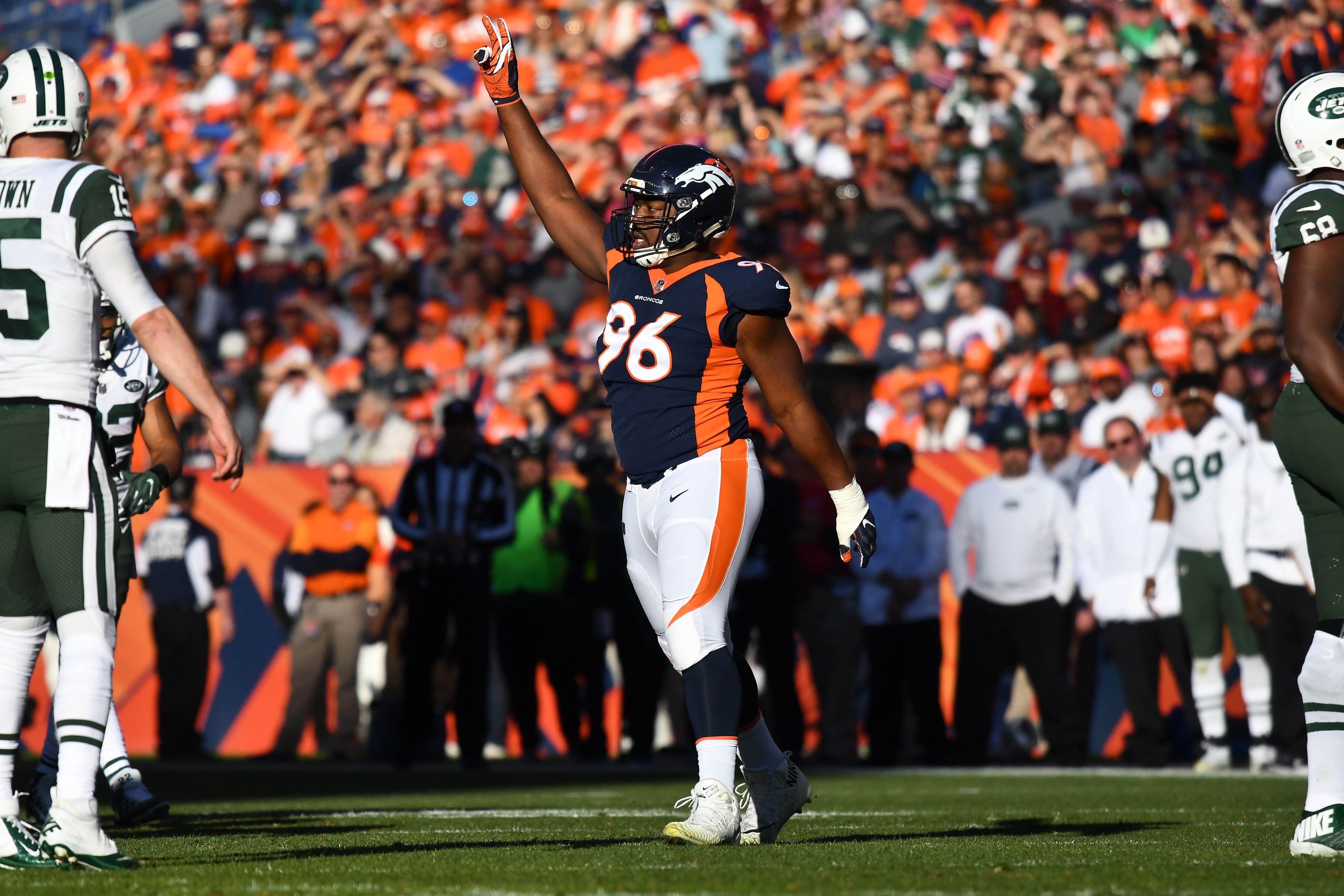 The Denver Broncos may have found a proverbial 'needle in a haystack' when they signed defensive lineman Shelby Harris.
Once cut by the New York Jets and the Dallas Cowboys, the seventh-round draft pick from 2014 has found a home in Denver, and he's thriving. Harris collected another sack for the Broncos — this time, against his former team — in the Broncos' 23-0 win over the Jets at Sports Authority Field at Mile High on Sunday.
In an interview with Les Shapiro of Mile High Sports AM 1340 | FM 104.7 in the Broncos' locker room, Harris says there's was never any 'quit' in the Broncos, even during their eight-game losing streak.
"That's fake fans who don't watch the film," Harris says. "Watch the film and tell us who quit. Please, tell us — ever — who quit. You don't see it. That's why I'm saying it's garbage… That's a garbage claim; I don't see anyone in this (locker) room that's quit all season."
Click here to listen to the full interview with Shelby Harris, including what he had to say about snapping the two-month long losing streak and more, or listen to the podcast below.
Catch Afternoon Drive with Goodman and Shapiro every weekday from 4p-6p on Mile High Sports AM 1340 | FM 104.7 or stream live any time for the best local coverage of Colorado sports from Denver's biggest sports talk lineup. Download the all-new free Mile High Sports Radio mobile app for Apple or Android.