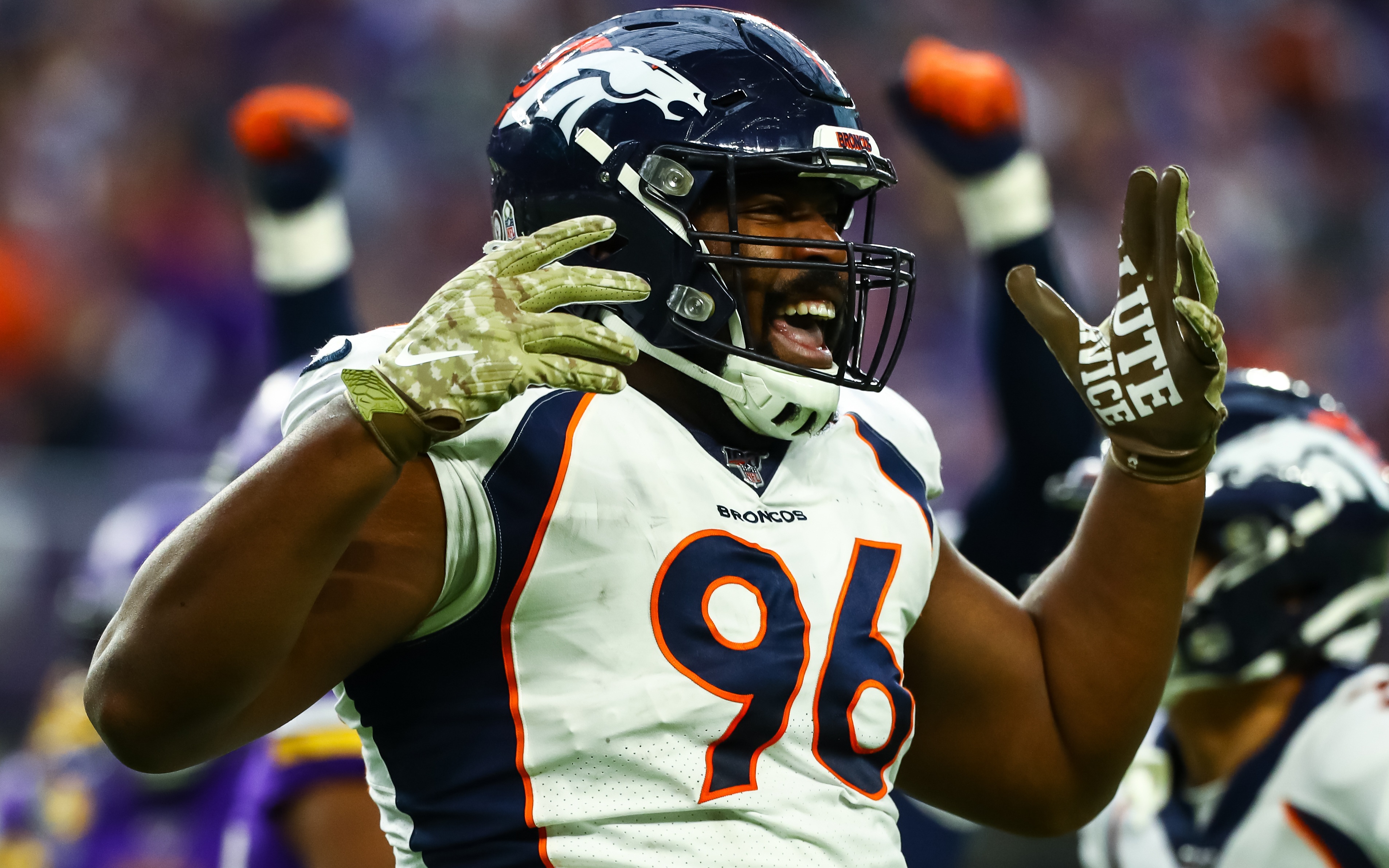 Training camp has undeniable value for young veteran players, which Broncos Country should be familiar with. Of course, the lack of a training camp is one of the most popular scapegoat's for Lock's rookie-year struggles.
However, that importance doesn't care over to veteran players who have already established themselves as starters and stars in the league. Shelby Harris, for example, likely isn't gaining all too much from training camp, despite all it asks of him.
"I hate training camp," Harris said in an interview with CBS Denver's Michael Spencer. "It's just — I hate being away from the kids, I really just hate being away from my family.
"I always wondered, who came up with this idea of training camp? Who thought this was a good idea, to go take people away for a month and just go play football, because they definitely need to re-think that idea."
With that said, Harris understands the necessity of getting in 'football shape' as opposed to just being a great athlete.
"I can understand the idea, because you gotta get in football shape, and the only way you can get in football shape is playing football. The one thing that I would say might need to be tweaked is the offseason program, because guys are always — after the season — working out, getting ready for the season."
Although it's pretty clear that Harris doesn't exactly savor training camp, he did make it clear that he's ready to get back out on the field, upon being asked what aspect of camp he was most excited for.
"I didn't get to finish the season, I missed the last game, so being able to go back and finally hit somebody and play some ball," Harris said. "That's what I'm most excited for."
Another reason for excitement is just how much talent the Denver Broncos have all over this defense, including on the defensive line.
"I'm excited that we got most of our people back," Harris said. "It's something that I've really believed in. I believe in our guys. I think Mike [Purcell]'s gonna have a huge year, I think Dre['Mont Jones]'s gonna have a huge year, I think we're going to be a really impactful defensive line this year."