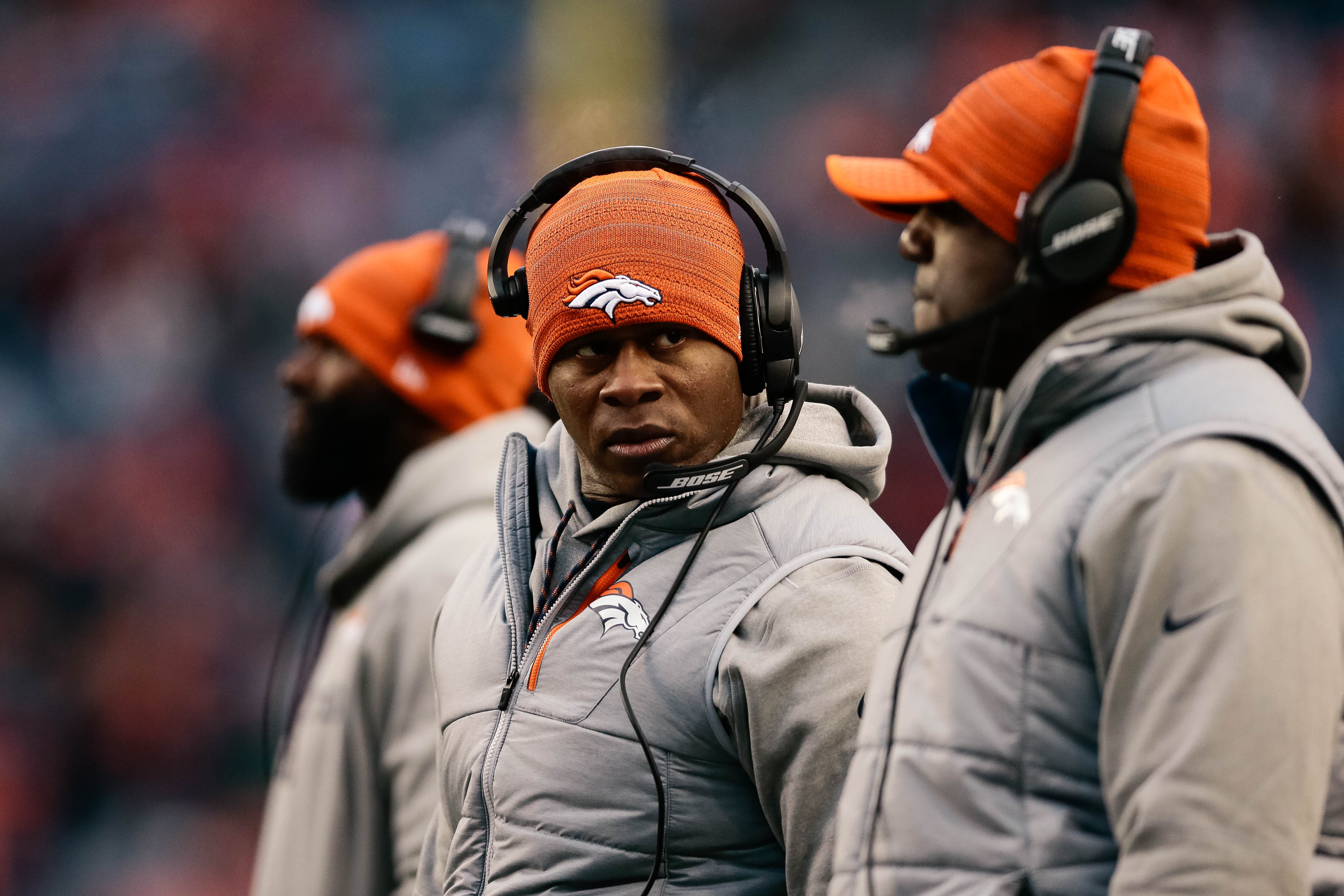 The Denver Broncos coaching staff is feeling the heat and could be coaching some of the final games of the year for Denver if things don't improve.
That seemed to be the message Monday after general manager John Elway and head coach Vance Joseph spoke to the Broncos team affiliated radio station Monday with a theme that everyone is coaching and playing for their football lives.
"Fighting for our lives" mentality going into Thursday, says Elway.

If they're flat against Arizona. I would be stunned if changes aren't made.

— Ronnie Kohrt (@RonnieKRadio) October 15, 2018
Timing is a big deal when it comes to retaining or moving on from coaches in the middle of the season and this could set up for a week where Denver does choose to move on from one of their coordinators — if not head coach — in the event where Denver falls flat against a bad 1-5 Arizona Cardinals team.
Ronnie Kohrt host of the Broncos Blitz podcast discusses the latest comments from Elway and Joseph on the team needing to play better and having their feet held to the fire.
Elway also spoke about a key injury to the offensive line, Kohrt reacts to Elway's comments and discusses the defensive issues at hand after Todd Gurley of the Los Angeles Rams ran for 208 yards on Sunday.
Click here to listen to the full Broncos Blitz podcast with Ronnie Kohrt.
You can follow Ronnie Kohrt on Twitter for more news regarding the Broncos by clicking here and catch up on latest conversations about the Broncos, or listen to the podcast below.
Click here to listen to past episodes of the Broncos Blitz podcast and access the Broncos Blitz archived vault.