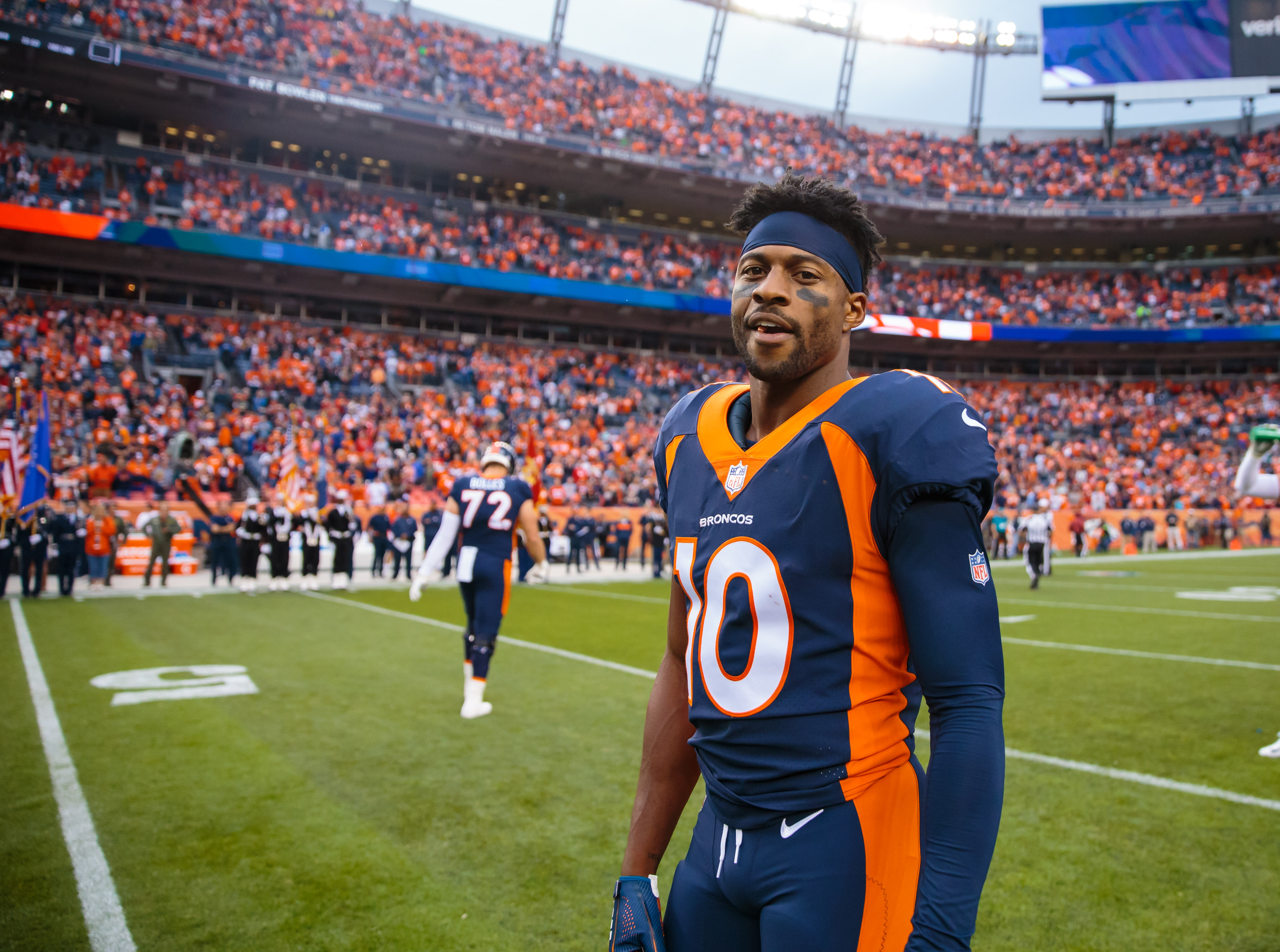 The Denver Broncos season took a turn for the worst after they lost to the Kansas City Chiefs on Thursday Night Football.
The loss dropped Denver's record to 2-5 on the season, which means making the playoffs will be a difficult task moving forward.
Given the status of the season, local media were quick to launch the notion that the Broncos could be open for business on the trading block.
Broncos' President of Football Operations and General Manager  John Elway shot down these rumors, saying:
"We're trying to win football games. So, no one from our side is on the trading block. We're going to try to continue to win football games."
Elway made these comments prior to Denver's latest loss, so it's unknown of the Broncos position has changed.
Thursday's loss was one of the most horrific showings from the Broncos in recent time. Fans headed for the exits midway through the third quarter, and the game was never really competitive aside from an early touchdown by Denver.
Should the Broncos decide to enter the trading pool, they have a few veteran players that could be actioned off to teams with championship aspirations.
Denver could trade Derek Wolfe, Emmanuel Sanders, Chris Harris Jr. and even Von Miller should they want to build for the future.
It's highly unlikely the Broncos trade Miller, but some of the others could be expendable. Sanders has already garnered interest from teams around the league, according to Benjamin Allbright of KOA.
Allbright reports that the San Francisco 49ers, New England Patriots, Green Bay Packers, New Orleans Saints have all shown interest in trading for the veteran wide receiver. Still, the Broncos have told teams he is "not available" at the moment.
This could, of course, change as the October 29 trade deadline looms.
Sanders added some fuel to the fire that he could want out of Denver, given his comments following Thursday's loss.
"I don't even have the answers," Sanders said, following Thursday night's loss. "Obviously, I do know. But I ain't gonna say it. It is what it is. … You know. You know the answers. You watched the same game I watched."
Sander's came off as frustrated, and his body language throughout the game represented that of someone who is not satisfied with their current standing.
Sanders would not fetch much on the open market given he is on an expiring contract, but Denver would likely be looking for a fifth-round draft pick in return for the veteran.
Sanders has racked up 5,361 yards and 28 touchdowns while wearing the orange and blue. When healthy, Sanders is a solid No. 1 option, but injuries have limited him in each of the past two seasons.
If the Broncos do end up trading away some of their players, expect Sanders to be one of the first to go.