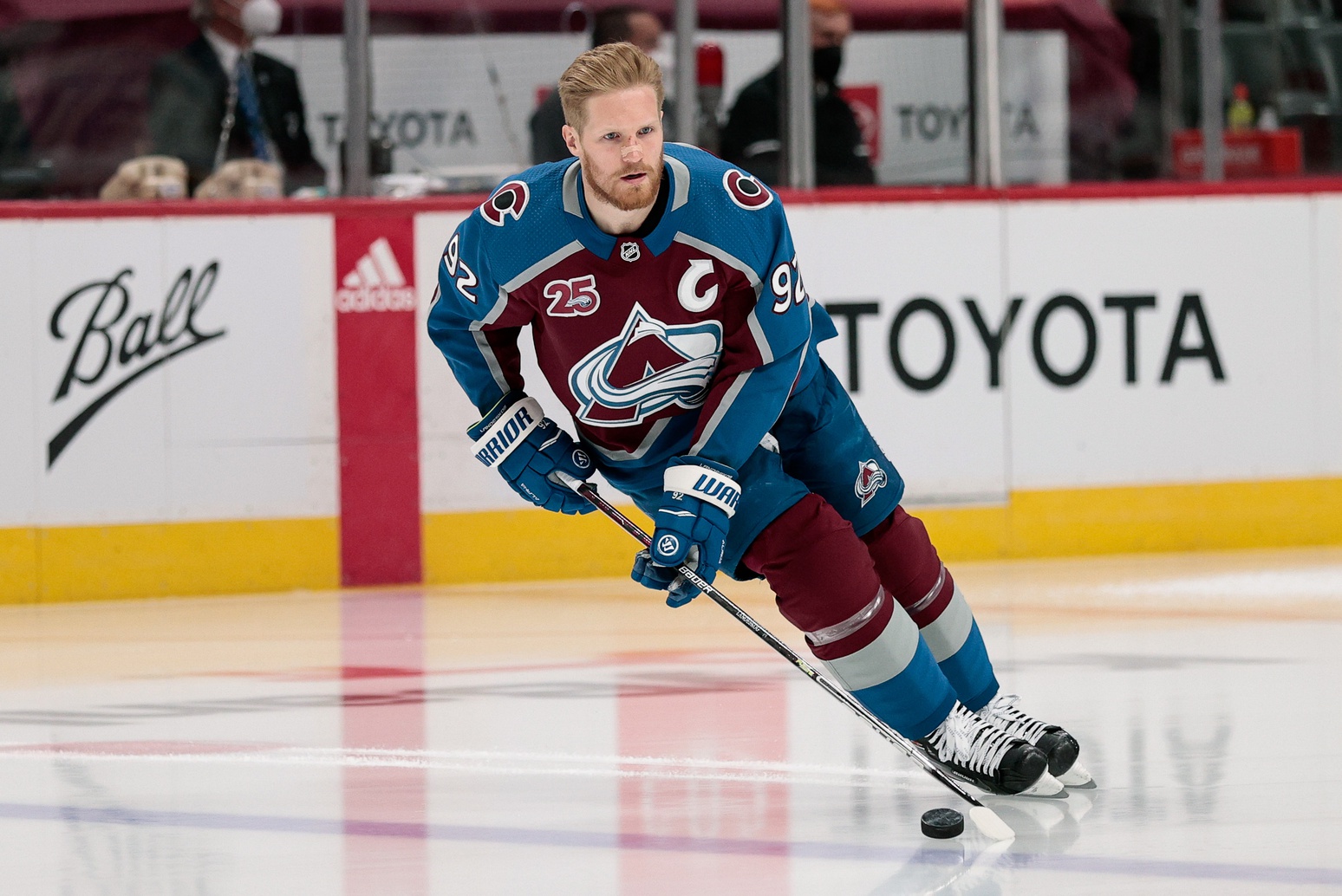 Joe Sakic celebrated his 52nd birthday Wednesday with a lot on his mind.
Not only is the Avalanche's general manager tasked with navigating the next contract of young stud defenseman Cale Makar, but his captain and one of the core pieces of this generation's Avs, Gabriel Landeskog, is a pending unrestricted free agent.
It's no secret that Landeskog would prefer to stay in Denver and Colorado would love to keep him. The 28-year-old was drafted by the team 10 years ago and has been around long enough to grow from a young 18-year-old to one of the longest active captains in the NHL and a husband and father.
But the money has to make sense for Landeskog. And more importantly in a post-COVID world where the salary cap is expected to remain flat for numerous years — it must make sense for the Avalanche.
His next deal could prove to be difficult because of the stagnant cap. But the Avs are in their window to win over the next number of years. And in order to save on cap space, Sakic should offer Landeskog maximum term in exchange for a lower cap number.
Landeskog is coming off a seven-year contract signed in 2013 that paid him upwards of $5.5 million per season. He made $39 million on that deal coming out of his entry-level contract.
On one hand, he's is still a crucial piece of the Avalanche's top line alongside superstar center Nathan MacKinnon and right winger Mikko Rantanen. He also has been one of the team's best soldiers, most notably after an embarrassing season in 2016-17. When trade rumors started to circulate that summer, Landeskog was open and honest about wanting to be a part of the solution.
And he has been exactly that.
But on the other hand, the style of game he plays has a shelf life. And the final two or three years of an eight-year contract could be hard to fathom if you're the Avs. But if the first five years get you a Stanley Cup or two, then who cares?
The Edmonton Oilers recently signed Ryan Nugent-Hopkins to an eight-year extension. Like Landeskog. Nugent-Hopkins was a pending UFA. And like Landeskog, he was coming off a lengthy contract (seven years, $42 million). He re-signed with Edmonton for eight years at just $41 million. The $5.125 AAV (annual average value) is far less than he would've gotten on the market. But the Oilers are the only team with the ability to give eight years.
They sacrificed a bit on the term in exchange for a lower AAV.
Landeskog could likely get $7 million a year on the market. But it's hard to imagine any team giving him that big a number over seven years.
If his options are, for example, six years, $42 million elsewhere, or eight years, $43 million with the Avs, would it make sense to just stay put and see this rebuild all the way through?
Unlike another pending UFA in goalie Philipp Grubauer, who has yet to cash in on a big contract, Landeskog's $39 million in the bank may make it easier to accept a bit of a discount for longer term.
Regardless of which way Sakic and Landeskog choose to go, it's also important to note that the Avs — assuming they bring back their captain — would be smarter to wait until after the Seattle expansion draft on July 21 to announce a deal. Signing him before then means they'd have to use one of their slots to protect Landeskog.
Free agency begins in three weeks. The Landeskog contract saga will have an ending by then.