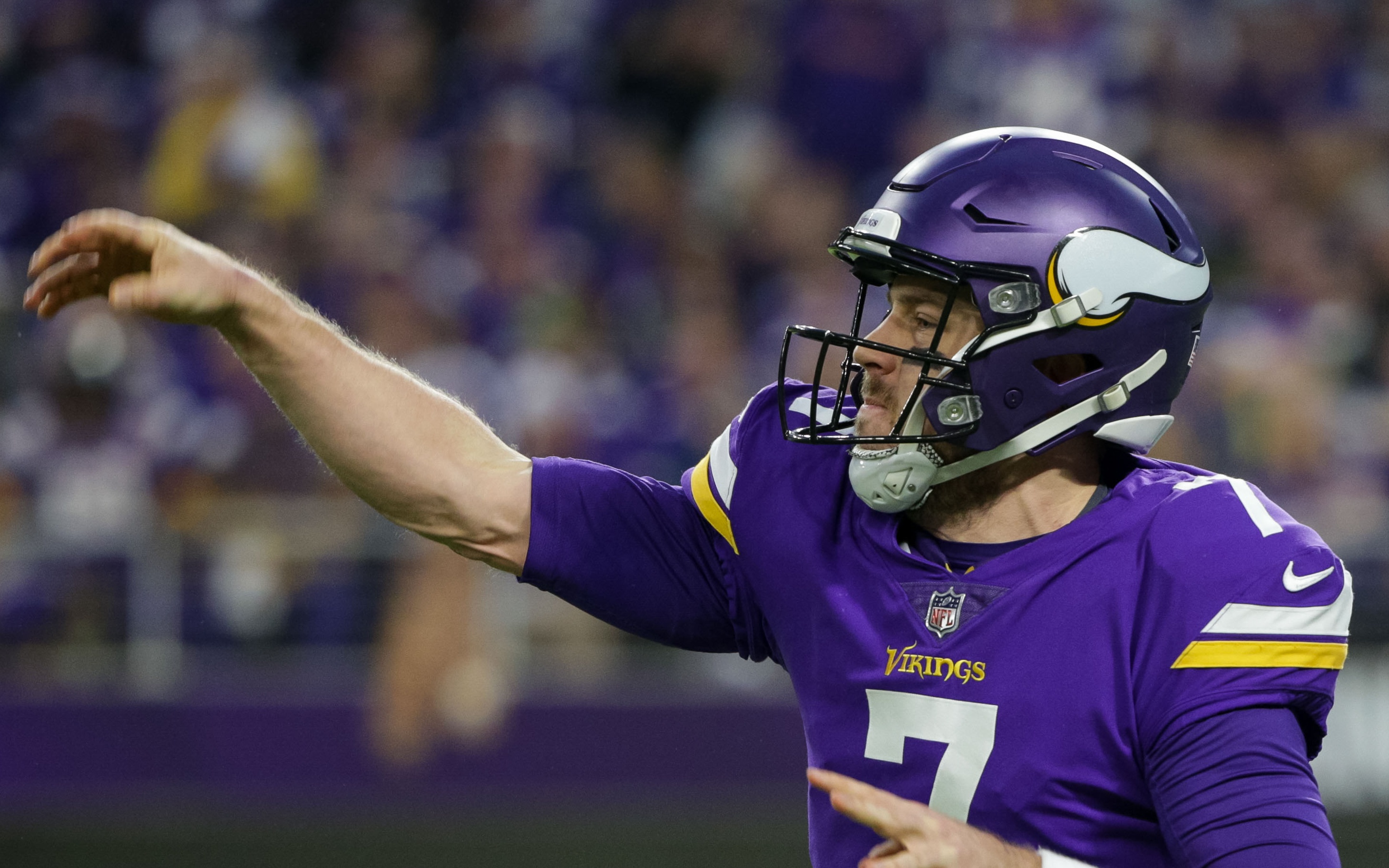 Case Keenum is "the guy" in Denver, but should the Broncos still bring in another veteran quarterback to compete with him?
Or, should they allow him to flourish as "our guy," as Emmanuel Sanders called him on Wednesday at Dove Valley?
Sanders may love that Keenum is currently the should-be starting quarterback in the fall and that there won't be a quarterback controversy this year. But, for the better of the Broncos, they should bring someone else in.
First and foremost, a veteran quarterback can push Keenum to be the best quarterback he can be. Competition simply makes everyone better, and Keenum won't be able to rest on his laurels as the starter if Denver does sign a veteran signal-caller.
That veteran would not only push Keenum, but he could also help teach youngsters Paxton Lynch and Chad Kelly the ropes. Without a doubt, John Elway still hopes Lynch will turn out to be a great quarterback. Although, through two years of his career, Lynch barely looks competent, let alone great.
And that brings us to the second reason why the Broncos should sign a veteran quarterback; if Keenum is injured, they need someone who can step in and confidently lead the offense. Right now, Lynch isn't prepared to do so. Neither is Kelly, who was placed on the IR last season with wrist and knee injuries.
So, if the Broncos did decided to bring in a free agent quarterback, what are their options?
Per WalterFootball.com, Denver already got the fourth-best free agent QB on the market this year in Keenum. There is one signal-caller in their top 10 who remains unsigned. You may have heard of him; Colin Kaepernick. No matter where you stand on the politics of the issue, Kaepernick would undoubtedly improve Denver's depth at quarterback. And, he's the best option out there, in terms of playing ability.
Other options for veteran free agents include Matt Moore, who's about to be 34, the 35-year old Derek Anderson and 30-year old Ryan Mallett, formerly of the Ravens. As well as other, less notable names.
Keenum is set up as "the guy" in Denver, but keep in mind that last year was his only as a full-time starter. He finished the season with 3,547 yards, 22 touchdowns and seven interceptions. Those numbers are closer to "game manager" than all-star production, and we know the Broncos hope to have a potent rushing attack to compliment him.
But, if Keenum falters — or is injured — shouldn't the Broncos have a capable backup ready to step in?
Simply, yes. Denver should sign a veteran to provide that depth.