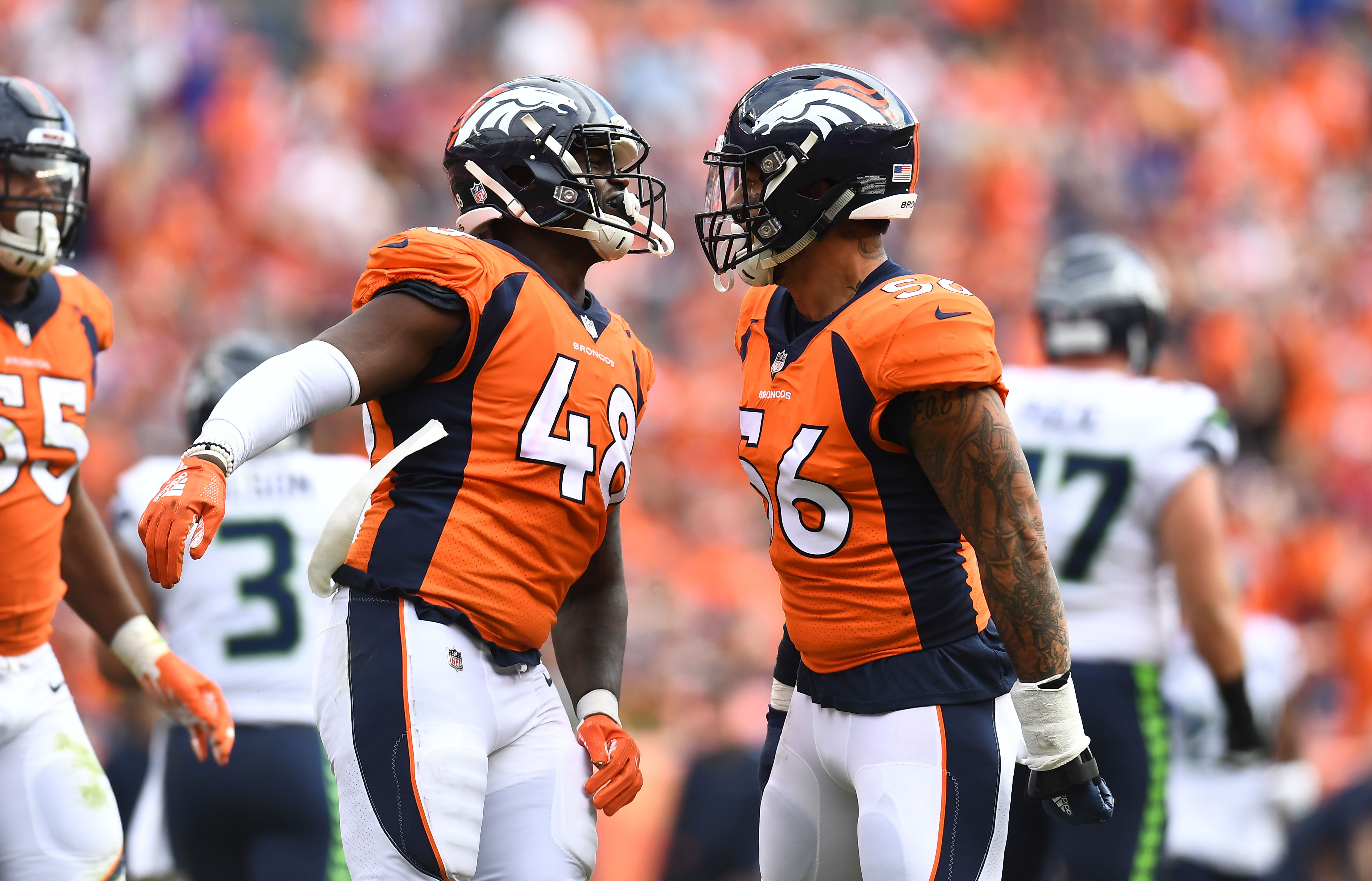 The Denver Broncos lost an extremely important game against the Kansas City Chiefs on Sunday, but the front office will now have to turn its attention to the NFL Trade Deadline.
After 2:00 p.m. MT on Tuesday, Oct. 30, teams will no longer be able to make trades for the remainder of the season, so the Broncos' brass must decide whether it wants to move some of its current assets to assure a better roster in the future.
Much of the conversation around town has been about the viability of trading veteran wide receiver Demaryius Thomas. And with the emergence of Courtland Sutton, it would not be surprising if the team ultimately does decide to move on from 'DT'.
Whether the Broncos ship out ninth-year wide receiver or not, Denver should highly consider trading one of its edge rushers though. Von Miller and Bradley Chubb obviously are not going anywhere, but Shane Ray and Shaquil Barrett may be on the table. Both will be free agents in the offseason, and could potentially secure a future draft pick.
NFL teams are always trying to bolster their pass rush, and considering it is highly unlikely that both of these players will be on the roster in 2019, the Broncos could guarantee that the organization receives something in return.
Ray is a former first round selection, so the Broncos would likely receive a compensatory pick if he left the team through free agency. His trade value has also plummeted due to the injury issues that have plagued his career so far, so he may not be a popular trade target for teams around the league.
But Barrett was a diamond in the rough, that has proved to be one of the better undrafted free agents in recent history. While it would likely disappoint the local fans to see Barrett traded, the harsh reality is he will have options as an unrestricted free agent. With Chubb and Miller scheduled to be a salary cap hit of roughly $17 million in 2019, the Broncos are likely not going to be able to afford to offer Barrett as well.
The 25-year old linebacker has worked his way from the practice squad to the regular rotation, and has been the center of multiple trade rumors in the past. If a team contacted the Broncos with a generous offer, it would likely be difficult to turn it down.