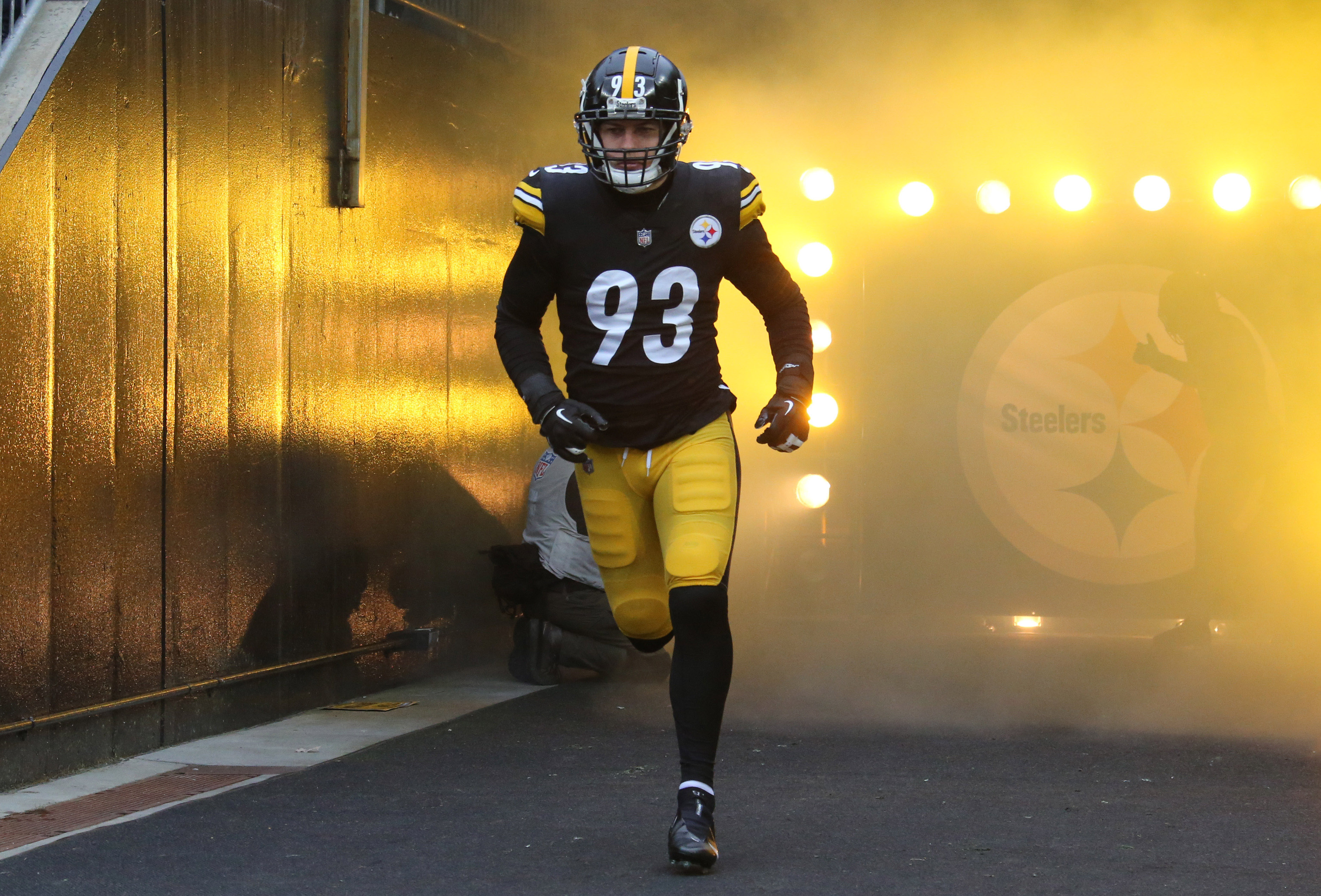 On Saturday, seven-year inside linebacker Joe Schobert visited the Denver Broncos.
The former fourth-round pick most recently played for the Pittsburgh Steelers, but they cut him earlier this year after they signed Myles Jack. The move saved them $7.8 million in cap space.
Schobert was drafted by the Cleveland Browns in 2016. He also spent one season with the Jacksonville Jaguars before being traded to Pittsburgh.
In his first six seasons in the NFL, Schobert has totaled 661 tackles, 23 tackles for a loss, 11 sacks, and ten interceptions. He earned a Pro-Bowl berth and co-led the NFL in total tackles in 2017. This past season, Schobert totaled 112 tackles, two tackles for a loss, and one interception. It was his first season without a single sack recorded.
Following his visit, the question now becomes: Should the Denver Broncos sign Schobert?
For the Broncos, Josey Jewell and Jonas Griffith have spent the first week of training camp getting first-team reps. Griffith has especially received praise for his performance in camp thus far and has made a strong case for a starting role.
Jonas Griffith is so instinctual. Quick to diagnose plays and fly downhill

— Cody Roark (@CodyRoarkNFL) July 30, 2022
Former ILB Baron Browning was shuffled to the outside this offseason adding new depth to the OLB position.
After letting Kenny Young and Alexander Johnson walk in free agency, George Paton signed former Philadelphia Eagles linebacker Alex Singleton. Singleton led the Eagles in tackles last season.
The Broncos' 2020 draft pick Justin Strnad remains on the roster, but unfortunately, minus some big plays, he has been mainly underwhelming. He ended up getting benched last season in favor of Griffith and Young after a string of disappointing games.
Signing Schobert would be a fantastic solution to the team's ILB depth issue. His versatility and strong ability to defend the run would be a welcome addition. While he may have a similar playing style to Singleton, he comes with a lot more upside.
The Broncos' 2021 season was plagued with injuries, and the holes in that linebacker room quickly showed despite a 3-0 start. With Russell Wilson now at the helm, they'd be wise to learn from their past mistakes. The AFC West is poised to be the most competitive division in the NFL and they can't afford the risk of falling behind.
The current ILB free agent landscape is very sparse, so at 28 years old, Schobert lands on the younger side of the spectrum. If the Broncos ultimately decide to pass on Schobert, they'll be left with minimal options.
They would most likely have to look for a trade, and orchestrating a trade would be more difficult for the team given the limited amount of draft picks that remain after trading for Wilson.
In their current state, even just one injury could be detrimental. Schobert is a low-risk signing that could potentially pay dividends if he can tap into what made him a Pro Bowler earlier in his career. Keep an eye out these next few days to see what decision Denver makes.